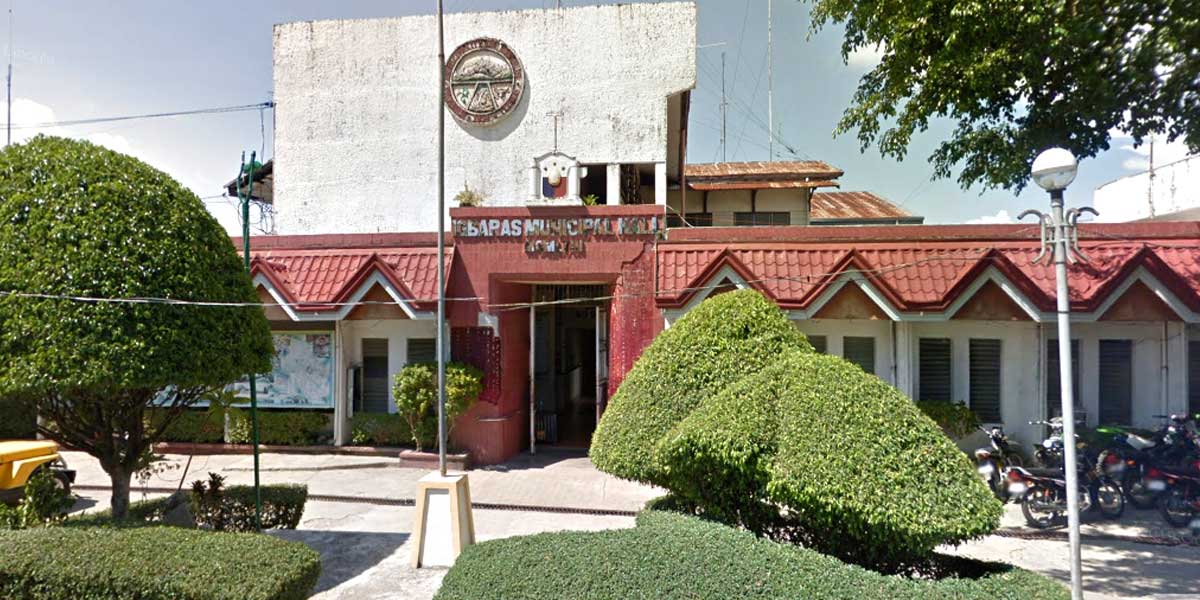 By Jennifer P. Rendon
Mayor Jaime Esmeralda of Igbaras, Iloilo on Wednesday announced that he tested positive for COVID-19.
In a statement, Esmeralda said he was informed of the result around 7 a.m., a day after his swab test.
He got his result along with 37 others who also contracted the virus.
"And the number could possibly increase. There were 95 of us who were swabbed yesterday (Tuesday)," the mayor said.
The 37 infected persons included eight personnel of the town's Rural Health Unit (RHU), two Sangguniang Bayan (SB) members, and 7 workers in different departments of the municipal government.
The two others are residing in different villages in Igbaras.
Esmeralda attributed the increase to the number of persons who had themselves tested after the local government offered free swab testing, as part of its symptoms surveillance operation.
He said he began experiencing symptoms – body malaise and sore throat – on Friday. It was followed by a hard cough and pain on his legs.
"Given my exposure, I knew at that time that I had contracted Covid," he said.
Esmeralda said that his "index case is hardly identified considering my exposure to positive patients comes in myriads, but I have to ascertain where the source is as part of contact tracing."
There could be four possibilities where he contracted the virus.
Esmeralda said that he went to a barangay which has been placed in surgical lockdown.
As a licensed physician, the mayor also tended to patients.
"I am also exposed to clients at the mayor's office who would be walking asymptomatics," he said.
The mayor said he's also monitoring the public market to check the observance to minimum health protocol.
Esmeralda has been on home quarantine since last week.
"Nothing to worry. I am okay. It's only an occasional cough and itchy throat that bothers me," he said.
The 55-year-old Esmeralda is fully vaccinated with Sinovac. He got his first dose on April 19 and his second dose on May 19.
"Good thing that I am vaccinated because I only have mild symptoms. I don't experience difficulty of breathing," he said.
Following this development, Esmeralda ordered that all staff at the Mayor's office should undergo RT-PCR test on Thursday, September 9. Services shall be temporarily suspended until further notice.
Massive disinfection of all local government facilities will be conducted for two days.
All LGU personnel shall temporarily take a break for two days to give way to disinfection.
"All those who have close contact with me for the past 10-14 days, please have the initiative to inform the RHU, contact tracers, or my office through text, messenger or call because of the innumerable contacts I have had due to my function as local chief executive," Esmeralda said.
He also asked persons who experienced signs and symptoms and with history of contact with him to inform the authorities as soon as possible for swabbing.
Still, Esmeralda said he would accept consultation through "Telekonsulta."