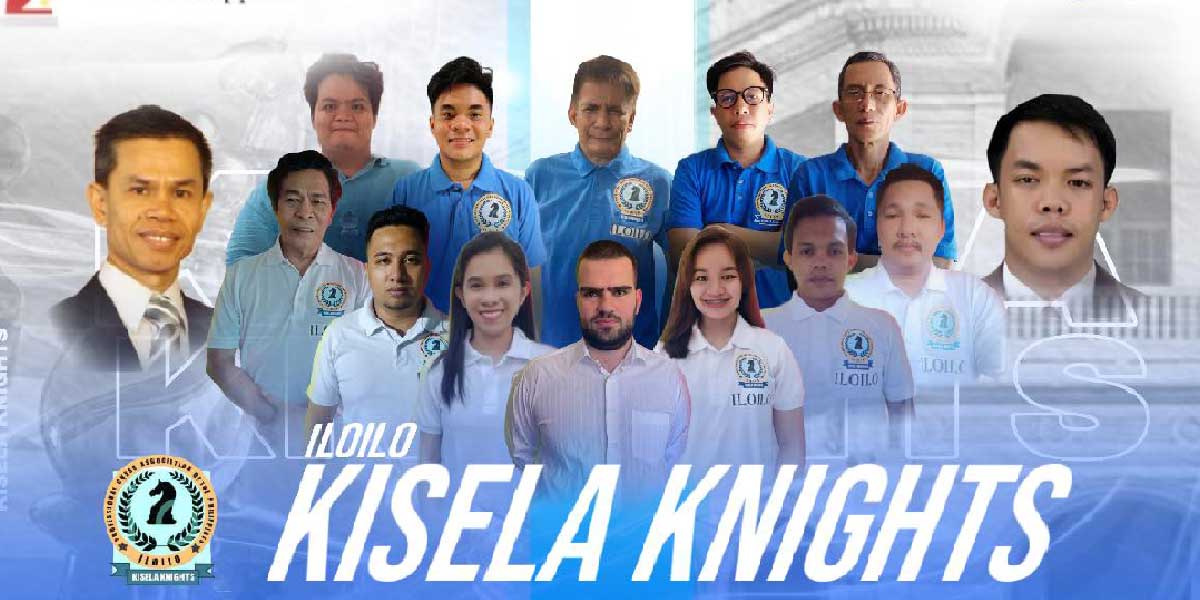 By Leobert Julian A. de la Peña
The Iloilo Kisela Knights had another dominant game day during the 2022 Professional Chess Association of the Philippines (PCAP) tournament after sweeping both of their matches in their Southern division back-to-back clashes.
Fresh off two stellar wins against the Mindoro Tamaraws and the Manila Indios, the Kisela Knights continued their momentum against the Ventura Palawan- Albay Queens' Gambit, 16-5, and the Iriga City Oragons, 15-6.
It was a slow start for the Kisela Knights against Palawan after ending the first seven playing boards with just a one-point lead, 4-3.
However, Iloilo immediately flipped the switch in the rapid category and went on a 12-2 run courtesy of the Kisela Knights' four straight final board wins.
The momentum-shifting four-board winning streak of Iloilo came off huge wins from GM Joey Antonio Jr., NM John Michael Silvederio, NM Fritz Bryan Porras, and NM Rolly Parondo Jr.
Iloilo's chess display continued until their last game against Iriga and finally regained their usual two-board dominance.
Notable performances came from Karl Viktor Ochoa, Cherry Ann Mejia, and Horizon Villanueva who put the exclamation point for their fifth-straight win of the prestigious tournament.
With their 2-0 outing, the Kisela Knights pulled themselves within 24 points behind league-leading Pasig squad and are the second-best overall team in the tournament with 353.5 points acquired.