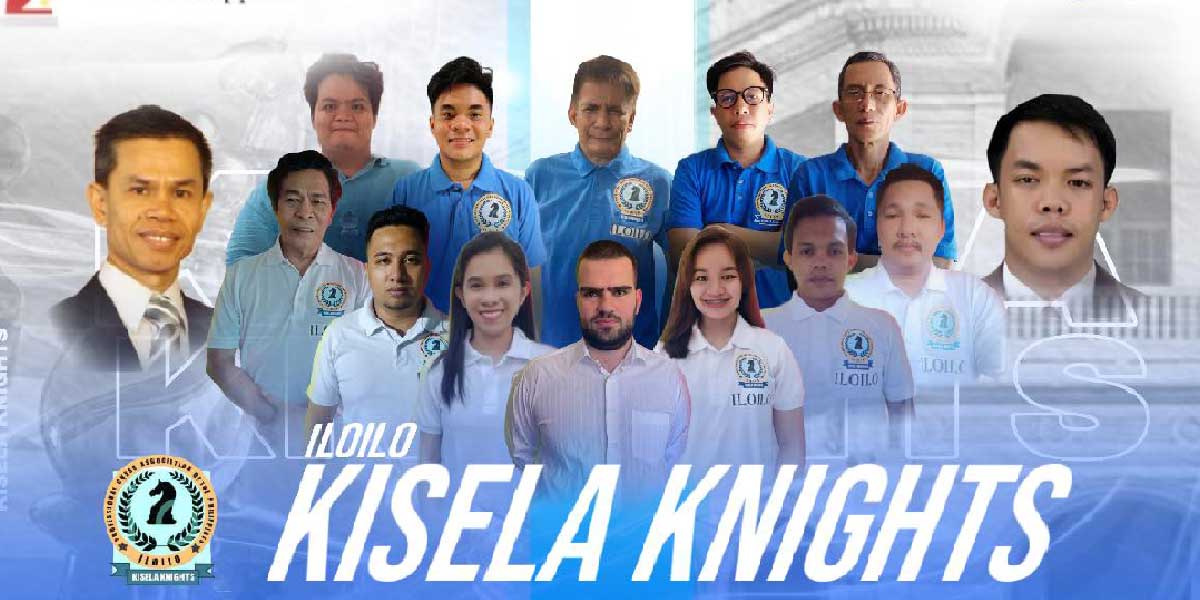 By Leobert Julian A. de la Peña
The Iloilo Kisela Knights are having one of its best opening campaigns in the ongoing Professional Chess Association of the Philippines (PCAP) tournament.
After a tough day IV against Negros and Surigao, the Kisela Knights bounced back hard and swept the Cagayan De Oro-Misamis Oriental Chess Association, 15-6, and the Cebu City Machers, 11.5-9.5.
Iloilo immediately grabbed the momentum when they hauled all seven playing boards in the blitz category to jump to a 7-0 lead.
Cagayan De Oro attempted to fight back in the rapid category when they managed to score six but NM Fritz Bryan Porras' clutch win in the second to the last playing board gave Iloilo the advantage and the win.
Meanwhile, Iloilo and Cebu got into an intense nip-and-tuck affair in the second game as both squads got deadlocked in the blitz category, 3.5-3.5.
Soon as the rapid category kicked off, Iloilo quickly grabbed a 4-0 lead when Karl Viktor Ochoa and NM John Michael Silvederio asserted their mastery in the first two playing boards.
Cebu would strike back when WIM Bernadette Galas got the win over WFM Cherry Ann Mejia but Iloilo's GM Rogelio Antonio Jr. and Horizon Villanueva made sure that the Kisela Knights will prevail in the close battle.
With the back-to-back wins, the Kisela Knights are currently at the no. 2 spot of the Southern division with 110.5 points behind Davao.