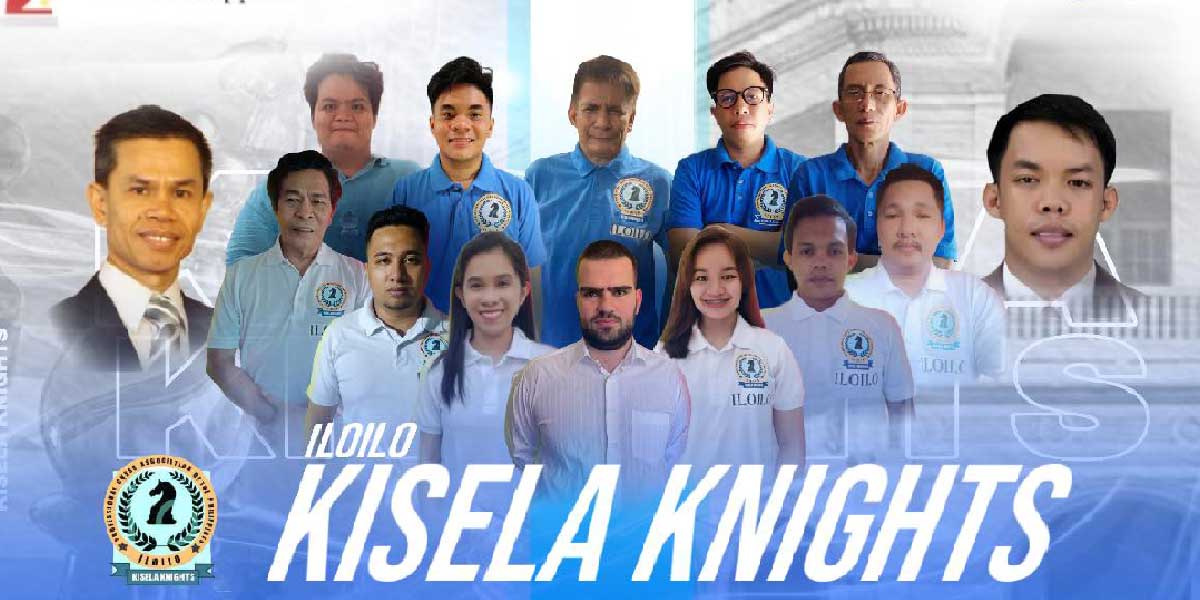 By Leobert Julian A. de la Peña
Make it 12 in a row for the Iloilo Kisela Knights.
The hottest team in the 2022 Professional Chess Association of the Philippines (PCAP) tournament was again too much for the opposition after notching another 2-0 match day against the Rizal Batch Towers, 14-7, and the Quezon City Simba's Tribe, 13.5-7.5.
Fresh off dominating wins against the Caloocan Loadmanna Knights and the San Juan Predators for their 9th and 10th straight win last week, the Kisela Knights showed a majestic campaign once again on their way for a solo top spot lead in the Southern division.
It was another great start for the Kisela Knights after immediately grabbing a 5-2 lead in the blitz category against the tough Rizal squad.
Iloilo continued its winning ways in the last seven playing boards and got consistent performances from Karl Viktor Ochoa, WFM Cherry Ann Mejia, GM Rogelio Antonio Jr., and NM Fritz Bryan Porras for their first win of the night.
Meanwhile, in their matchup against the Simba's Tribe, the Kisela Knights had a decent run in both the blitz and the rapid categories when they outscored them 4.5-2.5, and 9-5, respectively.
Horizon Villanueva and Rolly Parondo Jr. led the Kisela Knights' attack against Quezon City and delivered the huge win for another 2-0 finish in the prestigious tournament.
Team Pasig from the Northern division is still the no.1 team in the standings with 287 points followed by Iloilo with 270 points.