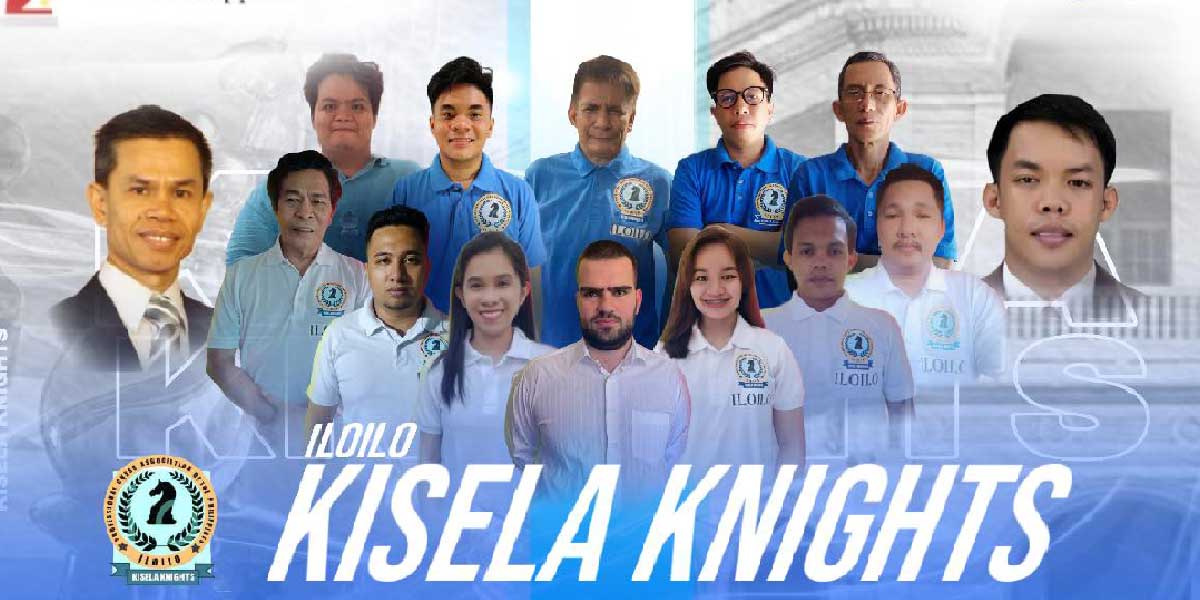 By Leobert Julian A. de la Peña
The Iloilo Kisela Knights had their first split outing after one month in the 2022 Professional Chess Association of the Philippines (PCAP) tournament.
After a continuous streak of sweeps on their way to 12 consecutive victories, it was the Pasig City King Pirates, the no.1 team in the tournament, who handed the Kisela Knights their first loss in six meetings, 7-14.
It was the first time Iloilo had a slow start in the first seven playing boards after managing to only score two points courtesy of Karl Viktor Ochoa and GM Rogelio Antonio Jr in the blitz category.
The Kisela Knights attempted to bounce back in the rapid category with an early win from Ochoa but it wasn't enough to give them the win as NM John Michael Silvederio was the only member from the team who contributed another board win for Iloilo.
Meanwhile, during their second and last match against Olongapo, the Kisela Knights were able to pull off their strategies and grab the 12-9 victory to close out the night with a win.
The Iloilo offense finally came alive that sparked an early 5-2 lead in the blitz category led by NM Giovanni Mejia, NM Rolly Parondo Jr., Ochoa, GM Antonio Jr., and NM Silvederio.
However, Olongapo struck back and quickly grabbed a 4-0 lead at the start of the rapid category but the clutch heroics of NM Silvederio and NM Parondo Jr. in the final two playing boards gave the Kisela Knights the last four points in the tally.
The Kisela Knights' 1-1 split didn't affect their top spot position in the Southern division with 289 points but gave up the second overall rank to San Juan.
Iloilo will seek to regain their composure and clinch another sweeping game day on March 2 when they battle Mindoro and Manila.