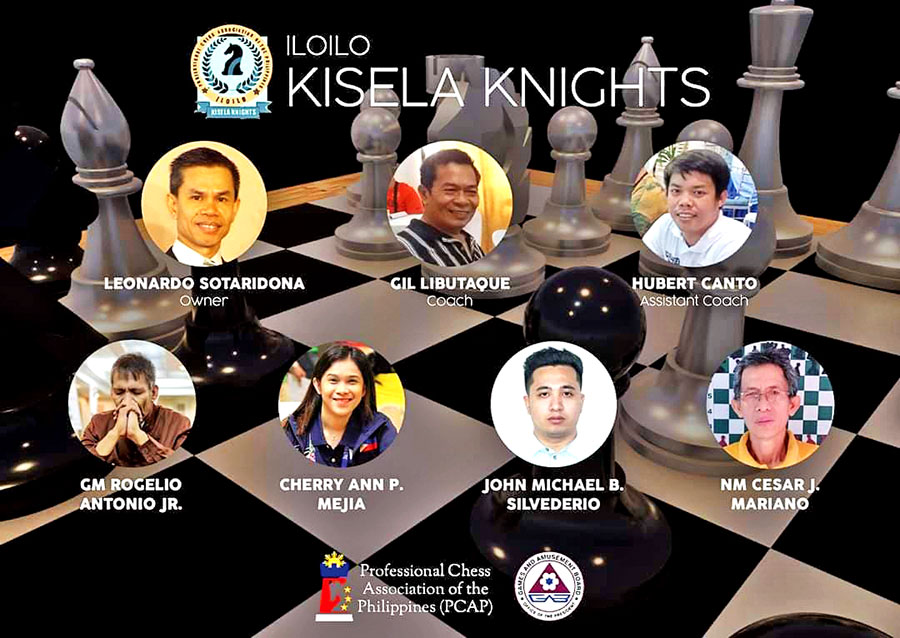 By Leobert Julian A. de la Peña
The stage has been set.
After all the struggles the Iloilo Kisela Knights had to go through, they finally reached the Southern division finals and are only one series away from advancing to the grand finals of the prestigious Professional Chess Association of the Philippines (PCAP) tournament.
Taking down the mighty Toledo City Trojans during the semifinals, the Kisela Knights are currently preparing for their series against the Camarines Soaring Eagles in two matches.
It was a tough match to break through during their last meeting as Iloilo was able to edge the Soaring Eagles by just two points, 11.5-9.5.
The classic Southern division rivalry clash was one of the most nip-and-tuck affairs in the whole PCAP elimination as both squads traded counters after counters.
It was a tie during the Blitz category, 3.5-3.5 and Iloilo was able to squeak through Camarines in the Rapid category after winning in the last three boards.
Now that it's on the bigger stage, the Kisela Knights are determined to repeat the win against the Soaring Eagles and challenge the best chess team of the Northern division for the grand finals.
Aside from the incredible stage Iloilo is already in, they will also try to protect their astonishing 17-game winning streak and will gun for a 2-0 sweep against Camarines.