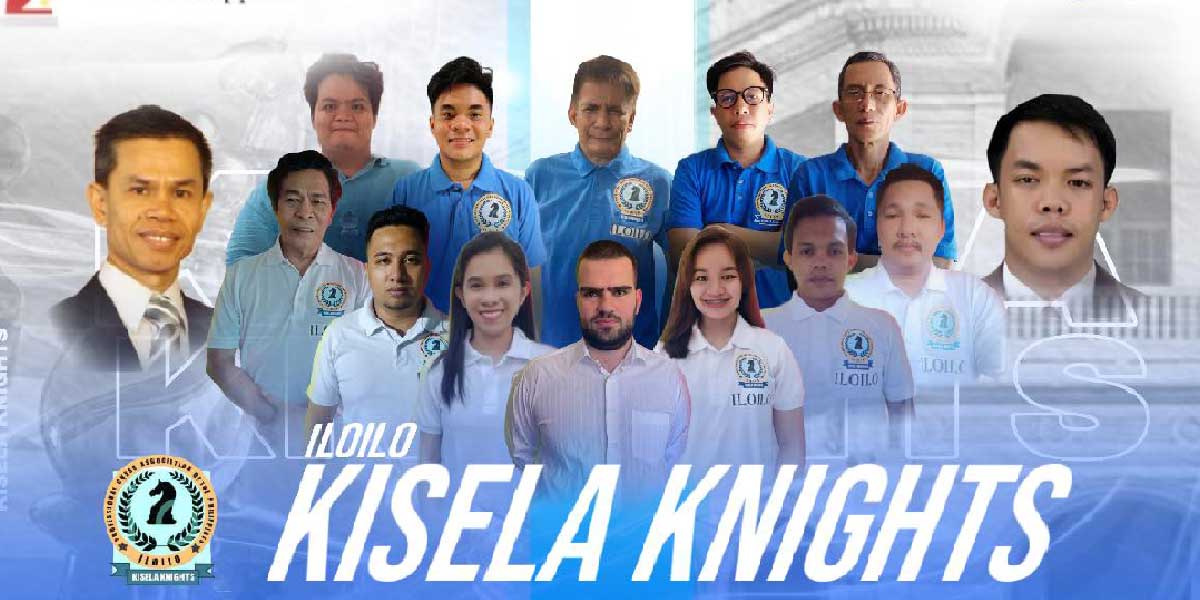 By Leobert Julian A. de la Peña
The Iloilo Kisela Knights just notched their fourth win in a row and are still undefeated in the ongoing 2022 Professional Chess Association of the Philippines (PCAP) tournament.
Fresh off a scintillating display of chess against the Iriga City Oragons, 17-4, during their second match of the tourney, the Kisela Knights swept PCAP Day III and man-handled the Toledo City Trojans, 17.5-3.5, and the Camarines Soaring Eagle, 16.5-4.5.
Iloilo wasted no time in establishing their dominance after going ahead quickly in the blitz category, 4.5-2.5.
From there, the Kisela Knights' offense cruised past Camarines in the remaining playing boards and recorded a six-board winning streak in the rapid category.
NM John Michael Silvederio, Karl Viktor Ochoa, and WFM Cherry Ann Mejia led the Ilonggo onslaught and contributed back-to-back victories in all the playing categories.
It was the same scenario when the Kisela Knights took on Toledo after sweeping all the seven boards in the blitz category to have a strong start in the highly-anticipated showdown.
This time, it was NM Cesar Mariano, NM Rolly Parondo Jr., and NM Fritz Bryan Porras who shone the most and were the most consistent against Toledo.
The City Trojans looked to regain momentum at the start of the rapid category when Merben Roque figured in a draw against Iloilo's GM Joey Antonio Jr.
However, Iloilo's five-board sweep in the next matches prevented the City Trojans of an upset or any late comebacks.
Iloilo's 4-0 start in the ongoing PCAP tourney rewarded them with a first-place overall ranking in the whole Southern and Northern divisions followed by Pasig and San Juan.