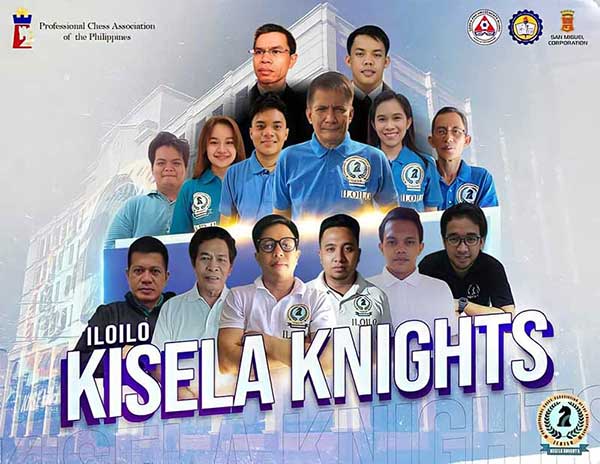 By Leobert Julian A. de la Peña
The lloilo Kisela Knights made sure to maintain their winning streak heading into the playoffs and handed Tacloban a beating, 19-2, in their last remaining game of the 2022 Professional Chess Association of the Philippines (PCAP) Wesley So Cup.
Heading into their matchup with a 10-game winning streak, the Ilonggo chess players wasted no time flaunting their offensive executions and quickly pounced on Tacloban in the first seven playing boards.
The dynamic trio of GM Hovhannes Gabuzyan, NM Giovanni Mejia, and Fiona Gweeneth Guirhem spearheaded the Kisela Knights' assault that helped them jump to an early 3-0 score.
Tacloban's Leo Lofranco attempted to give his team their first board win but GM Rogelio Antonio Jr. quickly denied them and continued Iloilo's streak capped off by a 3-0 run for a perfect blitz category outing.
The Iloilo onslaught didn't stop in the rapid category and was immediately in full control from the get-go after GM Gabuzyan drew first blood against Andrew Casiano.
Tacloban's struggles continued to hound them in the next playing boards and was still scoreless until the third to the last board.
Melvin Merelos was able to hack out Tacloban's only win in the matchup and pulled it off against Iloilo's NM Rolly Parondo Jr.
However, the Kisela Knights responded with a bigger offensive run and swept the last two sets courtesy of NM Cesar Mariano and Mark Jossel Mariano's twin wins.
With the huge ender, the Kisela Knights are still the no. 1 team in the Southern division and are already assured of a playoffs spot.