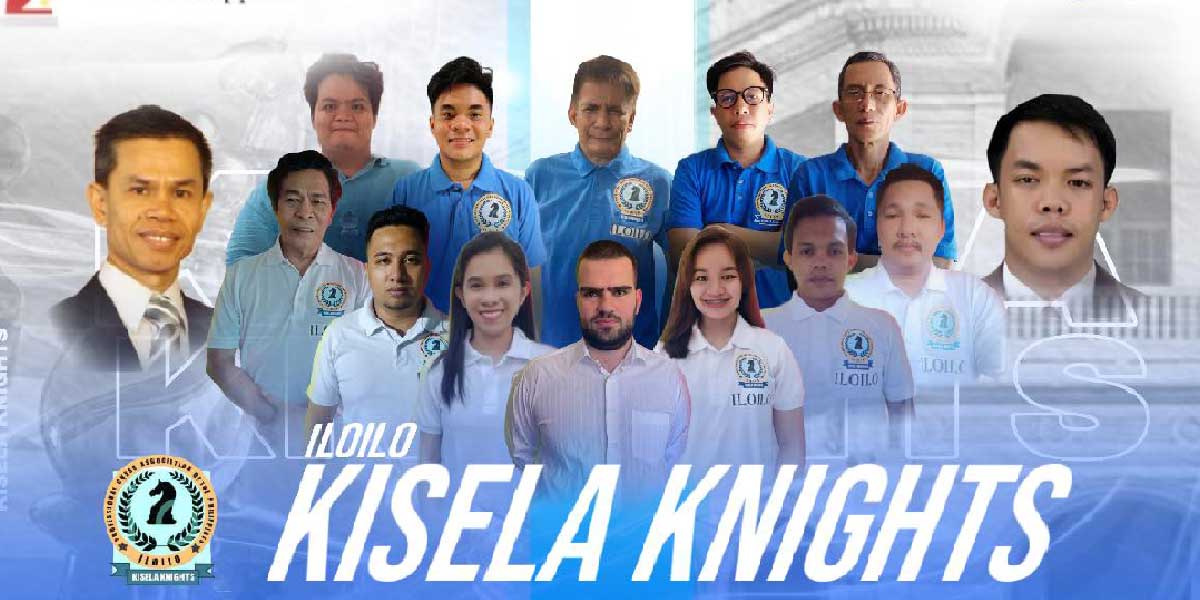 By Leobert Julian A. de la Peña
The Iloilo Kisela Knights showed why they are the top team in the Southern Division after demolishing the Iriga City Oragons, 17-4, in their second match of the ongoing 2022 Professional Chess Association of the Philippines (PCAP) tournament.
Fresh off a dominating 11.5-7.5 win against the Ventura Palawan-Albay Queen's Gambit during their opening match, the Kisela Knights were led by solid performances from GM Joey Antonio Jr., NM Giovanni Mejia, and NM Rolly Parnondo Jr. who swept all their playing boards.
Iloilo had a shaky start during the blitz category and dropped two of their last playing boards that abled the Oragons to stay within striking distance, 4-3.
Eager to bounce back after an inconsistent run in the first seven playing boards, the Kisela Knights were quick to flip the switch and dealt the finishing blow when they ended the rapid category on an emphatic 13-1 score.
The Kisela Knights never dropped a single board in the rapid category except for one draw, courtesy of Fiona Guirhem who was playing on the third board.
Iloilo was supposed to have a second game in the set schedule last Wednesday but technical difficulties forced a halt to all remaining games.
Before the PCAP management decided to stop the remaining games, the Kisela Knights were leading against the Davao Chess Eagles, 6.5-0.5.
The stellar undefeated record of the Kisela Knights immediately propelled them to the no. 1 ranking of the Southern division with 28.5 points.