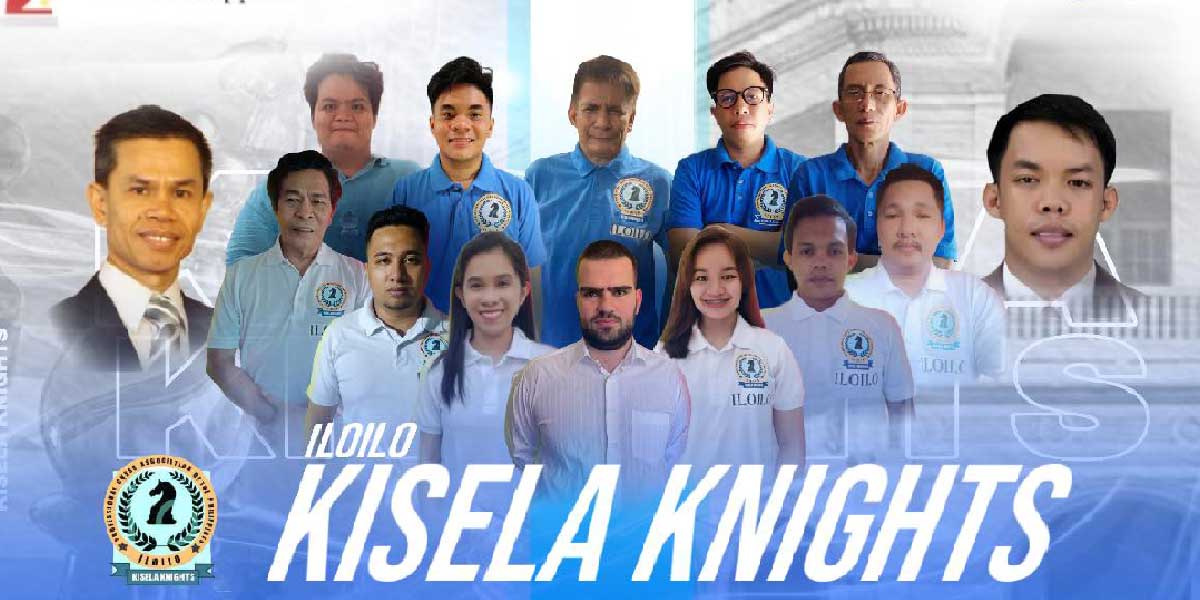 By Leobert Julian A. de la Peña
The Iloilo Kisela Knights are currently the hottest team in the 2022 Professional Chess Association of the Philippines (PCAP) tournament after extending their winning streak to 10.
Iloilo overcame two tough challenges from Northern division's Caloocan Loadmanna Knights and the San Juan Predators, 12-9, 11.5-9.5, respectively.
In an attempt to halt the Kisela Knights' winning streak, the Loadmanna Knights posted early problems for Iloilo after grabbing three crucial wins in the blitz category.
It was still a nip-and-tuck affair in the last seven playing boards as Caloocan grabbed an early 4-2 lead after three matches in the rapid category.
However, the Kisela Knights had a stellar 6-2 closing run courtesy of huge wins from NM Rolly Parondo Jr., NM John Michael Silvederio, and GM Rogelio Antonio Jr.
After a hard-fought series against Caloocan, Iloilo had to endure another threat from Northern division rivals San Juan.
It was Iloilo who prevailed early as they immediately grabbed a commanding 5.5-1.5 lead in the first seven playing boards.
However, San Juan finally got their groove and blitzed Iloilo with three straight quick wins in the rapid category, kicking off a 6-0 lead.
San Juan looked to inch closer after forcing two consecutive draws but the Kisela Knights once again responded in the clutch and closed out the match with a 6-2 run.
The huge win improved the Kisela Knights' win-loss record to 16-1 with 242.5 points and are still the no. 1 team in the Southern division.