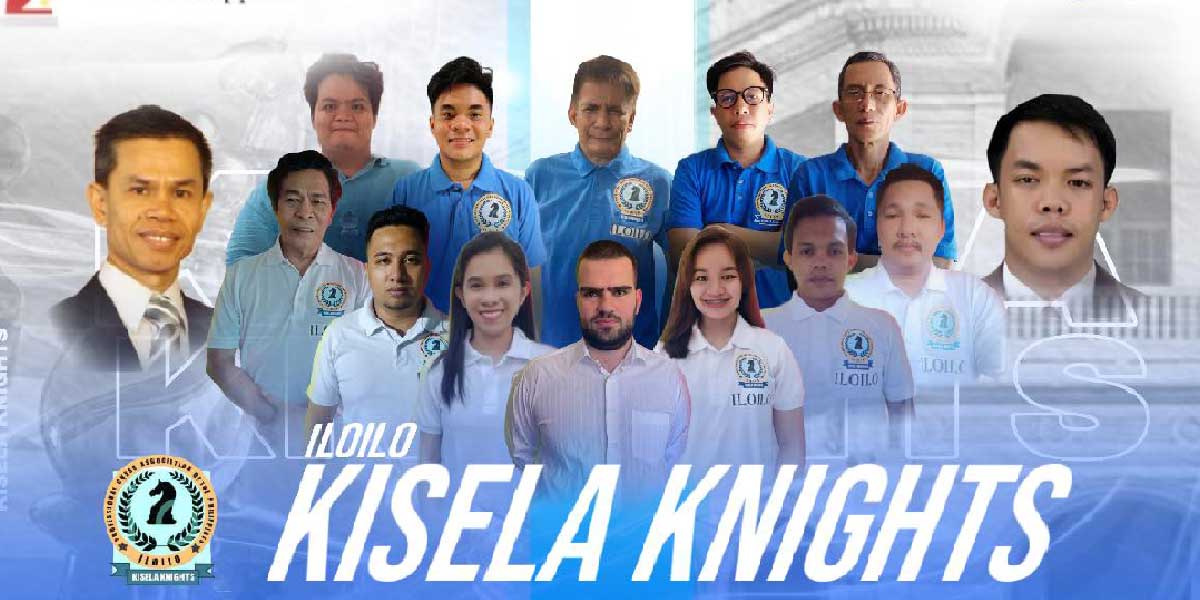 By Leobert Julian A. de la Peña
The Iloilo Kisela Knights are approaching the end of the regular season on a high note after grabbing back-to-back wins in the 2022 Professional Chess Association of the Philippines (PCAP) tournament.
With only three games remaining before the highly-anticipated playoffs, the Kisela Knights made sure to take care of the first two after pummeling the Cebu City Marchers, 17-4, and the Zamboanga Sultans, 13-8.
Iloilo had a hot start in the first seven playing boards as they swept the first five before dropping the last two points.
Iloilo tightened their grip on the match as they limited the Marchers to just two points in the rapid category.
NM Giovanni Mejia, Fiona Gweeneth Guirhem, GM Antonio Rogelio Jr., NM Rolly Parondo Jr., NM Cesar Mariano, and Mark Jossel Mariano swept all their playing boards in the rapid category to end the last seven playing boards with a dominating 12-2 score.
Meanwhile, against the Sultans, Iloilo had a rough time closing them out but their blazing 5-2 blitz category opener score made the difference.
Iloilo rode on their five-board winning streak in the blitz category led by Karl Viktor Ochoa and WFM Cherry Ann Mejia.
NM Fritz Bryan Porras and NM John Michael Silvederio then delivered the finishing punches in the rapid category as they delivered the last two board wins for the Kisela Knights.
With another sweeping PCAP match day, the Kisela Knights are still at the top of the Southern division with 460 points and second in the overall standings behind Northern division's Pasig.