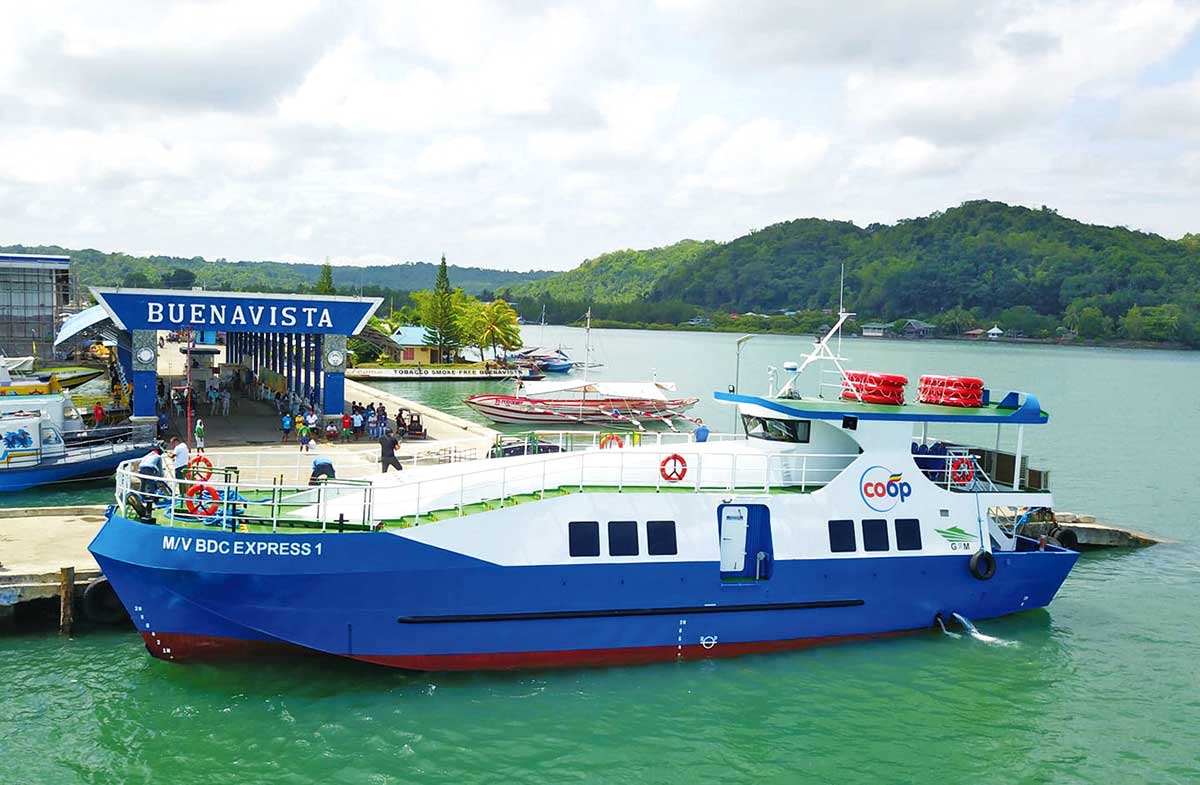 By Joseph B.A. Marzan
The Maritime Industry Authority-Region 6 (MARINA-6) on Wednesday confirmed that it had allowed steel-hulled and fiberglass-hulled boats plying routes between Iloilo City and Guimaras to accommodate passengers at 100 percent capacity as both areas are currently under Alert Level 1 amid the COVID-19 pandemic.
MARINA-6 officer-in-charge Ceril Lyn Burro told Aksyon Radyo that the agency had already approved the capacity last March 1, with the issuance of Advisory No. 22-15 on that date authorizing 100 percent capacity on inter-island trips.
Five boat units each under BAMOSA Transport and three under the Buenavista Development Corporation, which ferry passengers from Buenavista town to Iloilo City and vice-versa, have travelled with full capacity.
This was contrary to the statement of Buenavista Mayor Eugene Reyes on Tuesday saying that none of the boats travelled to their ports at full capacity.
Burro said operators must still apply with the MARINA-6 as their current passenger ship safety certificates still reflected 70 percent capacity.
One operator, Atlantis Yohan Express, cannot apply with the regional office as the operator's main office is in Surigao City.
Boats ferrying to and from Guimaras' capital town Jordan, meanwhile, still operated with a 70 percent capacity as of this writing as they have not applied for increased capacity with MARINA-6.
But Roll-On-Roll-Off vessels would no longer need to apply for certification to travel at 100 percent capacity.
"Since both [Guimaras and Iloilo City] are now under Alert Level 1, our operators applied for their passenger ship safety certificates to reflect a 100 percent capacity. They submitted their passenger insurance indicating that the [100 percent] capacity should coincide with their insurance," Burro explained.
"[The 100 percent capacity] is already effective upon issuance of their new passenger ship safety certificate. As of [March 15], we received 5 applications from BAMOSA, and 3 applications from BDC. So as far as MARINA-6 is concerned, we have issued 8 new passenger ship safety certificates reflecting 100 percent capacity," she said.
As to the fare hikes, Burro said that only BDC has informed them of its intent to increase to P50 per passenger, but she added that this would still need public notice in passenger terminals before the operator's actual implementation.
She also confirmed meeting with Reyes on Monday where the mayor asked for a staggered fare increase instead of a one-time hike, which led to an agreement that the boat operators could raise fares to P45 as of this time.
"We already have replied to [BDC] that they need to comply with the law, which is 2 weeks posting before they can impose the [P50.00] fares. Last Monday, Mayor Reyes called for a meeting, and he presented to the MARINA as well as to operators the side of the passengers regarding fare increases. It was agreed upon that instead of P50.00, operators would only implement P45.00," she said.
She said that they are still waiting for letters from other boat operators including BAMOSA and Atlantis Yohan Express of their respective fare increases.
But she asserted, that like the BDC, there would be no need for approval from their end but only a 2-week notice in conspicuous places and passenger terminals prior to actual implementation.