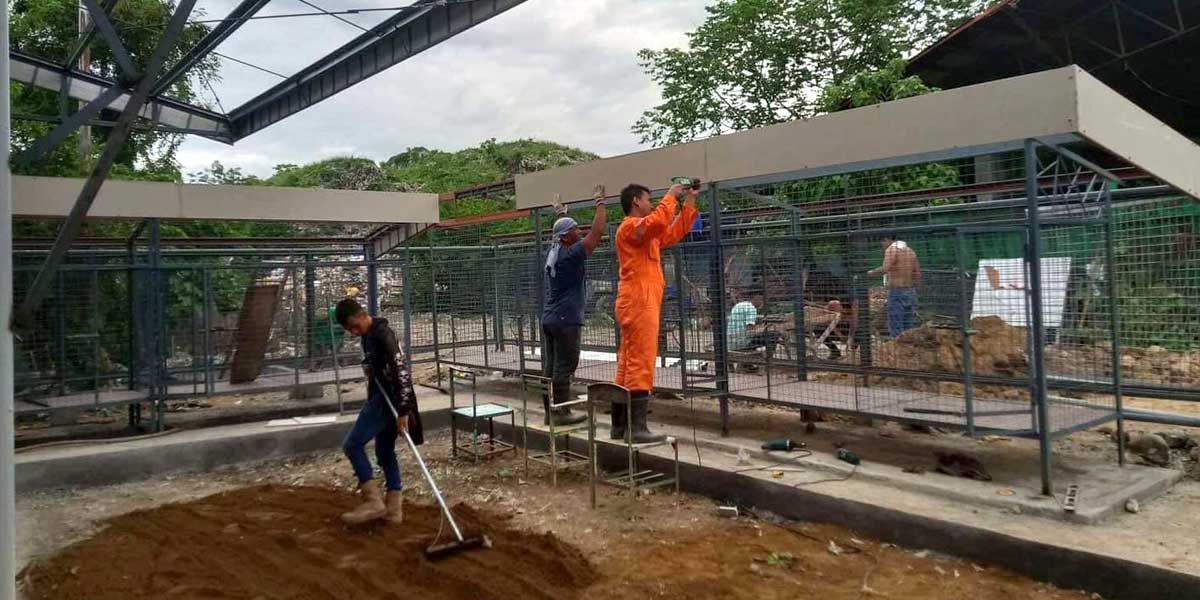 Iloilo City government is set to open the city's first dog pound and shelter which will house stray dogs and abandoned animals in the metro by next week.
Mayor Jerry Treñas has announced that the preparations are currently ongoing for the opening of the city's dog pound and dog shelter at the Calajunan Sanitary Landfill in Mandurriao district.
"Currently, we are preparing. We will open it to the public. It will house and take care of our stray dogs and animals while we look for responsible owners," he said in a media interview.
According to Councilor Jay Treñas, the long-overdue dog pound and dog shelter will employ a no-kill policy.
"The shelter will have a no kill policy as far as sa istoryahanay with mayor. It has been long overdue and happy gid kita nga this time sa administration ni mayor, isa ini sa mga priority. It was in 2015 when we expressed our concern nga wala kita facility," he said in a media interview on Tuesday.
Councilor Treñas added that they will be looking for volunteers to help in rescuing and rehabilitating the strays.
"We are looking into getting volunteers to help out indi lang sa paghatag dog food hopefully we get veterinarians and vet students nga mabulig rehabilitate sa aton strays nga madakpan," he said.
The facility will also employ an adoption policy to help the abandoned animals find their new homes.
"We will push for adoption, find new homes for our strays," the councilor said.
He stressed the need to put up the said facility to help not only in addressing the increasing number of strays in the metropolis but to prevent the spread of rabies and other illnesses.
"Dako dako ang bulig it does not only address strays, ang mga stray dogs spread rabies, sickness, illness and if mga strays remains unchecked, they become harmful sa aton pedestrians. We have cases nga nakagat na mga pedestrians," he added.
Councilor Treñas said the establishment of the city's first dog pound and shelter is fitting as Ilonggos are known to be dog and animal lowers.
"Makita nga ang mga pumuluyo sa syudad are dog lovers, animal lovers being the City of Love. We have seen as we walk sa esplanades, many Ilonggos grow attached to our furry friends. Our stray dogs and animals also have a right to live," he said.
Meanwhile, students from Technical Institute of Iloilo City (TIIC) Molo Campus also helped in the construction of the dog pound by constructing the cages, walls, and roofing, as well as beautification and landscaping works, as part of their on-the-job training. (DG)