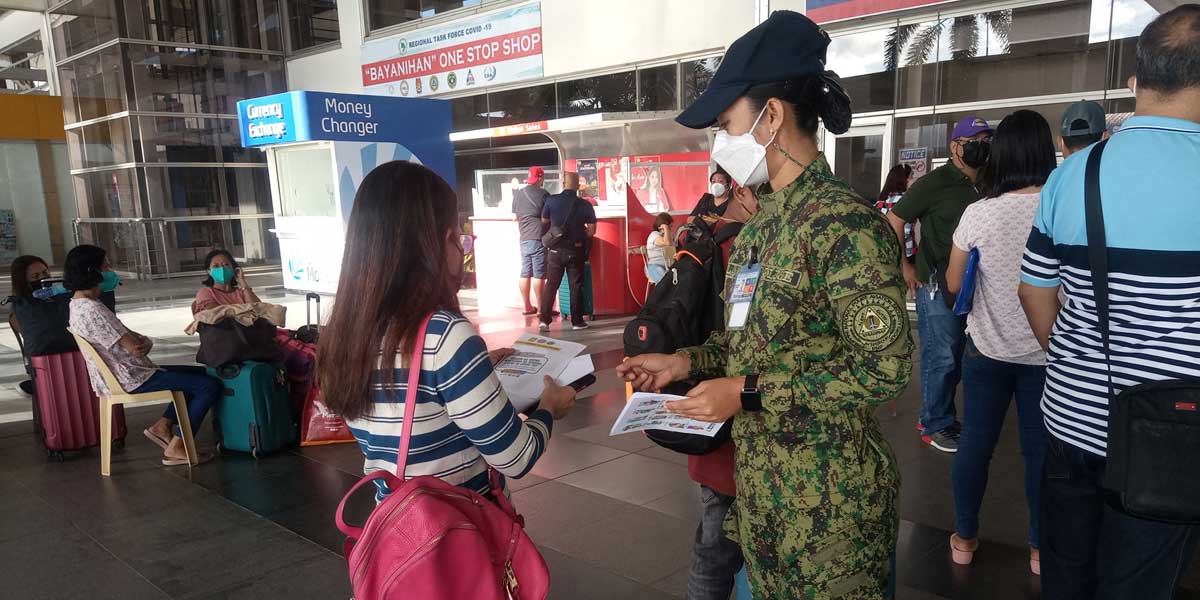 Iloilo City government is planning to scrap the Safe, Swift and Smart Passage or S-PaSS requirement for travelers as the city slowly moves to the "new normal" amid the downtrend in COVID-19 cases.
Mayor Jerry Treñas announced on Friday, Feb 25, 2022 that he will prepare an executive order scrapping the S-PaSS by March.
"We will prepare an E.O. starting March wala na S-PaSS, vaxx card na lang for fully vaccinated and partially vaxxed and negative RT-PCR for those not vaccinated," he said in a statement.
S-PaSS is a travel management system developed by the Department of Science and Technology (DOST) to facilitate local travel in the country.
Local government units (LGUs) adopted the S-pass for their travel management system. Among the requirements indicated in the S-Pass include vaccination card or certificate, government issued identification cards, and confirmation of accommodation at the point of destination.
Iloilo City government simplified travel requirements for inbound travelers last Feb 9.
Under the guidelines, fully vaccinated individuals arriving in Iloilo City are no longer mandated to submit themselves to RT-PCR testing upon arrival and will also not be required to undergo quarantine.
However, fully vaccinated individuals must immediately isolate themselves once symptoms associated with Covid-19 develop and they shall submit themselves to RT-PCR testing conducted by the Uswag Laboratory.
Fully vaccinated individuals are still required to submit an approved S-Pass travel permit.
Starting next week, the mayor also announced that the flag ceremony in the Iloilo City Hall will be face-to-face veering away from its usual virtual set-up.
"It is time to slowly go to the new normal. The economy needs to be revived as many businesses have closed and many jobs have been lost. We cannot be in this state forever," he said.
As of February 23, the city's daily average Covid-19 cases has slowed down to 67 cases per day compared to the 199 cases per day last January. This is equivalent to a 66% decrease. (DG)