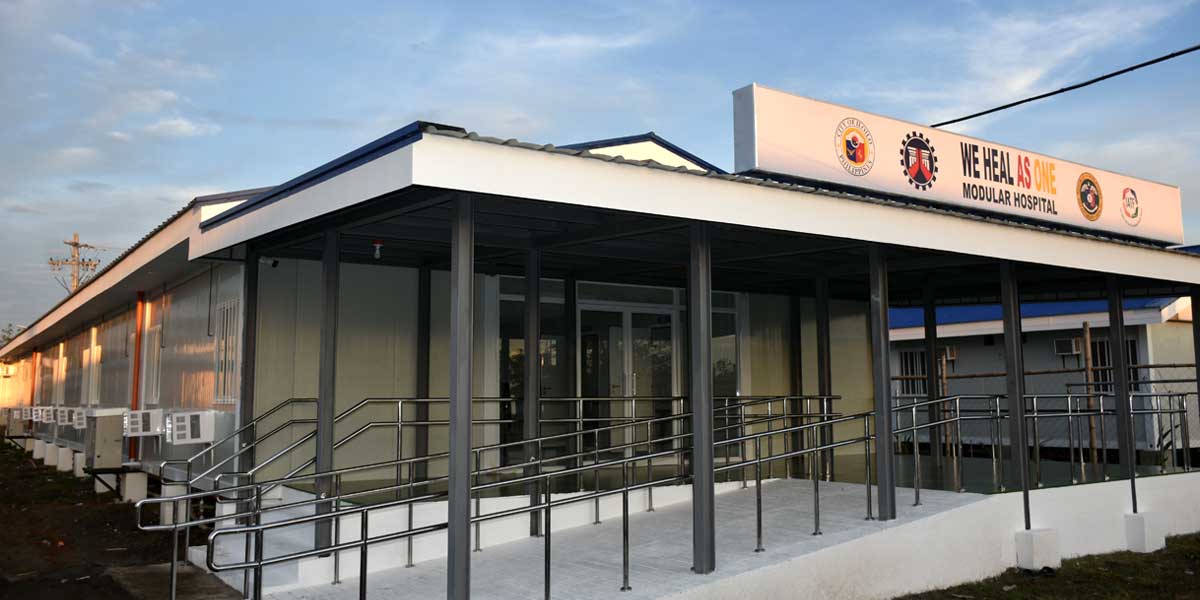 The modular field hospital located at Brgy. So-oc in Arevalo, Iloilo City will start operating soon after securing its "license to operate" from the Department of Health (DOH).
DOH issued the license to operate the said modular field hospital which will be supervised by The Medical City Iloilo. Hence, it will be a hospital extension facility with a capacity of 32 beds.
Aside from the more than 30 beds, the city government plans to add 44 more beds totaling 77 beds in the hospital.
Mayor Jerry Treñas has said that the modular hospital will be exclusive to Covid-19 patients with mild and moderate symptoms and who are residents of Iloilo City.
With the new modular hospital, the mayor expressed confidence that the city will be ready to manage the possible surge of cases in the future.
"Finally, we will be able to operate our modular field hospital under The Medical City Iloilo supervision. This will give us a total of 77 additional COVID beds. In case of any surge in the future as we now go into alert level 1 as approved by the IATF, we will take care of mild and moderate cases of COVID-19. Thank you, DOH and The Medical City," he said in a statement on Thursday.
Treñas has pushed for the construction of healthcare facilities in the metro to declog the city hospitals and ease the health care utilization rate (HCUR) of the metro. High HCUR has been a critical factor in determining the alert level classification of a local government unit (LGU). (DG)