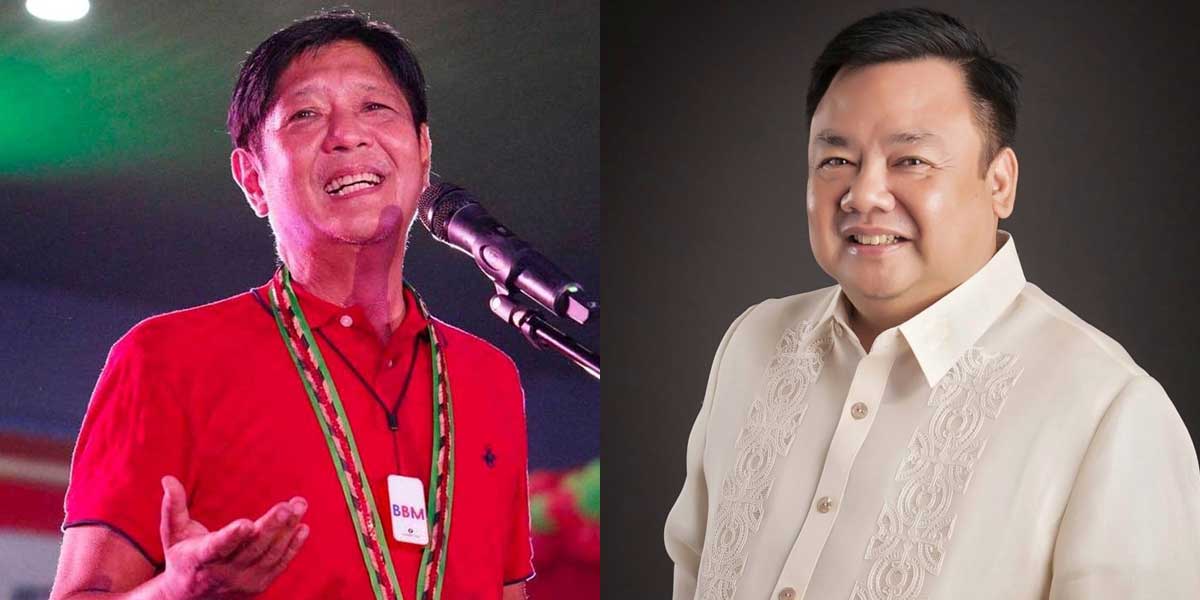 Iloilo City Mayor Jerry Treñas congratulated Presumptive President Bongbong Marcos Jr. on Friday, May 13, 2022, as the latter maintained a huge lead in the Presidential race based on the unofficial and partial results of the Commission on Elections (Comelec) transparency server.
Treñas issued an official statement on Friday, four days after the May 9, 2022 local and national elections.
"Congratulations to the Presumptive President Bongbong Marcos, Jr. May you always be surrounded by divine guidance as you lead the entire Filipino community," he said.
Treñas, who was a staunch supporter and publicly campaigned for the presidential bid of Vice President Leni Robredo, admitted that Robredo's loss is still so hard to process for many Ilonggos, especially that many have campaigned for her.
"I know we have mixed emotions about the results because VP Leni did not win as the president, and for most, it's still so hard to process since we have dedicated so much time and effort campaigning for her," he said.
In a follow-up statement which he specifically addressed to Ilonggo "kakampinks", the mayor said that the rallies of Robredo became a movement rather than a campaign as the spirit of volunteerism became alive.
"Many of us got really involved in politics for the first time. Our idealism was fired up and for the first time, we wanted to do something and ensure that we will elect someone we look up to as president.  We printed our own tarps, brought siopao, sandwiches, and water to rallies. Had our t-shirts printed and attended rallies. The spirit of volunteerism was very much alive. It felt like a movement rather than a campaign because rallies were led and funded by the people," he added.
With the results already out, Treñas sympathized with the Ilonggo kakampinks and told them to move on and show support to the Presumptive President who secured majority of the votes.
"Now the results are already out. Let us all feel the pain – share it with our family and friends and yet we need to move on. However, difficult as it may be, we have to accept that the majority voted for a different candidate, and as good citizens of the country, we have to show him our support and ensure that he succeeds in leading the Philippines," he said.
Nevertheless, Treñas hopes that the spirit of volunteerism doesn't end in the Presidential campaign of Robredo.
"We need to see what else is needed in the depressed communities and organize ourselves and work with religious organizations and NGOs or local governments to make life a little better for everyone. I hope that our spirit of volunteerism doesn't end in the campaign, because just like the candidate we supported, I believe that there is a need for us to show up and do something for the community especially in the most trying times," he noted.
Treñas, alongside Iloilo Governor Arthur Governor Defensor, openly declared their support for Robredo. The two local chief executives showed up in campaign rallies of Robredo in Iloilo.
While Robredo indeed secured 728,781 votes in Iloilo compared to 459,261 votes garnered by Marcos, the lead was still not enough to cover the huge lead of Marcos in other areas.
As of May 13 based on the Comelec transparency server, Marcos maintains his huge lead of more than half with 31,104,175 votes compared to 14,822,051 votes of Robredo. (DG)