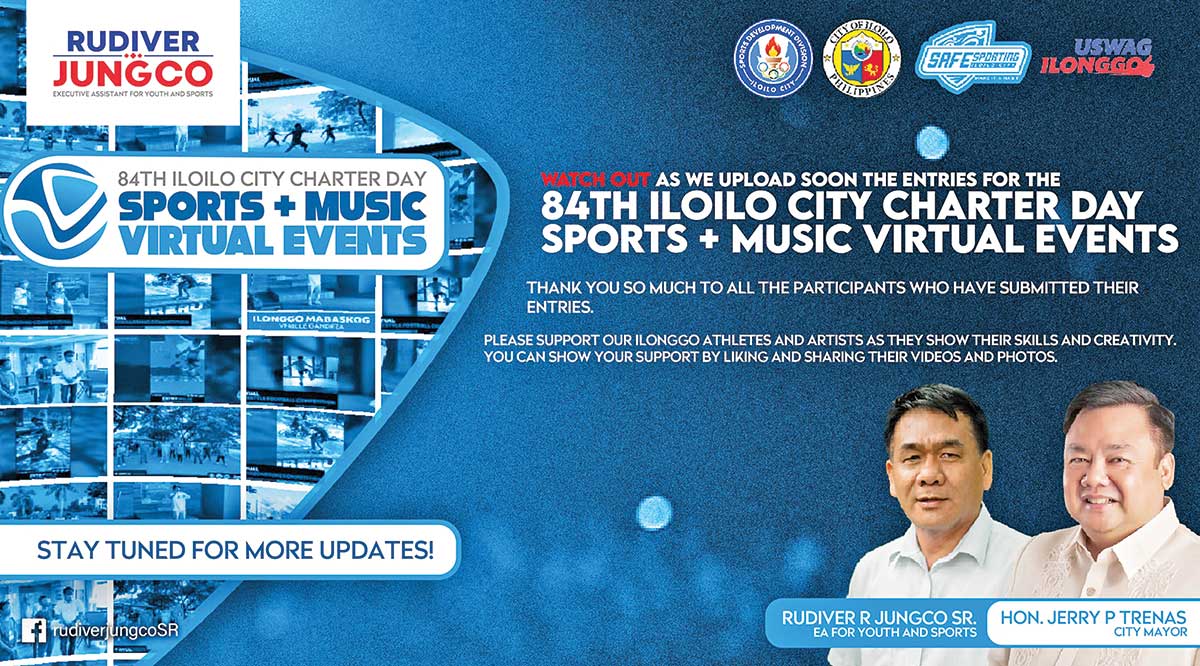 By Leobert Julian A. de la Peña
Iloilo City will provide Ilonggos a treat as they begin their virtual sporting events in celebration of the city's 84th Charter Day.
Headed by Executive Assistant for Sports Mr. Rudiver Jungco Sr., the City of Love will be holding six sporting events from August 20-25.
Scheduled to begin on August 20 are the virtual arnis "Anyo" competition, virtual skateboarding competition, and the virtual BMX competition.
August 25 will feature three events: the virtual taekwondo speed kicking tournament, online chess tournament, and the Esports festival finals.
The video entries of all the contestants for the arnis, skateboarding, and BMX will be posted on Iloilo City Sports Development Division's Facebook page while taekwondo, chess, and Esports will be aired live also via Facebook.
Aside from the sporting events Jungco Sr. and his team organized, two events that will showcase every Ilonggos' talent and creativity will also take place.
On August 20, the Uswag Open Style virtual competition will start while the Padayon Sa Pag Uswag Virtual Hip Hop Songwriting competition will be the last event to take place on August 27.