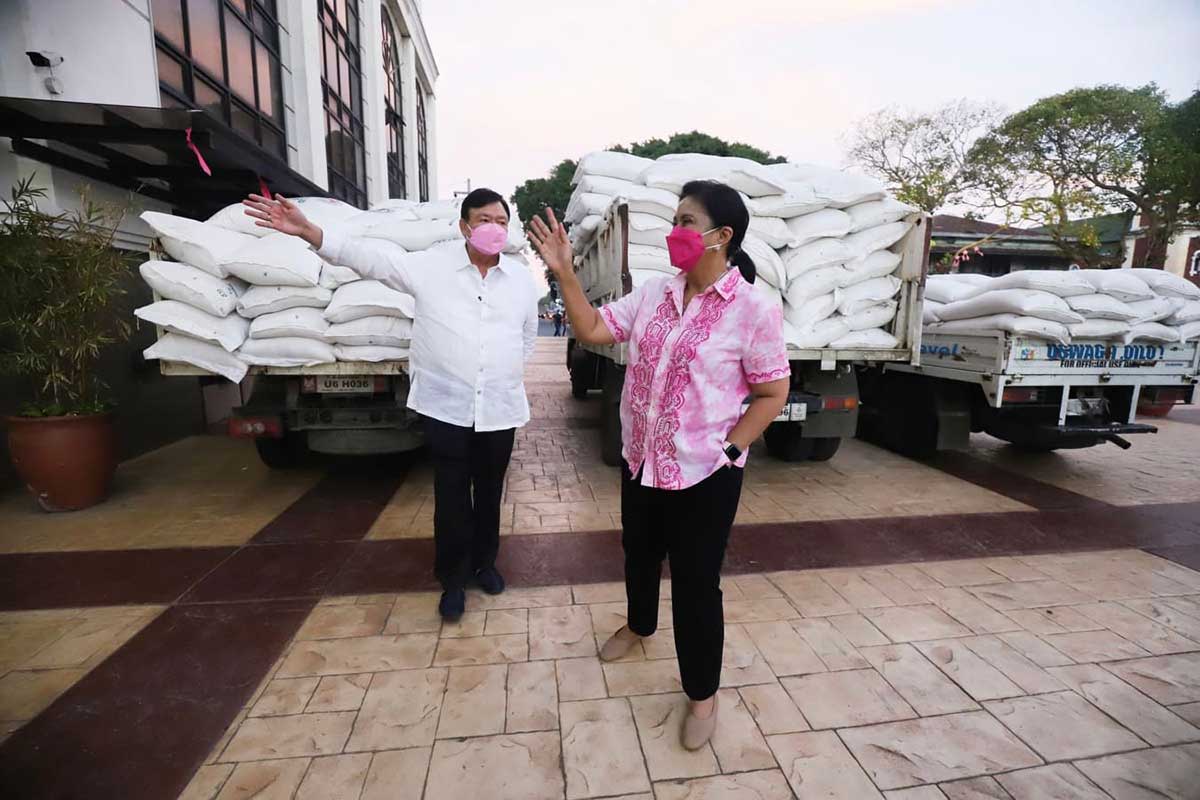 By Jennifer P. Rendon
Iloilo City has been placed under the state of calamity following the onslaught of Typhoon "Odette" last week.
The Iloilo City Council on Tuesday unanimously approved the recommendation of the City Disaster Risk Reduction and Management Council (CDRRMC) to declare the metropolis under the state of calamity.
On Monday, Mayor Jerry Treñas asked the city council to hold a special session the following day for them to pass a resolution for such purpose.
In declaring a state of calamity, it was pointed out that 15 percent of the city's total population were affected.
Records showed that "Odette" reportedly affected 72,523 residents, which is enough to satisfy the criteria in the declaration.
The disruption of lifelines such as food supply, electricity, and water system was also used as bases.
The resolution pointed out power outages, communication network problems, and cancellation of trips.
Following the declaration, Treñas said that more than P42 million will be utilized as financial assistance to residents whose houses were either destroyed or partially damaged.
Residents with destroyed houses will receive P10,000 each and P4,300 for owners of partially damaged houses.
The City Social Welfare and Development Office has inspected, confirmed, and ratified the list of aid recipients.
The list was reduced from the ones submitted by barangay officials.
In a press conference Tuesday, Treñas revealed that around 4,000 individuals were affected in Molo district alone.
But the number was trimmed down to 1,000 after an inspection by CSWDO personnel.
"These are public funds, and they should be utilized for public use," Treñas said.
Treñas said he hopes that the financial aid will be released before end of the year.
Most of residents whose houses were leveled by the typhoon opted to rebuild temporary shelters or stayed with relatives. A handful chose to remain at the evacuation centers.
Meanwhile, Treñas said that financial aid will also be given to the family of Rosalyn Caberte, the lone typhoon casualty in Iloilo City.
The 53-year-old Caberte died after a clump of bamboos hit their house at Zone 5, Barangay Sambag, Jaro district around 12:30 a.m. of Dec 17.
But aside from the financial aid, the declaration of state of calamity would also mean imposition of automatic price freeze as mandated by Republic Act 7581 or the Price Act.
Sections 6 and 7 of the law provide that "prices of basic necessities in an area shall automatically be frozen at their prevailing prices or placed under automatic price control whenever that area is proclaimed or declared a disaster area or under a state of calamity; and a price ceiling may be imposed on any basic necessity or prime commodity considering the impendency, existence, or effects of a calamity."
Treñas said Ilonggo Senator Franklin Drilon and Senator Vicente Sotto pledged to help Iloilo City residents.
Drilon initially pledged galvanized iron sheets while Sotto might give other construction materials such as bamboos, nails, and wires.
The National Grid Corporation of the Philippines (NGCP) has also donated 300 boxes for relief packages to be sent to the victims of Typhoon Odette.
SM and Robinsons have also pledged to send aid.
VP LENI MAKES A QUICK VISIT
Meanwhile, presidential aspirant and Vice President Leni Robredo made a quick visit to Iloilo on Tuesday afternoon to personally deliver aid to survivors of Super Typhoon Odette.
Robredo turned over canned goods and hygiene kits at the Iloilo City Hall as part of her relief's operation in the metro.
The donations include more than 500 sacks of rice; five cases of Colgate toothbrush; 20 boxes of Colgate toothpaste; 19 boxes of Palmolive shampoo; 13 boxes of Safeguard soap; 13 boxes of Sister napkin; 24 boxes of Argentina meat loaf; and 25 boxes of Asahi sardines.
Mayor Treñas personally received the donations in front of the City Hall building.
The mayor thanked Robredo and described her as a compassionate leader who acts very quickly in times of distress.
"A mother's care is truly seen in her eyes as she travels from town to town to ensure that those devastated by the storm are given hope. Through the joys and sorrows, she never forgets about the Ilonggos. She had been closely monitoring our situation as Odette entered our region. As the father of the city, I truly appreciate a leader who joins our efforts to protect and help our community. Madamu guid nga salamat VP Leni sa imo pagpalangga sa mga Ilonggo!" he said in a statement.
Robredo also visited Iloilo Governor Arthur Defensor Jr. at the Iloilo Provincial Capitol to also turn over donations for the affected victims in the province.
Before visiting Iloilo, VP Leni also visited the typhoon-stricken areas in Negros Occidental to extend relief operations. (DG)