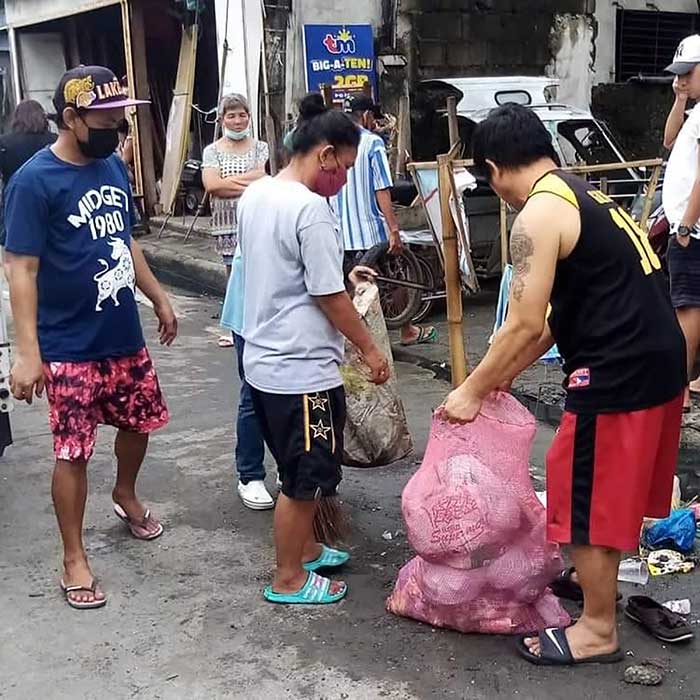 By Joseph B.A. Marzan
The Iloilo City government on Tuesday expressed worry over the increasing number of dengue cases in the city, even as it remains to have one of the lowest numbers in the Western Visayas region.
Iloilo City Health Office (ICHO) data as of July 16 indicated that the city has had 289 dengue cases so far this year, an increase of about 45 percent as compared to around the same time last year.
The number is also already very close to the total number of dengue cases in 2021 (343), with a current attack rate of 60 cases per 100,000 population.
Ages of dengue patients ranged from as early as 6 months old to 75 years old, with the median age of 8. Most of the cases belong to the 1 to 10 years old age group.
So far, only one dengue-related death was reported in Brgy. Boulevard, Molo district, and ICHO chief Annabel Tang said that they hope to "keep it this way for the rest of the year".
Tang said that they are "specially" monitoring this year's dengue cases due to the three-year cycle of anticipated surges of the disease, with 2019's 3,345 being the highest in the last 10 years.
She added that they were especially wary of a possible dengue outbreak this year, given that COVID was inexistent to the public in 2019.
"The reason why there is special monitoring [of dengue] is because as we all know, there is a 3-year cycle of dengue, [except for] 2012 [to 2016] because there was a 4-year cycle," she explained.
"It's not good to have a dengue outbreak [at this time], because dengue is also a viral disease like COVID. Our [health care utilization rate for COVID] has not yet been compromised, but if they [surge] at the same time as dengue, surely the city will run out of hospital beds, because [dengue patients] will also need to get admitted," she added.
Tang likewise outlined that in response to a rise in dengue cases, they have been conducting dengue vector surveillance, monitoring of dengue cases, recorida, meeting with the public in barangays where there are cases, distribution of flyers, leaflets, and larvicides, applying larvicidin themselves, misting in dengue-prone areas, and establishing dengue fast lanes and hydration units at district health centers.
There has also been a large-scale hydration unit at the COVID modular hospital in Brgy. Sooc in Arevalo district.
BREAKDOWN PER AREA
Based on the number of cases per district, Molo has had the most with 66, followed by City Proper (52), La Paz (48), Jaro (46), Mandurriao (40), Arevalo (27), and Lapuz (11).
Out of 180 barangays, 108 already posted at least 1 dengue case since January, with Brgys. Calumpang in Molo district and Tanza Esperanza in City Proper posting the most number of cases (14 each).
Also in the top five are Brgys. Boulevard in Molo (12 cases), San Juan in Molo, Jereos and Rizal in La Paz, Balabago and Buhang in Jaro, and Sooc in Arevalo (7 cases each), Nabitasan in La Paz (6 cases), and Compania in Molo, Pali Benedicto, Bolilao, and Dungon C in Mandurriao, M.V. Hechanova in Jaro, and Calaparan in Arevalo (5 each).
Barangays with 4 cases include San Pedro (Molo), Ingore, Macarthur, and Gustilo (La Paz), Rizal Pala-pala II, Bonifacio Tanza, Baybay Tanza, and Ortiz (City Proper), Calajunan (Mandurriao), and San Jose and Sto. Niño Norte (Arevalo).
Those with 3 cases include Katilingban, West Timawa, and Kasingkasing (Molo), Burgos Mabini Plaza (La Paz), Villa Anita and Rizal Estanzuela (City Proper), Bakhaw, Guzman, and Hibao-an Norte (Mandurriao), Tagbac and Marcelo H. Del Pilar (Jaro), and Sinikway (Lapuz).
North and South Fundidor, Taal, and Infante (Molo), Baldoza, Ticud, and Caingin (La Paz), Rima Rizal, Mabolo Delgado, Malipayun Delgado, and Timawa Tanza (City Proper), San Rafael, People's Homesite and Housing Corporation Block 17, Q. Abeto, and Buhang Taft North (Mandurriao), Tacas, Tabuc Suba, Buntatala, and Cuartero (Jaro), and Mansaya and Don Esteban (Lapuz) logged 2 cases each.
The rest of the barangays which recorded 1 dengue case each this year include West Habog-Habog, East Timawa, North and South Baluarte, Habog-Habog Salvacion, Poblacion, and San Antonio (Molo), Tabuc Suba, Divinagracia, Luna, Aguinaldo, Banuyao, San Isidro, and Magdalo (La Paz), Maria Clara, Delgado Jalandoni Bagumbayan, Monica Blumentritt, Zamora Melliza, Roxas Village, Hippodromo, Legaspi Dela Rama, and Danao (City Proper), Oñate De Leon, People's Homesite and Housing Corporation Block 22, Hibao-an Sur, and Tabucan (Mandurriao), Balantang, Camalig, Lanit, Quintin Salas, Bito-on, Javellana, Dungon B, Maria Cristina, San Jose, Simon Ledesma, Democracia, Benedicto, and Ungka (Jaro), and Lapuz Sur, Obrero, Lapuz Norte, and Libertad (Lapuz).
Fortunately, no barangay was identified as a hotspot, or areas with increasing number of cases within a 4-week period.