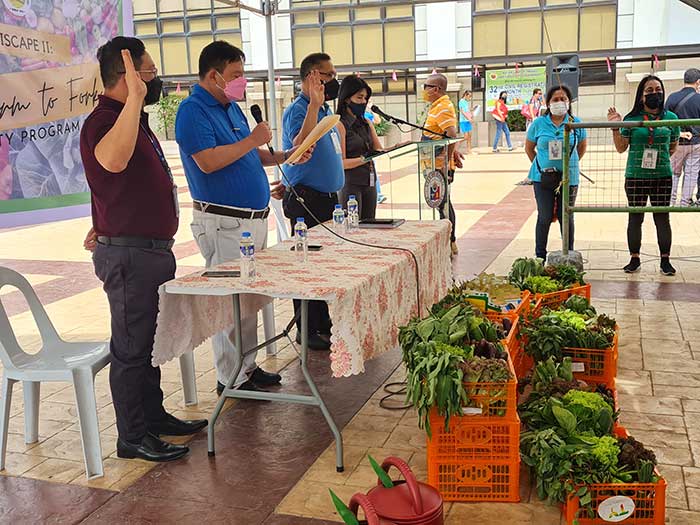 Iloilo City government has expanded the implementation of sustainable farming under the JPT Ediscape II program to 31 barangays in the metro.
A total of 31 barangays represented by their barangay captains pledged their commitment to support the implementation of the JPT Ediscape II during its launching on Tuesday at the grounds of the Iloilo City Hall building.
According to city agriculturist Iñigo Garingalao, the JPT Ediscape II project will be the second cycle of the urban gardening in the barangays.
"Sa subong, macycle na kita and masugod na kita tamnanay and trainings. Since indi ta man marapalan ang bilog nga 180 barangays, may ara kita ginkuha subong na 31 barangays nga may gusto lang magpadayon sang sini nga programa," he said in an interview on Tuesday.
Garingalao said the 31 barangays will have to undergo a validation if they have enough space for the urban gardening that is about 70 to 100 square meters.
"Tan-awon ta kon may lugar gid sila. When we say lugar, 70 to 100 square meters combination sang tanum sa lupa kag container gardening," he said.
Farmers and residents of the 31 barangays will also undergo hands-on training at the Uswag Nursery in Brgy. Tacas, Jaro.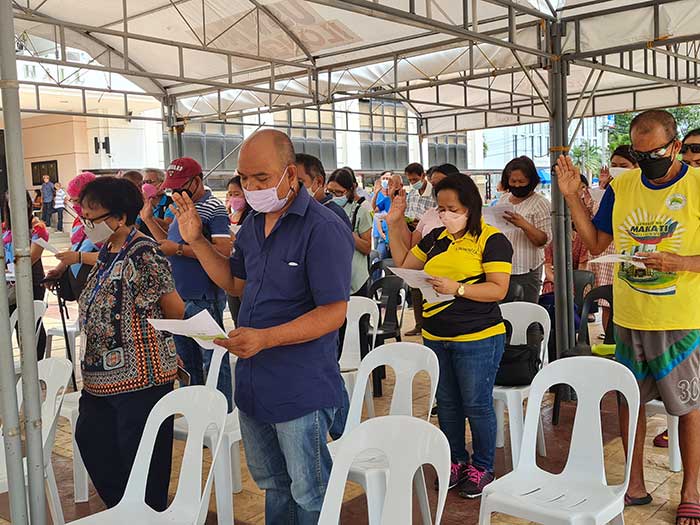 During the training, representatives from the 31 barangays will undergo technical training on how to make composts and transfer the seedlings.
"They will be scheduled for traning sa Uswag Nursery kon paano magcompost, maghunol, transfer sang tanum. Kon pwede sila magsagod manok or magkutkot para magsagod tilapia, we can provide training expertise and fingerlings," Garingalao added.
Garingalao said the project aims to promote sustainable farming in the barangays which will result to food security and good mental health for the Ilonggos.
They also hope to lessen the dependency of the city from other provinces and areas in terms of food and vegetable production especially with the challenges of the pandemic.
"Mabudlay kon dako ang aton nga dependency sa sagwa because gamay lang nga lockdown kag checkpoints mabudlay na indi na kasulod ang mga produkto sa syudad. So that is our goal, we hope to lessen our dependency from other areas," he said.
Last year, Garingalao said their Uswag Nursery was able to contribute to the Uswag community kitchen by supplying vegetables for the food of the frontliners. (DG)