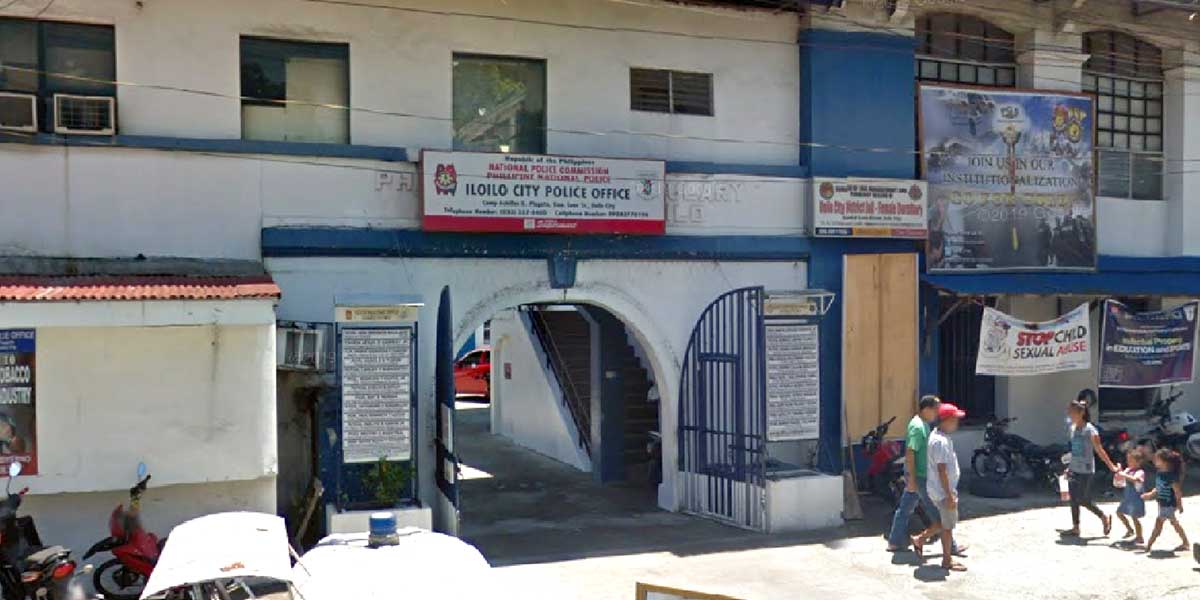 By Jennifer P. Rendon
Relief and reassignment are nothing new within the PNP ranks. At least, in majority of instances.
But in the case of Major Kenneth Jay Gratones, his relief as chief of the Iloilo City Police Station 5 sparked debates on what could have triggered such a movement.
Gratones, who was relieved effective July 14, was subsequently reassigned as deputy chief of the Iloilo City Mobile Force Company.
Lieutenant Lester Oliveros, deputy chief of ICPS5, was designated as officer-in-charge of the station.
Observers could have treated it as a normal movement of personnel, except that Gratones had recently wrote a letter to the Iloilo City government allegedly asking for the closure of The Cave Superclub and Music Hall, which prided itself as a lavish entertainment place located at City Times Square in Mandurriao district.
The request allegedly stemmed from several complaints of alleged manhandling by the club's bouncers.
On July 12, the city government has ordered the closure of The Cave citing violation of Ordinance No. 2007-016.
Two days later, Gratones also bid adieu to being the Mandurriao PNP chief.
But Colonel Leo Batiles, Iloilo City police chief, immediately doused speculations that the two incidents – the closure of The Cave and Gratones' relief – are related.
Batiles claimed that Gratones has made a prior request to be transferred to the Negros Occidental Police Provincial Office (NOCPPO).
A native of Silay City, Gratones purportedly wanted to be near his family.
Batiles said he already sent a communication to the Police Regional Office 6 (PRO-6) on June 20 citing Gratines' request and that of eight other officers – two police majors and six lieutenant colonels.
Reports said these include Lieutenant Colonel Eduardo Corpus, the Iloilo City Police Office (ICPO) deputy city director for administration; Lieutenant Colonel Rolando Mapile, ICPO deputy city director for operations; Lieutenant Colonel Petronila Navales, chief of ICPO City Plans and Programs Unit (CCPU); Major Ruel Culanag, ICPO-CCPU deputy chief; Lieutenant Colonel Romeo Vargas, chief of ICPO City Investigation and Detective Management Unit; and Lieutenant Colonel Albert Sy, chief of ICPO Intelligence Unit.
Navales reportedly wanted to be assigned to the PNP National Headquarters in Camp Crame while Mapile is seeking accommodation with the PNP Maritime Group.
Corpus, Sy, Vargas, and Culanag also wanted assignments in NOCPPO.
A reliable source claimed that while it was true that Gratones wanted to be assigned to Silay City, it was only secondary to his desire to get out of ICPO for reasons he doesn't want to elaborate.
The source cited that the recent ICPO management was anchored on micromanagement that might not sit well with other field commanders.
On the issue regarding The Cave, the source said that Gratones didn't personally want for the club's closure.
He was allegedly made to write and sign the letter requesting for it.
"But for whatever reasons, I think Major Gratones welcomed the relief and his eventual reassignment to Negros," the source added.