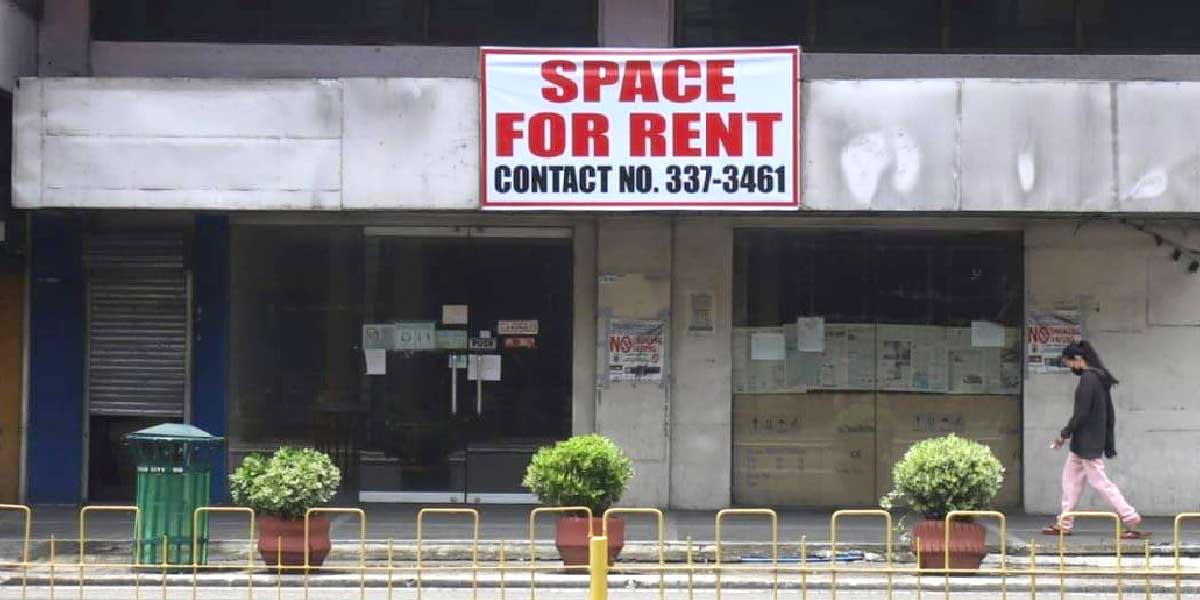 By Joseph B.A. Marzan
Iloilo City will return to the "less restrictive" Modified Enhanced Community Quarantine (MECQ) starting on Monday, August 16, until August 31.
Presidential spokesperson Harry Roque announced on Friday that President Rodrigo Duterte has approved the recommendation by the national Inter-Agency for the Management of Emerging Infectious Diseases (IATF-MEID) to place the city under MECQ.
The rest of the region will remain under their current CQ statuses, including Aklan and Iloilo province (MECQ), Antique, Capiz, and Bacolod City (General CQ with heightened restrictions), and Guimaras and Negros Occidental (GCQ).
Roque told Daily Guardian in a text message that the recommendations were based on their Average Daily Attack Rate and Health Care Utilization Rate (HCUR) for the coronavirus disease 2019 (COVID-19).
The ADAR refers to the number of new COVID-19 cases per 100,000 population in an area reported within a 14-day period.
Data by the Department of Health-Western Visayas Center for Health Development (DOH-WV CHD) as of August 12 indicated that Iloilo City has had an ADAR of 14.93, based on new confirmed cases reported from July 27 to August 9.
The region as a whole has an ADAR of 6.37 from the same data set.
The HCUR, meanwhile, refers to the percentage rate of utilization of COVID-dedicated beds and mechanical ventilators in an area.
Iloilo City still has the highest HCUR in the region as of August 12 at 75.66 percent, while the whole region has a rate of 58.61 percent.
WHAT'S IN THE MECQ?
Iloilo City Mayor Jerry Treñas has issued Executive Order No. 75 to put new MECQ guidelines into effect starting on August 16.
Similar to the current ECQ, curfew within the MECQ period starts at 9:00 p.m. and will end at 4:00 a.m., except for those working in the Business or Knowledge Processing Output (BPO/KPO) industries, warehouses and logistics, ports, arrastre, food manufacturing, storage and preservation, hospitals, media, and other businesses and occupations requiring employees to work within the curfew hours.
Vulnerable sectors including persons above 65 or under 18 years of age, pregnant women, persons with co-morbidities, immunodeficiencies, and other risk factors, and persons with disabilities, are still prohibited from going outside of their home except for work or buying essential goods and services.
Border controls as implemented will be lifted, however, travel to the city from within Panay Island is still encouraged to be limited only for those who work in the city, availing of medical needs or accessing government services, transporting goods or construction materials, humanitarian purposes, receiving their first or second dose of the coronavirus disease 2019 (COVID-19) vaccine, Returning Overseas Filipino (ROF) workers, returning residents, Authorized Persons Outside of Residence (APOR), or residents of either Iloilo or Guimaras provinces.
Travel for leisure purposes to and from Negros Island is still prohibited, with travel limited only to APORs and those transporting goods and cargo (maximum of only 3 persons).
Non-APORs from Negros may also travel to the city provided that they have complied with the requirements of the national government's Safe, Swift, and Smart Passage (S-PASS) System and a negative Reverse Transcription-Polymerase Chain Reaction (RT-PCR) test result within 72 hours of travel.
Travel to the city from places other than Panay or Negros Islands is also limited only to ROFs endorsed by the Overseas Workers Welfare Administration (OWWA) to the city government, APORs, and returning residents.
ROFs must immediately subject themselves to quarantine upon arrival at the city's designated quarantine facilities, or to accredited quarantine hotels at their own expense. They must undergo RT-PCR testing on their fifth day of quarantine.
APORs must undergo RT-PCR swab testing within 72 hours of travel as part of their requirements to the S-PASS system. Those who will be staying in the city for less than 24 hours must also submit their travel itinerary as part of the S-PASS requirements.
Those staying in the city for more than 24 hours must again undergo RT-PCR swab testing after 5 days from their date of arrival.
Returning residents shall only submit their negative RT-PCR swab test result conducted within 72 hours from their date of travel, as part of their S-PASS requirement. They shall also undergo quarantine at designated quarantine facilities or accredited quarantine hotels.
COVID-19 vaccination remains unhampered but only those who have pre-registered with their barangay officials or at pre-registration sites in malls and plazas will be allowed to enter vaccination sites.
Public utility vehicles such as jeepneys and motorcycles may now operate at 100 percent capacity, but are still highly encouraged to carry only up to 50 percent capacity or at a one-seat apart scheme.
Other road, maritime, and aviation transport sectors are subject to guidelines by the Department of Transportation.
The Esplanades will be reopened to allow biking and walking activities as well.
The sale of alcohol will also be allowed again, but only from 10:00 a.m. to 6:00 p.m., and public consumption of alcohol and other liquor products is still prohibited.
The following establishments are allowed to operate at a full on-site capacity:
–       Public and private hospitals;
–       Health, emergency, and frontline services, including those provided by dialysis centers, chemotherapy centers, HMOs, health insurance providers, disaster risk reduction management officers, and public safety officers, and the like;
–       Manufacturers of medicines and vitamins, medical supplies, devices, and equipment, including suppliers of input, packaging, and distribution;
–       Industries involved in agriculture (crops, fruits, vegetables, livestock, and poultry), forestry, fishery, and such other components of the food value chain and their workers, including farmers and fisherfolks;
–       Logistics service providers (delivery and courier services; cargo handling; warehousing; trucking; freight forwarding; shipping, port and terminal operators);
–       Essential and priority construction projects, whether public or private, in accordance with the guidelines issued by the Department of Public Works and Highways (DPWH);
–       Manufacturing related to food and other essential goods such as but not limited to soap and detergents, diapers, personal hygiene products, toilet paper, and wet wipes, and disinfectants;
–       Companies that manufacture, distribute, and/or supply equipment or products necessary to perform construction or maintenance works, such as cement and steel, or spare parts;
–       Essential retail trade and service establishments such as public markets, supermarkets, grocery stores, convenience stores, pharmacies or drug stores, hardware, office supplies, bicycle shops, laundry shops, and water-refilling stations;
–       Food preparation establishments such as kiosks, commissaries, restaurants, and eateries, but limited to take-out and delivery;
–       Public and private financial service providers involved in the distribution of government grants and amelioration subsidies;
–       BPOs, and export-oriented businesses, including mining and quarrying activities;
–       Public transport providers and operators;
–       Media establishments and their total permanent staff complement, inclusive of reporters and other field employees;
–       Dental, rehabilitation, optometry, and other medical clinics for the treatment of illness or injuries;
–       Veterinary clinics;
–       Banks, money transfer services, including pawnshops only insofar as performing money transfer functions, microfinance institutions, and credit cooperatives, including their armored vehicle services, if any;
–       Capital markets, including but not limited to the Bangko Sentral ng Pilipinas, Securities and Exchange Commission, Philippine Stock Exchange, Philippine Dealing and Exchange Corporation, Philippine Securities Settlement Corporation, and Philippine Depository and Trust Corporation;
–       Water supply and janitorial/sanitation services and facilities, including waste disposal services, as well as property management and building utility services;
–       The energy sector (oil, gas, and power companies), their third-party contractors and service providers, including employees involved in electric transmission and distribution, electric power plant and line maintenance, electricity market and retail suppliers, as well as those involved in the exploration, operations, trading and delivery of coal, oil, crude or petroleum and by-products (gasoline, diesel, liquefied petroleum gas, jet oil, kerosene, lubricants), including gasoline stations, refineries, and depots or any kind of fuel used to produce electricity;
–       Telecommunications companies, internet service providers, cable television providers, including those who perform indirect services such as the technical, sales, and other support personnel, as well as the employees of their third-party contractors doing sales, installation, maintenance, and repair works;
–       Airline and aircraft maintenance, pilots and crew, and employees of aviation schools for purposes of the pilot's recurrent training for flight proficiency and type rating using simulator facilities; and ship captains and crew, including shipyard operations and repair;
–       Funeral and embalming services;
–       Security personnel licensed by the PNP – Supervisory Office for Security and Investigation Agencies;
–       Printing establishments authorized by the Bureau of Internal Revenue and other government agencies to print accountable forms and other security documents;
–       Establishments engaged in repair and maintenance of machinery and equipment, for households and essential permitted establishments;
–       Establishments engaged in repair and maintenance of motorized and non-motorized vehicles, including the sale of spare parts;
–       Leasing of real and personal properties;
–       Employment activities that involve the recruitment and placement for permitted sectors;
–       Teachers, professors and other staff for purposes of conducting online/offline, and flexible classes, completion of grades, and processing of student credentials, requirements and documents;
–       Lawyers who will provide legal representation necessary to protect rights of persons as well as legal services for permitted establishments;
–       All other establishments, to the extent necessary for the buying and selling of consumer goods or services via the internet.
All other non-essential establishments are allowed to operate at 50 percent except for those which are actually prohibited, but those which can offer work-from-home and other flexible work arrangements are highly encouraged to do so.
Hotels and other accommodation establishments may operate in accordance with guidelines provided by the Department of Tourism, but swimming pools and other swimming amenities shall be closed to the public.
All offices of the city government are also directed to continue working at a skeletal capacity, except for the Business Permit and Licensing Office (BPLO), City Accountant's Office, City Treasurer's Office, Budget Office, City Engineer's Office, and General Services Office (GSO) which are allowed to operate at 30 percent, and the City Health Office (CHO), City Disaster Risk Reduction and Management Office (CDRRMO), and Public Safety and Transportation Management Office (PSTMO) which will continue at full operational capacity.
The following establishments are still prohibited to operate under MECQ:
– Entertainment venues with live performers such as karaoke bars, bars, clubs, concert halls, theaters, and cinemas;
– Recreational venues such as internet cafes, billiard halls, amusement arcades, bowling alleys, and similar venues;
– Amusement parks or theme parks, fairs/peryas, kid amusement industries such as playgrounds, playroom, and kiddie rides;
– Outdoor sports courts or venues for contact sports, scrimmages, games, or activities;
– Indoor sports courts or venues, fitness studios, gyms, spas or other indoor leisure centers or facilities, and swimming pools;
– Casinos, horse racing, cockfighting and operation of cockpits, lottery and betting shops, and other gaming establishments except for the draws conducted by the Philippine Charity Sweepstakes Office;
– Indoor visitor or tourist attractions, libraries, archives, museums, galleries, and cultural shows and exhibits;
– Outdoor tourist attractions;
– Venues for meetings, incentives, conferences, and exhibitions;
– Personal care services which include beauty salons, beauty parlors, medical aesthetic clinics, cosmetic or derma clinics, make-up salons, nail spas, reflexology, aesthetics, wellness, and holistic centers, and other similar establishments; acupuncture and electrocautery establishments, and massage therapy including sports therapy establishments. It also includes establishments providing tanning services, body piercings, tattooing, and similar services. Home service for these activities are likewise not permitted; and
– Indoor dine-in services of food preparation establishments such as commissaries, restaurants, and eateries.
Mass gatherings in public places and homes are still prohibited. Religious services are allowed up to 10 percent of the venue capacity.
Marriages and baptisms are allowed only to immediate family members and religious ministers with one assistant, with only up to 20 persons allowed.
Gatherings for wakes, funerals, and other services for those who recently died from non-COVID causes are allowed to have 10 visitors at a time, and may last only up to 3 days. Funeral and burial services are allowed for only up to first-degree relatives and a religious minister with their assistant, and cannot exceed 40 people.
All individuals who are tagged as close contacts shall immediately undergo RT-PCR swab testing and 14-day mandatory quarantine either at designated quarantine facilities or accredited quarantine hotels at their own expense.
Those yielding negative results are still required to complete the 14-day quarantine, but may also choose to complete them at home or continue at their current quarantine location.
Meanwhile, those yielding positive results shall complete their 14-day quarantine where they are staying and undergo RT-PCR swab testing on the 14th day, and may only be released when they get a negative result.