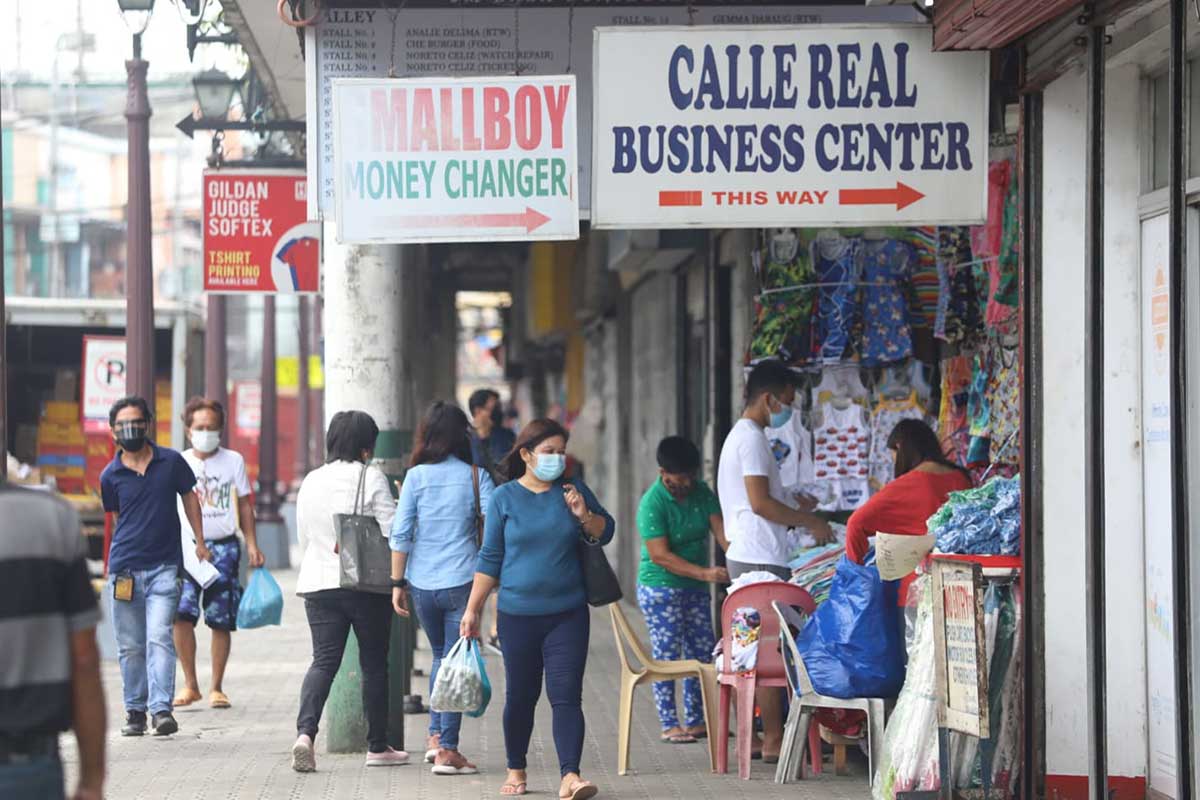 By Sean Rafio
Iloilo City's COVID-19 risk classification was downgraded to moderate, OCTA Research Group announced Friday.
OCTA fellow Guido David said the average daily attack rate (ADAR) in Iloilo City is moderate at 7.85 daily new cases per 100,000 people.
He noted that Iloilo City's COVID-19 reproduction number on March 2 declined to 0.42.
The reproduction number or R0 (R naught) refers to the average number of people who can be infected by a COVID-positive individual. A reproduction number below one means that the virus transmission is slowing down.
The city's hospital utilization rate, on the other hand, remained at "moderate" with 54% from 53%.
David also said the positivity rate has decreased from 15% to 10%, which is considered "moderate" but still above the 5% ideal level set by the World Health Organization.
All other highly urbanized cities in the Visayas may now be considered as low risk for COVID-19, OCTA noted.
Iloilo City is under Alert Level 2 until March 15.
Mayor Jerry Treñas has further eased restrictions as COVID-19 cases dropped and more city residents have been fully vaccinated against COVID-19.
On Monday, Treñas resumed the holding of face-to-face flag ceremony at the Iloilo City Hall to signal the city's return to normalcy. He had lifted the liquor ban and curfew being imposed in the city.
As of March 4, Iloilo City has a total of 29,905 after 13 new cases were tallied. Of the total count, 339 cases were active.
Earlier, Treñas said he is confident that the city is ready for the new normal or Alert Level 1 classification with the construction of the modular hospital and the continued vaccination efforts.
With the 77-bed modular hospital, Treñas said he is sure that the city will de-escalate to the new normal classification or Alert Level 1 where businesses and establishments will be allowed to operate up to 100 percent capacity.
The modular hospital is expected to ease the hospital care utilization rate of the city which will further downgrade its risk level.
The mayor also urged City Hall employees to campaign for the COVID-19 vaccination amid the slow turn-out of pediatric vaccination for 5 to 11 years old and administration of booster shots.