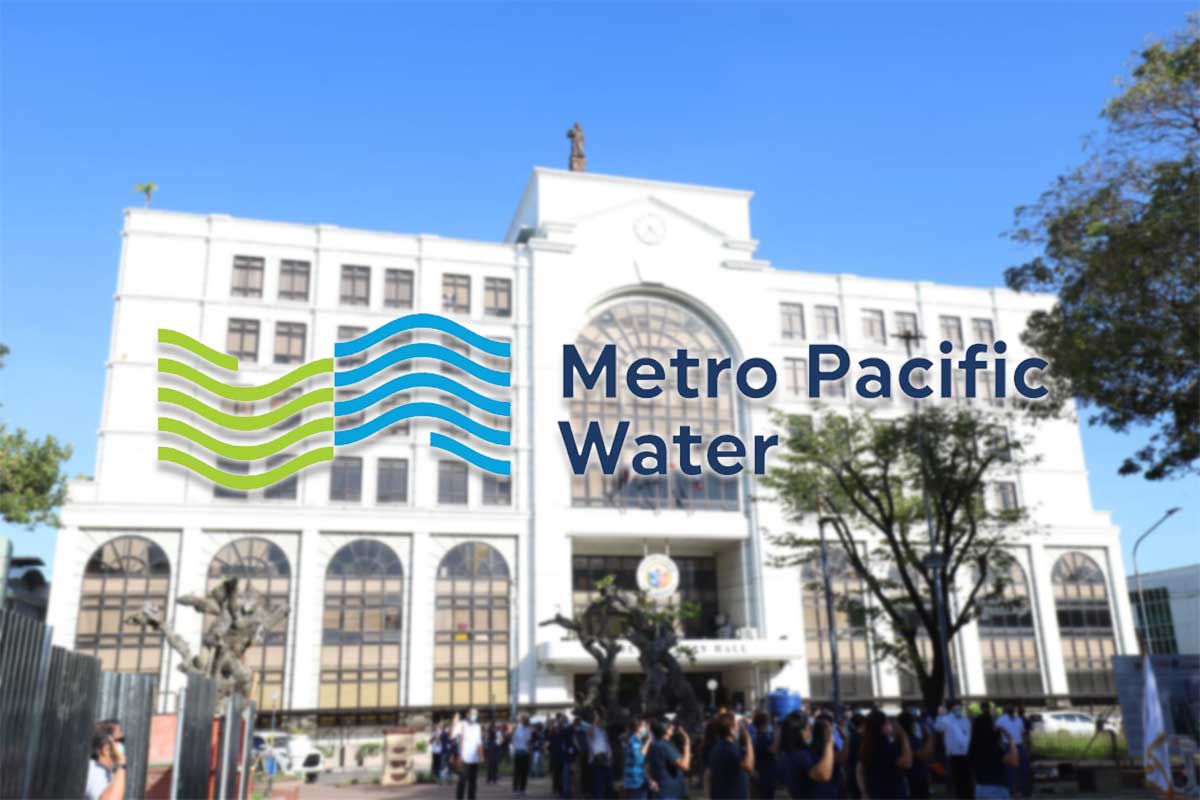 By Joseph B.A. Marzan
Iloilo City continues to attract offers from the private sector in undertaking key projects.
On the heels of inking a nationally lauded Public-Private Partnership (PPP) deal, Mayor Jerry Treñas on Monday disclosed that he had received another proposal from a company familiar to the city for a waste-to-energy facility.
The proposal, which was received by the city government's PPP Center on Monday, came from Metro Pacific Water (MPW).
MPW is the lead investor for all water and wastewater infrastructure projects of the Manny V. Pangilinan-led Metro Pacific Investments Corp. (MPIC) outside Metro Manila and across Asia.
MPW already has a joint venture consortium with Metro Iloilo Water District in Metro Pacific Iloilo Water (MPIW), which provides water supply to the city and its neighboring towns in Iloilo province.
The proposed Iloilo City Integrated Solid Waste Management Facility (ISWMF) would process 450 tons of municipal solid waste (MSW) per day, according to MPW's letter.
The new facility would include several smaller facilities, such as:
-Materials Recovery Facility (MRF);
-Mechanical Biological Treatment (MBT) Facility that will pre-treat the organic fraction of MSW separated by the MRF to produce an Organic Wet Fraction (OWF);
-Anaerobic Digestion (AD) system that will co-digest the OWF of solid waste processed by the MBT system and the septage sludges from MPIW's Sewage Treatment Plant (STP); and
-A Refuse Derived Fuel (RDF) Production Facility, that will process and convert the residual combustible fraction (RCF) of MSW to produce approximately 120 metric tons per day of RDF, which is approved by the Department of Energy as renewable energy and a coal substitute.
If accepted by the city government, they would co-own the ISWMF in a joint venture with MPW, like MPIW.
In his regular press conference, Treñas said that the new facility would hopefully decrease the current coverage of the city's landfill at Brgy. Calajunan in Mandurriao district and free up space in the 23-hectare facility, which may be used in other development projects.
"This will make sure that the area for our landfill will gradually be mined, and fresh garbage wouldn't needed to be brought to the Calajunan dump site in Mandurriao," the mayor said.
He asserted that the waste-to-energy facility is currently the best alternative in processing solid waste, citing the prevalence of this type of facility in Europe.
This is despite these facilities in Europe and the United States having a record of greater air pollution, greater incineration costs, and greater risks to public health.
Some facilities in the United States are also being alleged with economic and environmental injustice.
A 2019 study by the Tishman Environment and Design Center at The New School commissioned by the Global Alliance for Incinerator Alternatives (GAIA) found that 79 percent of the 73 waste-to-energy facilities operating at the time were placed in low-income communities and communities of color, because of "historic residential, racial segregation and expulsive zoning laws that allowed whiter, wealthier communities to exclude industrial uses and people of color from their boundaries."
"The trend of projects right now is waste-to-energy [facilities]. It's not only happening here in Asia, it is happening in Europe. If we [continue] with sanitary landfills, eventually there will be more waste in the world, and it's not going to be sustainable. For our soil cover in the city, we need more than P50 million pesos," the mayor stated.
The MPW proposal comes just after the city government inked a 25-year lease agreement with SM Prime Holdings, Inc. for the redevelopment of the Central and Terminal Markets in City Proper, which is still pending the city council's approval as of this writing.
The SM Prime offer has prompted House Speaker Martin Romualdez to laud the project in support of the call of President Ferdinand Marcos Jr. for more PPPs for LGUs' projects for infrastructure and services development expansion.
The speaker said that engaging in PPPs would make room for more public projects by LGUs in other vital services, by lessening its expenses for development and maintenance of infrastructure goods and services.
He cited public markets, toll roads, hospitals, irrigation systems, and housing areas as some of the projects that LGUs can engage with private sector, because such projects would not run out of customers and users."
"I support the appeal of [Marcos Jr.] for LGUs to get into more PPPs to speed up growth in the regions, which in turn will generate employment and livelihood opportunities for our people," Romualdez said.
Romualdez lauded the Iloilo City government led by his former colleague, Mayor Jerry Treñas, for the 25-year lease agreement with SM Prime Holdings, Inc. (SMPHI) for the redevelopment of the Central and Terminal Markets.
He said that the market projects would benefit thousands of vendors and micro, small, and medium enterprises (MSMEs).
Senate President Pro Tempore Loren Legarda also commended the Iloilo City-SM PPP project.
"I have always supported public-private partnerships (PPP) as they favor basic services and infrastructure. The government needs the support of the business sector now more than ever as the country starts to build back to a better normal after the pandemic," she said.
Legarda said she is confident that the Philippine economy will become more robust and resilient if partnerships between the private sector and the government continue.
She noted that the PPPs play a significant role in fostering economic development and improving the quality of life of people as they develop infrastructure and social and health facilities.
Aside from these, Legarda said that PPPs could help fuel the country's disaster risk reduction (DRR) thrusts. She pointed out that the private sector could be a government's auxiliary in fighting climate change.
She cited that the government and the private sector must be aware of "trade-offs" in exploiting natural resources to protect the country's ecosystems.
The local government units should also work hand-in-hand with private companies to improve agricultural productivity to help the farmers recover from losses brought about by the disasters.
She added that building codes and zoning policies should be strictly enforced. This means that the people should not be placed in high-risk areas.
"Disasters as an enemy are becoming more enigmatic and formidable. It is no longer business as usual. The shift from a reactive to a proactive stance is now a must. We need better investments in flood control, forest management, hazard identification, mapping and assessment, research and development, and risk financing," said Legarda, UN Champion for Disaster Risk Reduction and Climate Change Adaptation for Asia-Pacific.