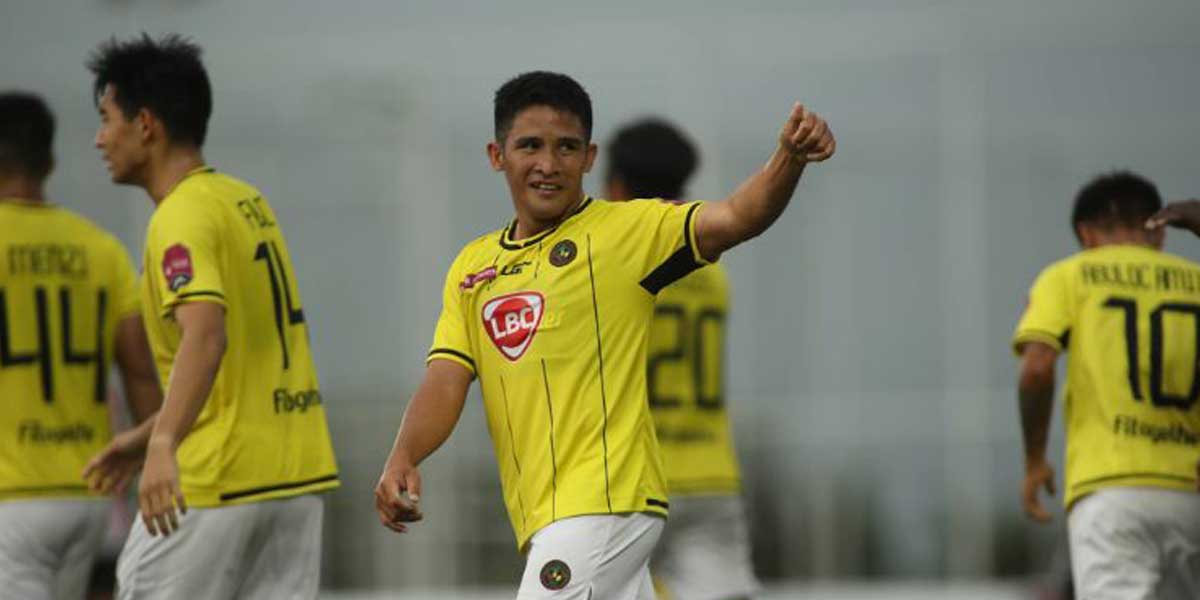 By Leobert Julian A. de la Peña
Igbaras, Iloilo native Jhan-Jhan Melliza saved Kaya FC-Iloilo after cashing in the lone goal of the match, 1-0, and survived the tough Mendiola 1991 club in the ongoing 2022 Copa Paulino Alcantara cup.
It was a highly physical game for Kaya FC as Mendiola played their signature brand of defense and suffocated the Ilonggos in the first 45 minutes of the match.
It took Kaya FC 69 minutes to draw first blood courtesy of Melliza's secondary effort after Daizo Horikoshi's attempt got deflected by Mendiola's goalkeeper Michael Asong.
Horikoshi was rushing towards the penalty area and when he got the green light for a clean shot, Mendiola's Asong dived to the rescue but Melliza was there to turn garbage into gold and easily tapped the ball into the goal post.
Mendiola attempted for a quick equalizer when their forward Jim Ashley Flores had a good look towards Kaya FC's goal post but goalkeeper Zach Banzon was on-point with his save.
Melliza had the chance to gun for a brace and score the second goal of the match when he got past Mendiola's backline defense but Tin-Tin Salilig was able to tackle away the ball and prevented another conversion.
Kaya FC's huge win over Mendiola improved their total points tally to seven and remained in second place behind United City FC in the team standings.
The Ilonggo booters will have the chance to clinch their third-straight win when they battle the rejuvenated Azkals Development Team (ADT) on April 20, 2022, at the PFF National Training Center.