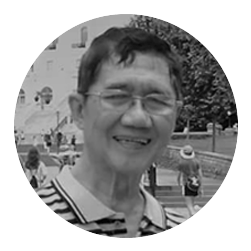 By Herbert Vego
Journalist Merlyn Bayombong-Pomperada and I chanced upon Antique Governor Rhodora Cadiao in a meeting with her "team" at the famous NOZOMI Ramen Haus in San Jose, Antique.
We asked for her reaction to the alleged intention of Congresswoman Loren Legarda to return for the Senate. No doubt she would win.
The governor readily replied, "If I were she, I would naturally want to move up."
But as to who is the governor's choice to run for representative of the province in 2022, there is no consensus within her group yet.
We refrained from asking her about Loren's rumored intention to have her brother Antonio run for her to-be-vacated post. After all, Loren herself had so far kept her lips sealed.
We had written about that rumor based on information from our friend and political analyst Joe Escartin, who had said that lawyer Cornelio Aldon would be happy to fight Antonio Legarda.
Former Governor Salvacion "Sally" Zaldivar Perez, on the other hand, phoned that she could not see that match shaping up. Being a good friend and consultant of Senator Legarda, she would want her political allies to support the latter's brother Antonio.
A lady executive assistant in the congresswoman's office – who introduced herself as Tala – also phoned. Her only message: She would just e-mail us whenever her boss had a story to reveal.
Surprisingly, Kune Aldon had neither confirmed nor denied his political agenda. It was his friend Angel Capadocia who told us in a chance meeting in Iloilo City, "I have talked to Kune. He is not interested in running."
Kon indi interesado si Kune, it is hard to imagine that no other Antiqueño within the group of the incumbent governor would want to contest the nomination of Legarda's hardly-known brother Antonio.
Remember when Loren herself had to hurdle legal questions on her stated residence – Mag-aba, Pandan, Antique — before she could qualify as a contender for congresswoman in 2019? Antonio could be facing a similar obstacle.
Oh well, let us momentarily pause to remind him of this Tagalog saying, "Pag gusto, may paraan; pag ayaw, may dahilan."
Boy Ex and son Paolo are probably now waiting in the wings for another chance to vie for the House and the Capitol seats.
Sadya dya guro waswasanay isyu kag datung.
TALKING ABOUT JAM-JAM'S BILL
WHILE it's true that Rep. Julienne "Jam-Jam" Baronda's House Bill 8477 seeking to reapportion  the lone district of Iloilo City into two congressional districts has passed the House and is now pending in the Senate, some political kibitzers doubt whether it would reach Malacañang for the President's approval.
Similar bills had been introduced by former representatives Raul Gonzalez, Jr. and Jerry Treñas, only to remain unacted.
This time Jam-Jam is bullish that it would pass in order to provide the Ilonggos with more programs and projects from the national government.
And Jam-Jam would not have to worry about facing "graduating" Senator Franklin Drilon in her election bid in 2022. They could run unopposed for different districts.
The First Legislative District will be composed of the districts of Jaro, La Paz, and Mandurriao; the Second Legislative District will be made up of the City Proper, Molo, Arevalo, and Lapuz.
However, according to doubting Thomases, the majority of Drilon's fellow senators — being beholden to President Duterte — might not be kind enough to pave the way for him because he is identified with the opposition.
We heard coffee drinkers at Hotel del Rio commenting that funding for Drilon's infrastructure projects are being withheld.  We can only guess why.
But of course, Drilon must have already exerted efforts to jump aboard the administration wagon, as he had done before under previous Presidents.
Would it appease Duterte that Drilon is the only opposition senator who had voted in favor of what is now the controversial Anti-Terror Law?  Republic Act No. 11479 allows the government to arrest suspected terrorists without any court-issued warrant of arrest. Grrrabe bah!
O hala, If Jam-Jam's bill fails to ripen into law, Drilon would either have to run against the re-electionist congresswoman or back out. A clash would be more advantageous to the incumbent congresswoman, who enjoys the reputation of being friendly to the point of endearing herself to the masa.
Sey mo, Jojo?