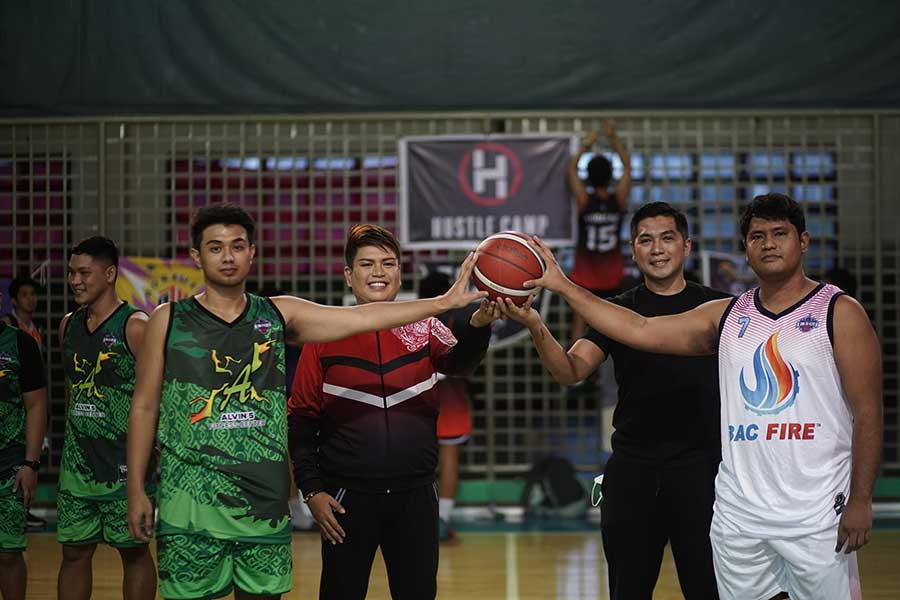 By Leobert Julian A. de la Peña
The Iloilo City Basketball Club (ICBC) annual basketball tournament officially began its second conference of the year held at the Monterosa Subdivision basketball gym, Mandurriao, Iloilo City.
Composed of seven total participating teams, the ICBC second conference is now in its sixth year since kicking off its first-ever season last 2017.
Founded and headed by one of the most renowned basketball players in the City of Love, Mr. Peter Oñate, he established the ICBC basketball tournament aiming for it to become an avenue for non-commercial Ilonggo hoopers where they can enjoy the game that they love.
The program started with the presentation of teams and remarks from Mr. John Jesner Punsaran, the President of Barangay Councilors League of the Philippines Iloilo Chapter on behalf of Cong. Jamjam Baronda.
After the short opening program, a double-header matchup immediately highlighted the first day with Alvin Fitness Center going up against BacFire Industrial Supplies while team Big Roys clashed with the LTC Fruits and Vegetable squad.
Ilonggo hoops enthusiasts and fans were entertained in the very first game as team Alvin's outdueled the BacFire squad, 84-73.
It was Alvin's that immediately put their imprint in the matchup as their efficient post-plays overwhelmed team BacFire in the opening minutes of the game.
BacFire attempted to claw their way back and trimmed the deficit to just single digits led by its quick guards who capitalized on fastbreak opportunities.
However, it was Alvin's who got the last laugh after closing out the last quarter with timely shooting led by Ken Deniega who finished with 23 points.
In the last game of the day, team Big Roys survived a late run from the LTC Fruits & Vegetables, 80-74, to claim their first victory of the season.
Big Roys looked to snowball their way into the game after establishing a 17-point lead but the resilient LTC squad used their speed advantage and erased the double-digit lead late in the second half.
The game suddenly turned into a dogfight as team LTC answered every basket that Big Roys converted but a clutch personal run by John Rey Madulin including the silencer three-pointer with under one minute remaining in the game.
Madulin earned player of the game honors after finishing the see-saw battle with 43 big points.
The ICBC committee would like to thank Motech Iloilo, Grow Forward JP Inc., all the team muses who participated, Merlit Rapiz, Cory Sarmiento, Mr. Dennes Cepeda of Denz Photography, and the Daily Guardian as the official media partner.
"The participating teams, players, and guests who were present in our opening. To the officers and Board of Directors of ICBC, I am enormously grateful for the work that so many of you put into making our opening ceremony a successful one. Madamo gd nga salamat sa inyo tanan," said president Oñate in an exclusive interview with the Daily Guardian.