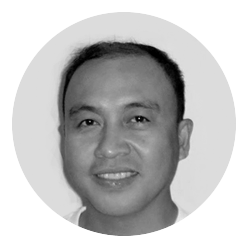 By Alex P. Vidal
"Where have all the soldiers gone, long time passing? Where have all the soldiers gone, long time ago? Where have all the soldiers gone?
Gone to graveyards, every one. Oh, when will they ever learn, oh when will they ever learn?"—PETER, PAUL AND MARY in Where Have All The Flowers Gone
MY friend Patrick, a Fil-Am who lives in Las Vegas, cursed then U.S. President Barrack Obama after his two sons, both corporals in the U.S. Marines, were deployed together to Afghanistan more than 10 years ago.
I remembered Patrick on August 28 after it was reported that some 13 U.S. soldiers were among those killed by suspected ISIS terrorists in a bloody bombing spree in a Kabul hotel and in the checkpoint August 26 while helping facilitate the American citizens' flights out of the Taliban-controlled Afghanistan.
"If  something will happen to my two sons, I'm gonna kill that SOB," my friend Patrick thundered. "I don't want to lose them, but they have no choice."
I understood the sentiments of a worried father, but I reminded Patrick being deployed to war zones for U.S. soldiers was part of the patriotic duties and obligations of American soldiers; the moment they were recruited to serve the country, they were aware they were ready to die.
Aside from the 13 U.S. service members killed, at least 18 were injured in an attack at a checkpoint outside the Kabul airport, where thousands of people were being evacuated.
They were the first U.S. service members killed in action in Afghanistan since February 2020.
At least 60 Afghans were also killed and dozens more injured in the attack. President Biden vowed to take action against the Islamic State in Khorasan, which claims responsibility, and to continue the evacuation at least until the August 31 troop-withdrawal deadline.
Marines often serve in a variety of special capacities, whether protecting the nation's embassies abroad, recruiting the next generation of United States Marines, or even serving the United States Special Operations Command as a MARSOC Raider.
These duties are reportedly earned by Marines who have proven their exceptional ability to fight and win in the primary MILITARY OCCUPATIONAL SPECIALTIES (MOS).
-o0o-
Ready to stand on the frontline of any battle, the Marine Raiders of MARSOC are built up in their Corps ethos, war-fighting philosophy and values and represent the Marine Corps contribution to the United States Special Operations Command (USSOCOM).
Two of the prominent roles within the Marine Raider community reportedly include Critical Skills Operators, who support the full spectrum of special operations on a global scale, and Special Operations Capability Specialists, who provide combat support expertise in intelligence, fire support, communications, EOD, and canine operations.
Meanwhile, Pat's two sons weren't killed during their deployment to Afghanistan. They were able to come home to their respective families and Pat did not anymore hold grudges against Mr. Obama and other presidents after him.
On February 17, 2009, President Obama recommitted to Afghanistan and announced plans to send 17,000 more troops to the war zone.
Mr. Obama reaffirmed campaign statements that Afghanistan was the more important U.S. front against terrorist forces.
He said the United States would stick to a timetable to draw down most combat forces from Iraq by the end of 2011.
As of January 2009 the Pentagon had 37,000 troops in Afghanistan, roughly divided between U.S. and NATO commands.
Reinforcements focused on countering a "resurgent" Taliban and stemming the flow of foreign fighters over the Afghan-Pakistan border in the south.
Speaking on the troop increase, then Secretary of Defense Robert Gates described the original mission in Afghanistan as "too broad" and called for establishing limited goals such as preventing and limiting terrorist safe havens.
-o0o-
On October 7, 2011, then President Obama outlined a plan to withdraw 33,000 troops by the summer of 2012—the surge troops sent in December 2009—including by the end of 2011.
Polls showed a record number of Americans did not support the war, and Mr. Obama faced pressure from lawmakers, particularly Democrats, to sizably reduce U.S. forces in Afghanistan.
After the surge troops leave, an estimated 70,000 U.S. troops were scheduled to stay through at least 2014.
Mr. Obama confirmed that the U.S. was holding preliminary peace talks with the Taliban leadership.
With reconciliation in mind, the UN Security Council days earlier splits a sanctions list between members of al-Qaeda and the Taliban, making it easier to add and remove people and entities.
(The author, who is now based in New York City, used to be the editor of two dailies in Iloilo)