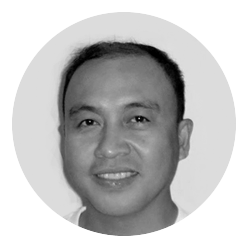 By Alex P. Vidal
"Access to humanitarian assistance and information are all the more important during the Covid-19 pandemic."—Morgan Ortagus
ECSTATIC that the U.S. Senate has finally passed the $1.9 trillion COVID-19 rescue package, several Filipinos who are qualified to receive the largesse from Uncle Sam wished fellow Filipinos, especially their relatives, hit hard financially by the pandemic in the Philippines, are in the United States.
"Sana lahat ng mga Pilipino ay nandito sa Amerika ngayon (I wish all the Filipinos are here in America today)," beamed long-time Woodside resident Lorenzo, who turned 65 on March 6, the day President Joseph Biden's sweeping $1.9 trillion stimulus bill passed a deeply divided Senate, as Democrats pushed through a pandemic aid plan that includes an extraordinary increase in safety net spending in the largest anti-poverty effort in a generation.
"Sa Pilipinas gutom dahil sa pandemic, dito naman at least may stimulus pa tayo at kumikilos talaga ang gobierno ng U.S. para sa mga tao (Unlike in the Philippines hit by poverty amid the pandemic, at least we have stimulus money here because the U.S. government is really doing something for the people)."
Based on the Social Security full retirement age (FRA), Lorenzo, born in Panit-an, Capiz but grew up in Caloocan City, was supposed to retire.
"Huwag na muna (Not at this time yet)," he sighed. "Mag avail muna ako ng stimulus. Hindi naman lahat ng taon may pandemic. Hindi ko na kasalanan kung qualified ako mag avail ng stimulus (I will avail first of the stimulus. The pandemic doesn't occur in all these years, and it's not my fault if I am qualified to avail it)."
-o0o-
At the inception of Social Security in the 1930s, the FRA was 65.
Under legislation enacted in 1983, the FRA is increasing gradually from 65 to 67 over a 22-year period (for those reaching age 62 between 2000 and 2022), according to the Congressional Research Service.
"I'm half excited and half sad because my family (in Zambales) has nothing to get from the (Philippine) government, while here I am receiving Uncle Sam's stimulus money," said Remegio, 57, a civil engineer from Iba, Zambales' capital, who resides in Jersey City, New Jersey.
The stimulus package, which still must pass the House before it heads to Mr. Biden's desk to be signed into law this week, is the first major legislative initiative of his presidency.
The measure sought at once to curtail the coronavirus pandemic, bolster the sluggish economy and protect the neediest people within it. Republicans voted unanimously against it and assailed it as "unnecessary and unaffordable."
"Buti pa tayo meron pero ang mga walang papel hindi talaga makatikim (We're lucky to avail it but not those who have no legal status)," stressed Jefferson, 48, a "professional gambler" from Bataan who resides in Woodhaven, Queens.
Greg, 62, who lost his job in a bar in Manhattan during the lockdown in April 2020, has been receiving a pandemic unemployment insurance both from the federal government and New York state.
"Uuwi sana ako (sa Pasay) nitong Mayo pero huwag na lang muna dahil na extend pala ang unemployment insurance at may darating pang $1,400 na stimulus check," said Greg, who has been a resident of Elmhurst, Queens for 18 years.
-o0o-
New York Times' Emily Cochrane reported that the stimulus would inject vast amounts of federal resources into the economy, including one-time direct payments of up to $1,400 for hundreds of millions of Americans, jobless aid of $300 a week to last through the summer, money for distributing coronavirus vaccines and relief for states, cities, schools and small businesses struggling during the pandemic.
"Beyond the immediate aid, the bill, titled the American Rescue Plan, is estimated to cut poverty by a third this year and would plant the seeds for what Democrats hope will become an income guarantee for children," she explained.
"It would potentially cut child poverty in half, through a generous expansion of tax credits for Americans with children—which Democrats hope to make permanent—increases in subsidies for child care, a broadening of eligibility under the Affordable Care Act, and an expansion of food stamps and rental assistance."
The COVID relief bill includes more than $6 billion in federal funding for the MTA, New York City's mass transportation system.
The struggling transit system has been hit hard by the coronavirus pandemic.
(The author, who is now based in New York City, used to be the editor of two local dailies in Iloilo)