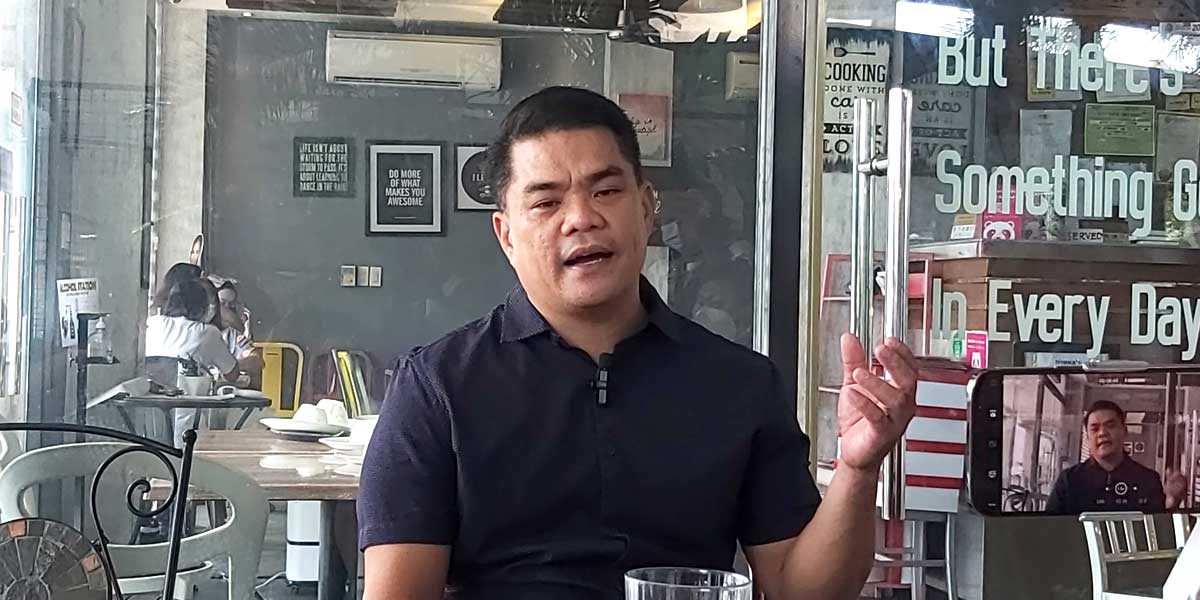 By Dolly Yasa
BACOLOD City – Councilor Al Victor Espino said Sunday that he is leaving Grupo Progreso with a heavy heart after he was reportedly eased out due to trust issues brought about by his closeness to former 3rd district congressman Alfredo Benitez who has announced his plan to run for mayor here in 2022.
Grupo Progreso is a local political party headed by incumbent Mayor Evelio Leonardia. Espino was part of the group in the 2019 polls.
"My politics has always been with Mayor Leonardia since 1998," Espino said.
Espino also did not deny his friendship with Benitez. He said a meeting was called by Grupo Progreso which he believed was primarily to discuss his loyalty to the party
He said he appreciated Mayor Leonardia for telling him to his face "I don't trust you anymore" because Benitez will be his opponent in the 2022 polls.
Espino said he told the mayor "I know where you are coming, I will leave the group."
He said he did not resign because he was "eased out" of the party.
The councilor said he is contemplating to retire from politics.
Espino also said that in fairness to Benitez, the latter has not talked to him about politics, nor did he pressure the councilor to join his (Benitez) group.