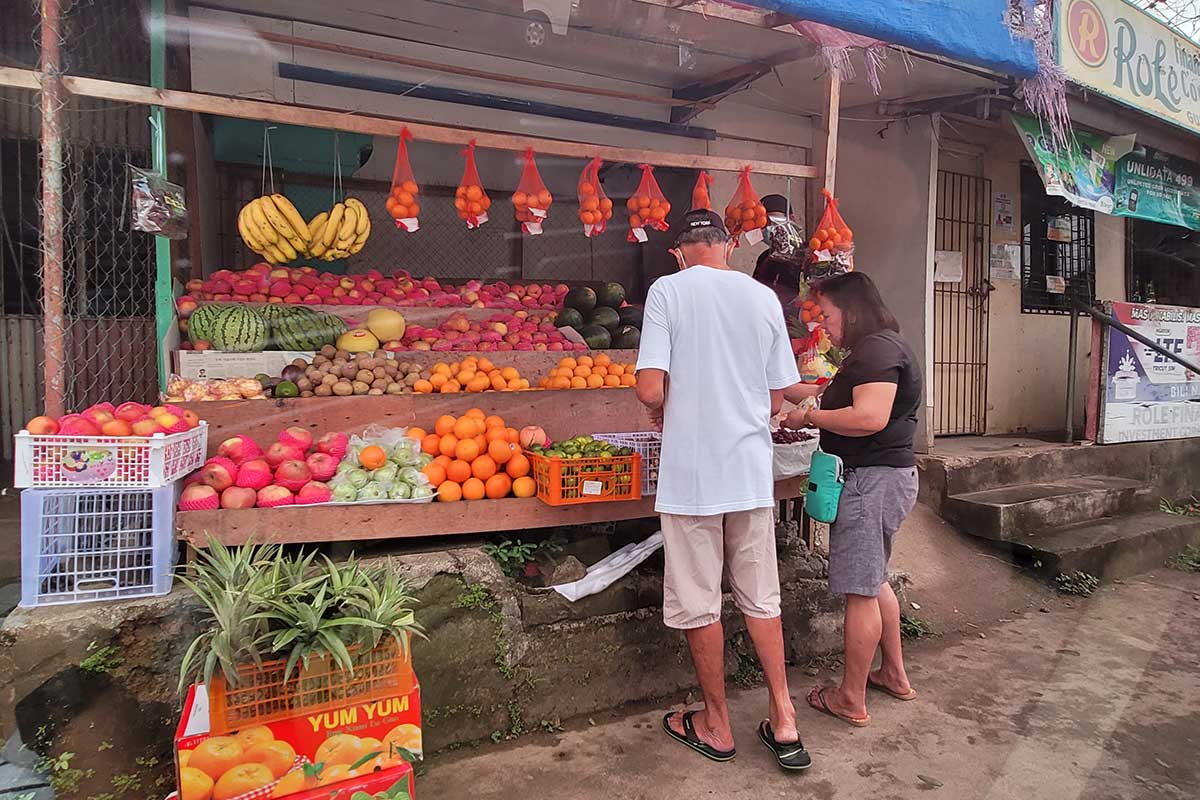 By Joseph B.A. Marzan
2021 was another year of battling the coronavirus disease 2019 (COVID-19) pandemic, but this time with the help of vaccines amid the presence of numerous variants.
For the city and province of Iloilo, it was just as challenging as every other year, with surges and downtrends in the disease, and reported presence of the more-contagious Delta variant, among others.
Iloilo City Mayor Jerry Treñas told Daily Guardian that the challenge brought about by the pandemic's second year in the city was the continuing economic hurdles that also hobbled the city government.
Treñas said that the trust and confidence of the people and the business sector in the city government and the continued pouring of help kept Iloilo City alive.
"Many [businesses] closed, and because of the community quarantines many of the shut down operations [permanently], it [affected] the come of the city, and we had to make sure that we had the available [resources] for what the people need," the mayor said in a phone interview.
Treñas nevertheless highlighted the city's achievements in the closing year, including the completion and further development of facilities in the city.
These include the newly inaugurated Uswag Dialysis Center in East Baluarte, ICARE Center in Calumpang, and developments of another dialysis center in San Isidro, as well as plazas including Plaza Libertad and Jaro Plaza.
"While we were in the pandemic, so far as Iloilo City is concerned, we continued to make sure that all the projects will push through, and next year, we will probably see them come to fruition next year," he said.
For Iloilo Governor Arthur Defensor Jr., COVID-19 remains the biggest challenge to the province, but he also recognized it as the source of many achievements.
"I recognize one of the challenges is to be able to do the things that we have to do even with COVID-19, and we did that. That is why we had been doing well in other areas. We have achievements in the areas of COVID-19. Our work isn't perfect, it was affected because of time and other resources, but I can say that COVID-19 didn't affect much other aspects," Defensor said in his press conference on Wednesday.
Defensor added that he did not consider the pandemic as a hindrance to the Iloilo provincial government and its offices in performing their functions well.
The provincial government had been recognized this year by regional agencies including the Departments of Health, Information and Communications Technology, the Interior and Local Government, and Trade and Industry.
"Success is a point of view. I am very satisfied with the performance [of the provincial government offices]. The [recognitions] are based on success indictors that are already there. You can also see that in the individual recognitions of our provincial government officials," the governor said.
"You can only excel by trying to improve, trying to exceed the present limitations, because there is no way but up," he added.
VISIONS FOR 2022
In 2022, Treñas hopes that the pandemic will ultimately be gone, and that the people elect better leaders in the upcoming 2022 elections.
"We will just keep administering [COVID] booster shots until newer vaccines for [COVID] variants come out so we can be sure that everyone is protected. We will bid out for our remaining projects until the ban period. We are hoping that the [2022] elections will be peaceful for both the city and national governments, and we are hopeful that we can elect good leaders in the national government," Treñas added.
Defensor struck the same tone, hoping that there wouldn't be another COVID surge in 2022 despite previous statements expecting them as restrictions were winded down in past months.
"I hope that COVID-19 will not come back. I hope that in the next six months, this could be gone so we can finally go back to normal. Aside from COVID-19, I have a lot of hopes [for 2022]. If businesses and jobs recover, everything will go back, and we don't want [COVID] to happen to them [again]," the governor said.
ILONGGO REACTIONS TO 2021
Some Ilonggos also shared to Daily Guardian their views on the outgoing year, and their hopes for 2022, which are more centered on the upcoming national and local elections.
For college student and environmental advocate Carmela Adelantar, 2021 was a year of opportunities, citing the rise of community pantries and relief operations for the recent Typhoon Odette.
"There are twists and bliss every year, however, 2021 is a year of filled with opportunities to grow. Experiences may differ, but it always redirect us in a journey of making grief and regrets into profound love to give back. Giving back, such as people who participated in the zero hunger movement of the community pantry and relief operations to Typhoon Odette survivors," Adelantar said.
She hopes that election-related discourse would ease and that people would learn to uphold the "spirit of shared hope".
"For 2022, may a fair and just elections will prevail. Such that, the impending polarization that the upcoming elections will ease and that the spirit of shared hope will be a guiding principle in upholding democracy," she stated.
Political science professor Franklin Robite said 2021 was the "start of recovery" due to the roll-out of COVID vaccines and easing of restrictions.
Robite hopes that the COVID Omicron variant "would not be as deadly or contagious as initially thought", and that Vice President Leni Robredo would be elected in the May 2022 polls.
"[I hope] the vaccine roll out would continue until we reach herd immunity, the virus would just die down, Leni [Robredo] would get elected, Marcos' defeat [or] disqualification would signal their exit from politics, Economic recovery under [Robredo], [and] facts would win over fake news," the professor said.
Teacher Al Jeffrey Gonzales described his 2021 as "a period of introspection and purging", saying that the year was able to give him space to re-think some of the aspects in his life.
"When I wasn't working or running errands, I thought about the life I have led in the last years. The pandemic having emphasized our mortality, the brevity of our lives, and how the government has overlooked our healthcare services, I weighed in which aspects and areas of my life matter most, which ones make me happy, and which ones do not.  I discovered that there were so many things, systemic and personal, in the pre-pandemic period that we have devoted so much of our time and lives to that did not actually matter," he said.
Gonzales said that his hopes are "universal", hoping that his "purging" would help him to start anew in 2022, and for healing for those who have been affected by COVID and Odette.
"I also hope for clarity. 2022 can be a gamechanger for all of us Filipinos since we will see a turnover of leadership after the elections. I hope that it becomes clear to everyone that their choice for who should lead the country affects not only him – the individual, but also the country – the collective, and more so, the marginalized sectors. I hope that in 2022, we get to see the change we have been promised but reneged of repeatedly," Gonzales added.
HIV advocate Tret Sartorio said that 2021 was "her year", having been all bout "experiencing several layers of tremendous growth, both in work and in personal life."
"I'm sure that I'm not the only one who's personal timeline has been disrupted by the pandemic. The moment I decided to focus on personal growth and self-improvement was when I decided to throw self-doubt and fear out of the window. This year I decided to push myself even further to new heights. I was able to accomplish many things that I never thought possible despite countless obstacles," Sartorio said.
She added that she was a "bit scared" for 2022, but her experiences in 2021 have been helping her to be calmer in accepting whatever would come her way in the next year.
"It's crazy how a slight but sudden shift in perspective can do to a person. I will always choose the path where I could help as many people as I can in the ways that I can. At the end of the day, I envision to live in a world where everybody will be living a much better overall quality of life. In the next months to come, I will always remind myself to never settle for less and that I will always stay hungry," she shared.