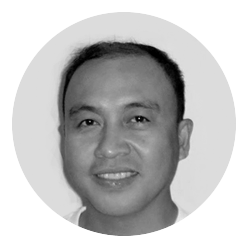 By Alex P. Vidal
"Boxing is the most beautiful thing after women." — Canelo Alvarez
IF Senator Emmanuel "Manny" Pacquiao did not turn professional on January 22, 1995 and was recruited in the Philippine amateur boxing team, would he have been a shoo-in in the 1996 Atlanta Olympics? In the amateur ranks, however, Pacquiao would need to first dispatch SEA Games gold medalist Mansueto "Onyok" Velasco Jr. to earn a berth in the RP Olympic Team.
And he would have to pass through the proverbial eye of the needle in the bone-jarring pre-Olympic qualifiers.
Flashback in 1996: both Pacquaio, 18, and Velasco, 22, weighed 48 kg, a light flyweight.
It was Velasco, now 47, who represented the Philippines in the light flyweight division and won a silver medal after losing to Bulgaria's Daniel Petrov Bojilov, 19-6, in the final.
It was the Philippines' last silver medal until the 2016 Rio Olympics when Hidilyn Diaz won another silver medal for the Philippines. If Pacquaio was the one who clinched Velasco's berth and reached the final round against the slick-punching Bojilov, would Pacquiao, who is taller than Velasco, win the Philippines' first gold in the Olympics? Fate, however, had a different journey: Pacquiao was on his 16th professional fight, disposing of Indonesian Ippo Gala at the
Mandaluyong City Sports Complex on July 27, when the 1996 Atlanta Olympics unfurled from July 19 to August 4.
-o0o-
It took six more Olympics since Velasco's haul before Philippine boxing tasted another silver; in fact two silvers in the just concluded 2020 Tokyo Olympics: Nesthy Petecio's (featherweight, 57 kg women) and Carlo Paalam's (flyweight, 52 kg men).
In the 2012 London Olympics, professional boxers were allowed to box in the Olympics.
Then 32-year-old Pacquiao's chances to fight in the Olympics became impossible as he was already holding a WBO welterweight title he lost to Timothy Bradley Jr. on a controversial 12-round split decision at the MGM Grand in Las Vegas on June 9, 2012.
If Pacquiao did not win any world crown in professional boxing and elected to serve his country by fighting in the Olympics instead of bankrolling hundreds of millions of US dollars as a prizefighter under Top Rank's tutelage, he could still be "qualified" in the 2016 Rio Olympics. Under the rules only pugilists aged 18 to 40 can join the Olympics.
When the 2016 Rio Olympics was held from August 5-21, Pacquiao was only 36.
-o0o-
Even if he wanted to, the eight-time world champion, who will fight
Errol Spence Jr. for the unified WBC and IBF welterweight titles in Las Vegas on August 21, could have been barred from joining the 2020 Tokyo Olympics as he's already 42.
Including the 1996 Atlanta Olympics when Pacquiao had his golden chance to participate and probably bring home the Philippines' first gold medal, he "missed" seven Olympic Games: 2000 Sydney; 2004 Athens; 2008 Beijing; 2012 London; 2016 Rio; and 2020 Tokyo, owing to his rather bigger role and more lucrative exposures in the pro ranks. Win or lose against Spence, Pacquiao, who will turn 45 when the 2024
Paris Olympics blasts off, can never see action in the future Olympic Games.
In the pantheon of boxing greats, Pacquiao stands alone and notches higher. His achievements are already his own version of Olympic Games gold medal.
(The author, who is now based in New York City, used to be the editor of two dailies in Iloilo)