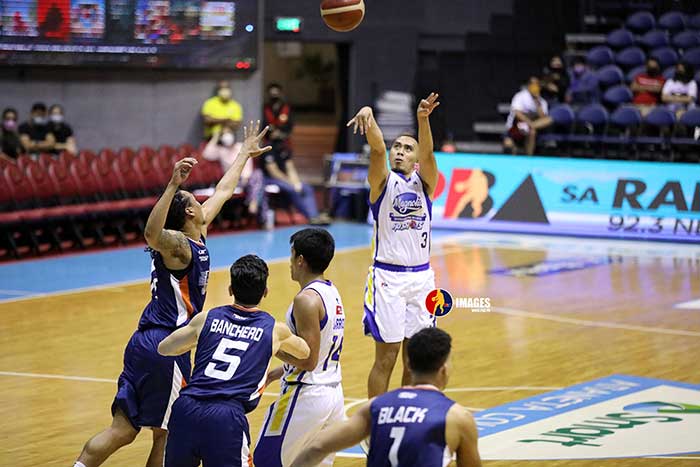 By Leobert Julian A. de la Peña
The Magnolia Hotshots just showed a preview of their true playoff form after rallying from 16-point down to beat the Meralco Bolts, 88-85, and secured a twice-to-beat advantage in the upcoming PBA Governor's Cup quarterfinals.
Out to prove who's the best team in the league, the no. 2 seeded Meralco squad immediately went to work against the no. 1 team in the league to put themselves ahead by 14 points after the first canto.
Chris Banchero and Tony Bishop provided the early scoring punches for head coach Norman Black while later on got reinforcements from Chris Newsome and Allein Maliksi who just shot the ball well against Magnolia's defensive schemes.
However, head coach Chito Victolero made quick adjustments in the third quarter and involved his locals more when their import Mike Harris faced tons of double teams at the post whenever he received the leather.
Paul Lee and Mark Barroca then did damage and started the Hotshots comeback that saw Meralco's 16-point lead vanish in just 10 minutes of play.
An Adrian Wong hail-mary triple capped off Magnolia's resilient 32-19 third-quarter run and helped the Hotshots gain the lead entering the fourth quarter, 68-66.
Magnolia then went back to Harris in the fourth quarter who just dominated the shaded area on his way to another monster performance with 30 points and 22 rebounds.
All of a sudden, it was Magnolia who was in total control of the game and extended their lead to as much as seven points.
Maliksi and Banchero attempted to inch Meralco closer after cutting Magnolia's lead to just one, 86-85, but Harris was quick to answer with a strong driving layup in the left block.
Meralco had the chance to force overtime but Maliksi fumbled the equalizer that he attempted at the top of the key.
Magnolia is still the no.1 team with an 8-1 win-loss record while Meralco dropped to seven wins and three losses.