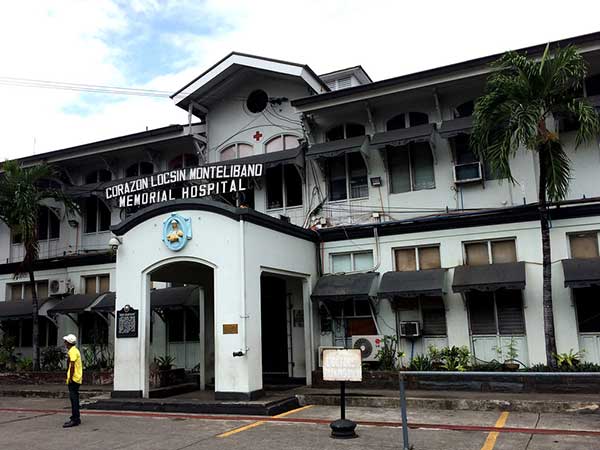 By Dolly Yasa
BACOLOD City – Hospital beds intended for COVID-19 patients at the Corazon Locsin Montelibano Memorial Regional Hospital (CLMMRH) are all occupied.
CLMMRH issued an advisory last weekend that its COVID-19 isolation beds have already reached maximum capacity.
"As much as we want to cater all COVID-19 patients who are moderate to critical case, the hospital is adamant due to the various constraints, such as availability of manpower and beds," the hospital management said.
The advisory further said that for patient transfers from other local government units and other referring hospitals, the CLMMRH management strongly advises the public to call the COVID-19 hotlines – (034) 7031350, 09171007093, or 7017865 – to ensure availability of beds prior to patient transport, to avoid patient traffic at the Emergency Room.
"Although the situation is fluid, there is a slow turnover of ED isolation beds due to the processing of RT-PCR swabs at the molecular laboratory and there is an increasing number of walk-in patients, although the hospital strives to ensure that the operations at the emergency room is managed as efficient as possible," the advisory also said.
The hospital management said it strongly recommends those concerned to consider other hospitals for patient evaluation and management for the time being.
Meanwhile, the Riverside Medical Center Inc. also in Bacolod City also announced on Sept. 11 that it will no longer accept patients for admission of OB (Obstetrician and Gynecologist) pre-term and critical cases, as well as pediatric critical cases, due to lack of available personnel.
"We assure the public that the Dr. Pablo O. Torre Memorial Hospital is working hard to rectify the situation," the RMCI said in its advisory.
The Valladolid District Hospital COVID-19 allocated beds are now 100 percent occupied, while 80 percent of the 80 beds for COVID-19 patients at the Cadiz District Hospital are also occupied, Provincial Administrator Rayfrando Diaz announced earlier.
Governor Eugenio Jose Lacson said that the construction of Cadiz District Hospital annex building, which can accommodate 70 more beds, is being hastened.
The rise in active COVID-19 cases in Negros Occidental to 1,645 as of Sept. 11 compared to 600 two weeks ago is being blamed on the local transmission of highly infectious Delta variant.
As of September 12, 2021 Negros Occidental has 117 new COVID-19 cases.