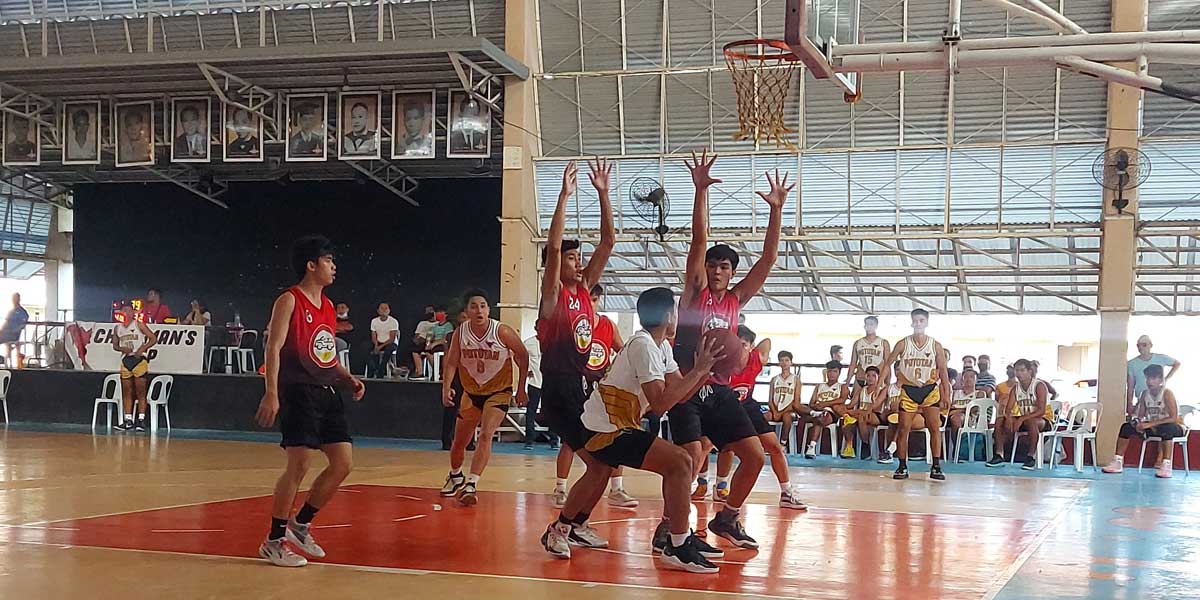 By Leobert Julian A. de la Peña
Team Hoopers from the Municipality of Dingle and the stacked Elite Lab squad took down their respective foes during the Thursday schedule of the 2022 Chairman's Cup basketball men's 21-under category.
The Dingle Hoopers survived the hungry Emman Monfort Basketball (EMB) team, 73-67, to improve their record to two wins and one loss in Group B of the category.
Eager to finally enter the winning column of the Chairman's Cup, the EMB squad played with determination and great ball movement in the first half and even took the lead in the opening canto.
However, the Hoopers were quick to adjust and relied on their hustle plays and quickness to outrun the EMB team which eventually helped them regain the lead.
John Rovic Suarez was effective in exposing the EMB defense with his relentless drives that helped him clinch his second-straight Toyota best player of the game with 23 huge points.
EMB countered with their own run in the fourth and tied the ball game at 63 but the Hoopers team sank timely baskets and put the exclamation point with a get-away layup in the dying seconds.
Meanwhile, coach John Guanco and his Elite Lab overpowered team Pototan, 83-54, and grabbed their first-ever win of the prestigious tournament.
There was nothing Pototan could do when the Elite Lab played their signature lockdown defense while also sharing the ball off crisp passes on the other end of the floor.
Every time Pototan went into their offensive schemes that mostly started from the top of the key and a screen, Elite Lab was quick to counter with their fast switching that rewarded them with several stops in the key stretches of the game.
Irele Galas continued his stellar performance from the JB ABL, Mayor's Cup, to the Chairman's Cup and won Toyota best player of the game honors with 16 points.
The 2022 Chairman's Cup is organized by the Samahang Basketbol ng Pilipinas (SBP) & Toyota Iloilo, brought by Juanito T. Uy and Fanny L. Uy in cooperation with Iloilo City government.