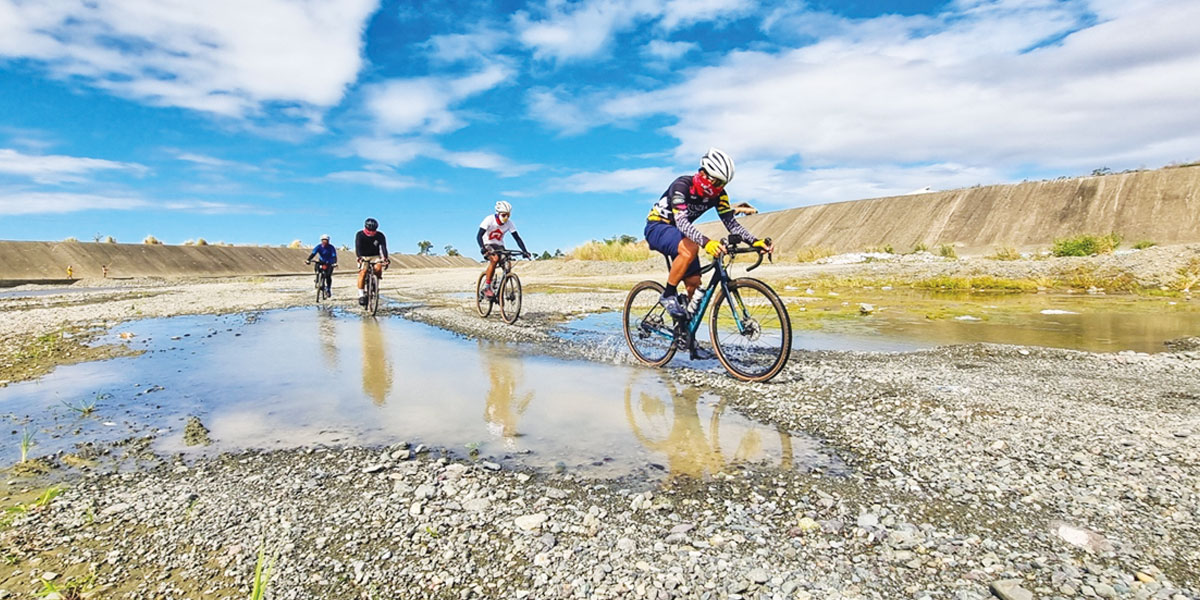 The Union Cycliste Internationale (UCI) is set to hold its inaugural sanctioned gravel world championships series, with the first event to take place in Bongabon, Nueva Ecija in the Philippines on April 03, 2022.
The Trek UCI Gravel World Series will serve as its alternative off-road version for the premier UCI Gran Fondo World Series and World Championships, and the winners will be awarded with the coveted UCI rainbow jersey.
The Switzerland-based governing body for sports cycling, which also oversees international competitive cycling events, announced in a press release in September last year that it will "organize—in collaboration with events organizer Golazo [Sports]—a UCI Gravel World Series consisting of events enabling athletes to qualify for the Trek UCI Gravel World Championships."
With more than 15 events serving as qualifiers, the races are anticipated to be "mass participation events," as Gravel continues to be a booming discipline around the world, combining elements of road and mountain bike, and takes place mainly on unsealed roads such as gravel, forest tracks, farm roads, and cobbles.
On the Trek UCI Gravel World Series' first iteration's criteria for participation, Erwin Vervecken, the off-road and gravel manager for Belgium-based sports marketing agency Golazo Sports, told American cycling magazine VeloNews that whereas the Gran Fondo focuses on masters and cyclotourists, the Trek UCI Gravel World Series is more geared towards non-professionals. "In gravel, elite riders of the top level, riders from the WorldTour, from UCI teams, can participate, can qualify and do world championships. We expect the top riders."
In order to qualify for the 2022 Trek UCI Gravel World Series, participants must finish in the top 25% group per gender and age group, with each age group ranging five years between 19 and 79. Riders with no license, holds amateur and masters license, cycling for all license, and elite license. The equipment and course regulations of Gran Fondo will apply to Gravel World.
While the final list of locations are yet to be revealed, races will be held in select event venues in North America, Europe, Australia, and Asia.
The Trek UCI Gravel World Series Philippines event will include an 85km (qualifier distance for 19 to 49) and 62km course (qualifier distance for 50 and above)—the majority of the race is flat and fast. Starting in Vega Grande, located north of Bongabon, the 85km course is a mix of flat gravel roads along the river, forest roads, and dirt roads. The shorter, 62km course includes a shortcut to the same finishing point of the 85km course.
The first race of the Trek UCI Gravel World Series will coincide with Bongabon's festive season, which includes the Sibuyas Festival, held every 10th of April. The celebration is a form of thanksgiving for a bountiful onion harvest. Perfect in the summer, tourists can also enjoy the Falls Deepsap waterfall at Barangay Labi and a visit to Mount Labi Peak.
Bongabon Mayor Allan Xystus A. Gamilla is honored that the municipality will be part of the upcoming UPCI Gravel Series in the Philippines. "Bongabon, being an emerging destination for cycling tourism and outdoor recreation, offers breathtaking sceneries with the most wonderful views of the Philippines' untapped countryside. It's also a great place with exciting backroads, trails, and routes that every adventure seeker would be thrilled to experience. Perfect in the summer, tourists can also enjoy the refreshing rivers and the cool weather at Mount Labi. It is also the home of the Bongabon Bike Park in Ariendo, an Enduro and Downhill MTB destination for the gravity riders."
As the first Trek UCI Gravel World Series inch closer, organizers hope that its inclusiveness and scale will inspire "any rider who wants a shot at the rainbow stripes."