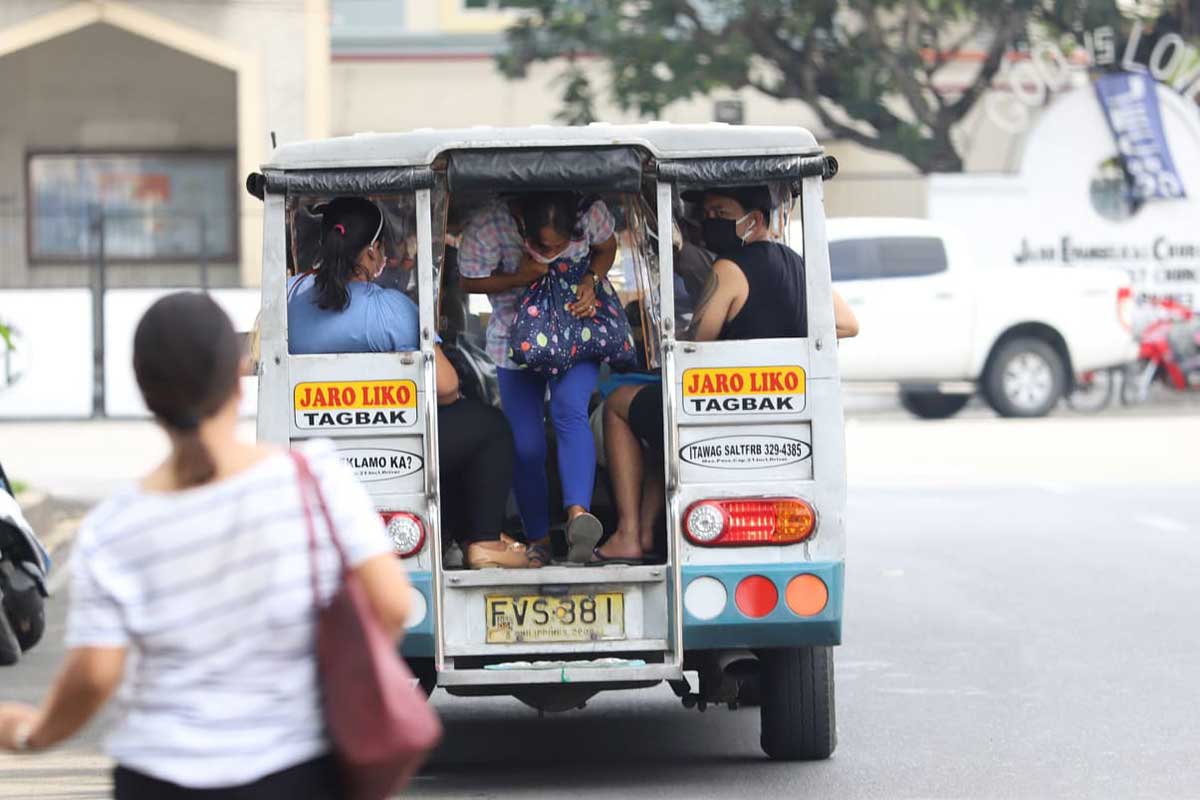 By Joseph B.A. Marzan
A regional transport cooperative on Monday confirmed that it had petitioned the Land Transportation Franchising and Regulatory Board (LTFRB) to increase the minimum fare in public utility jeepneys (PUJ) to P15.
Western Visayas Transport Cooperative (WVTC) chairperson Raymundo "Boyet" Parcon told Daily Guardian that they are seeking to add P6 to the existing P9 minimum fare due to the rising prices of fuel and other commodities.
Other jeepney drivers and operators have already been charging a minimum of P10 in response to the oil price crunch.
Parcon said he had been speaking to transport groups within the region, including Iloilo province, Antique, and Guimaras.
"We have been planning to file this [hike petition] since last year, because every week we have been seeing diesel prices going up. We wanted to file this on the first week of February but [it was canceled because] the government promised [fuel] subsidies, but these only [started coming] in last March, and until this June we're still waiting on that," Parcon said in a phone interview.
"Drivers in 2021 earned only as high as P800 to P900. Currently, drivers can get up to P1,700, but the P700 to P800 that they could take home just goes to additional fuel costs. In Antique, diesel shoots up to P87 [per liter]," he added.
He also called on the Department of Energy (DOE) to look into stopping impending fuel price hikes.
"[Prices of] goods are set to go up not just here in Iloilo City, but also in Iloilo province, that is why we cannot sustain any longer. We are calling on the DOE on how they can help us, so that they may be able to stop the rise in diesel prices, and maybe even suspend the excise tax, anything to keep the prices low," he said.
He added that the petition was also a call to President-elect Ferdinand Marcos Jr. to help their ailing sector.
As to jeepney drivers quitting to pursue other means of living, Parcon said that this had already been the case since the start of the pandemic, but some have returned to driving PUJs.
He, however, sees the trend to rise again if the implementation of the Land Transportation Public Route Plan (LPTRP) aggravates the losses of drivers.
"In the past few months of the pandemic, drivers 'shifted' to trisikads which don't need fuel, others entered the private sector, and some became construction workers. The remaining drivers we have now are a smaller percentage," he stated.
"Our old drivers are slowly now coming back to the roads. But once the LPTRP goes into effect, when we lose drivers, we will also be short on units to cater passengers. Right now, affected drivers whose bosses are under the WVTC will be hired when we have new modernized jeepney units under contract with a monthly salary," he added.
The Iloilo City Loop Alliance of Jeepney Operators and Drivers Association (ICLAJODA), which Parcon also chairs, supported a fare hike earlier this year which was shot down by the Department of Transportation.