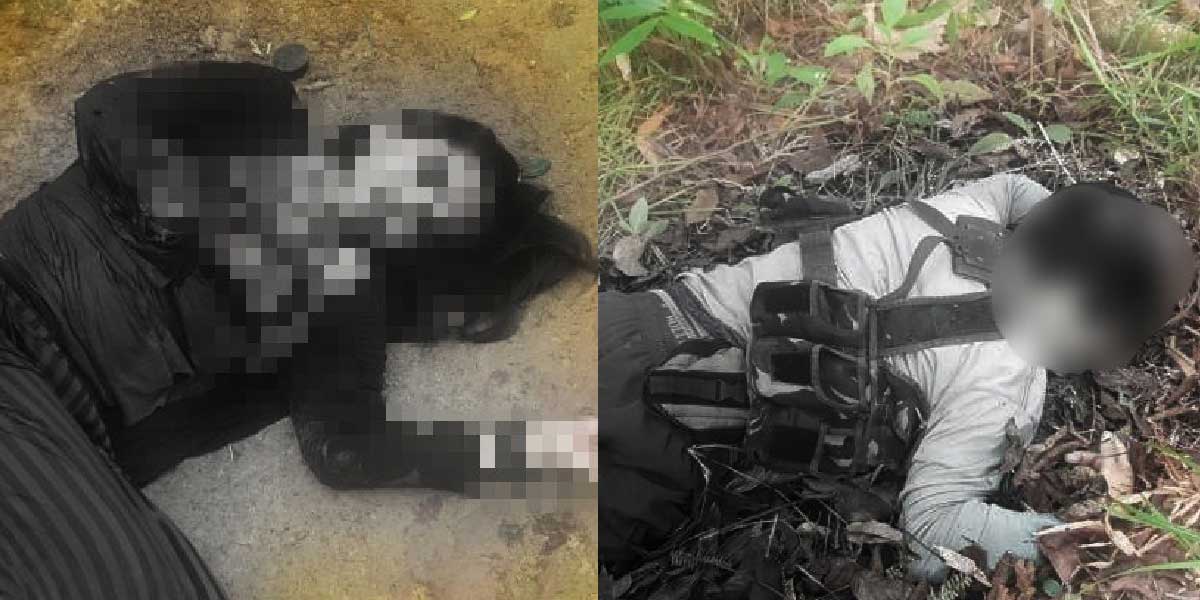 By Glazyl Y. Masculino
BACOLOD City – The Army's 79th Infantry Battalion (IB) has identified one of the two individuals believed to be members of the New People's Army (NPA) who were killed in a clash at Barangay Kapitan Ramon, Silay City, Negros Occidental last Friday.
According to the Army, Kerima Lorena Tariman-Acosta of Legaspi, Albay, was a high-ranking female party cadre, while the other slain rebel was identified as a certain "Pabling."
Major Cenon Pancito III, spokesperson of 3rd Infantry Division (ID), identified Tariman-Acosta as a leader of the Northern Negros Front (NNF)- Komiteng Rehiyon-Negros Cebu Bohol Siquijor (KR-NCBS), who was found abandoned in a house and severely wounded.
Pancito said that Tariman-Acosta came to Negros with the mindset of reviving the influence of the NNF after having categorized by no less than their own leadership as dismantled for failing to meet party standards.
The Friday firefight ensued while the military troopers responded to reports of alleged NPA sightings in the said village.
The Army is saddened by the death of the two in as as much as they are also mourning on the sacrifice of one of one of their soldiers, Private First Class Christopher Alada of Badiangan, Iloilo, whose remains were already brought to his hometown over the weekend.
"Kerima Tariman and 'Pabling' no matter who they are on their personal capacity, are enemies of the state. They are notorious terrorists operating in Northern Negros, responsible for the series of extortion and intimidation activities. Latest of which is the burning of construction equipment in Silay City, and E.B. Magalona town in April this year," Pancito said.
Pancito said the Army's success is actually the victory of every Negrense whose desire is to end the local armed conflict in the whole island.
"With this, we vow to continue our efforts as our way also of honoring the sacrifice of our comrade, who even in his young age has made significant efforts for Negros to achieve that genuine and lasting peace," he added.
For his part, Lieutenant Colonel J-jay Javines, 79th IB commander, expressed his grief for lives being sacrificed amid the fighting.
Nonetheless, this incident should serve as a forewarning for those who are lured and tempted to join the NPA terrorist group," Javines said in a statement.
Meanwhile, four suspected members of the Lokal Guerilla Unit (LGU), South Eastern Front (SEF) of the NPA, were arrested by the Army's 11th Infantry and local police at Sitio Tamlang, Barangay Talalak, Sta. Catalina, Negros Oriental on August 18.
This, after the troopers conducted a strike operation in response to reports on the alleged presence of armed men in the area.
Two of them have a warrant of arrest for a murder case, according to the Army.
Confiscated from their possession were two M14 rifles, an M16 rifle, a shotgun, three magazines of M14, assorted ammunitions of M16 and shotgun, two handcuffs, six disposable syringes, assorted flash drives, map of Negros Oriental, assorted medicines, and subversive documents.
Lieutenant Colonel Roderick Salayo, 11th IB commander, in a statement, said there will be more surrenders and apprehensions in the coming days as they intensify their combat operations against the NPAs in the area.
"We will be relentless in pursuing the communist-terrorists not only to capture but also to force them to surrender," he added.
For his part, Brigadier General Leonardo Peña, 302nd Infantry Brigade
(IBde) commander, lauded such accomplishment, and attributed the successful operation to the vigilance and cooperation of the community.