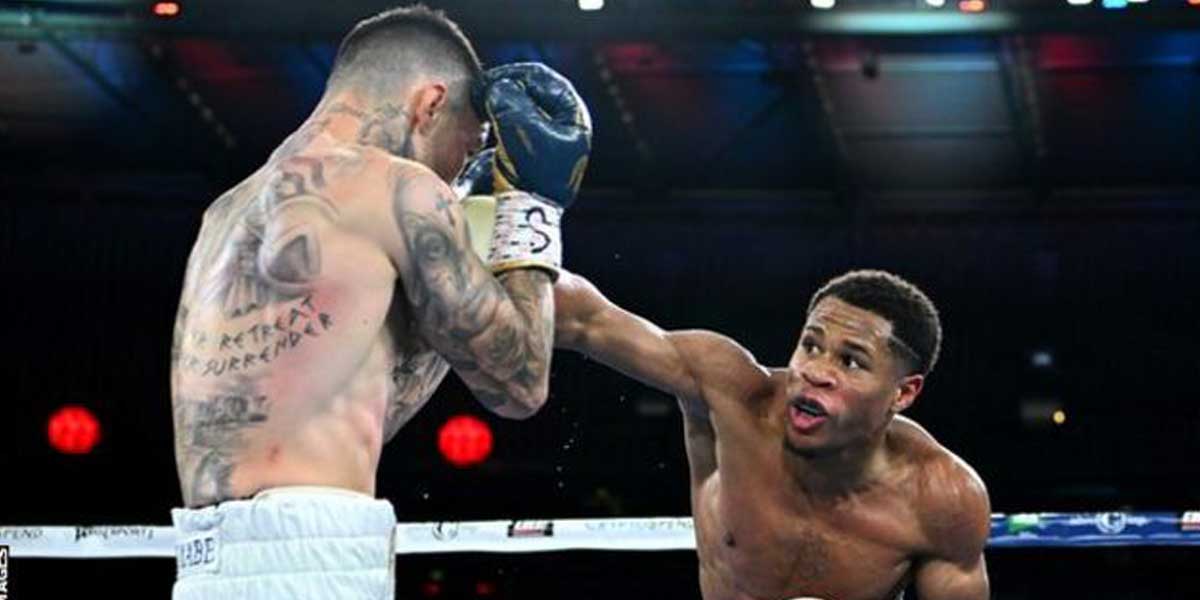 By Leobert Julian A. de la Peña
American boxing superstar Devin Haney only needed one title shot to prove he belonged with the elite list of boxers.
After several months of foe seeking, engaging in word wars with different lightweight champions to earn his much-needed opportunity, the 23-year-old WBC lightweight champion caught the attention of reigning lineal lightweight champion George Kambosos Jr. who pulled off a major upset on Teofimo Lopez several months ago.
Haney was quick to cement his name as one of the top pound-for-pound boxing champions after out-boxing Kambosos Jr. for 12 rounds to become the undisputed WBC, WBA, IBF, and WBO lightweight champion of the world during their highly-anticipated showdown last June 5, 2022.
It was a box office hitting masterclass for Haney after putting Kambosos Jr. through the grinder for the whole 12 rounds and earned a unanimous decision victory in front of a hostile Marvel Stadium, Australia crowd who cheered loudly for their boxing icon.
From the get-go, Haney buckled to work and displayed his flawless jab game that penetrated Kambosos Jr.'s guard at will.
Kambosos Jr. had his moments during the fight and connected on his signature big right hands but Haney's two-jab counter was always ready to land and negated the Australian's offensive sets.
During the start of the sixth round, Haney began to land his three-punch combinations that wobbled Kambosos Jr. several times and would always cut the distance to avoid getting countered with that big right hand.
Aside from his technical offensive approach showcase, Haney also flaunted his tremendous defensive game that involved mostly his fluid head movements and in-and-out timings.
Haney's slick movement in the ring caused Kambosos Jr. to miss a lot of power shots and wasn't able to capitalize every time he pinned him on the ropes.
The match's final punch statistical report also showed the wide margin of difference as Haney connected 147 out of his 588 thrown while Kambosos Jr. only landed 100 out of his 417 thrown. "This is a dream come true. I was going through it without my dad being here. This was a big moment for both of us. We both dreamed of it. When we started out, we said we wanted to be the best. It would have hurt me to accomplish this without him. I'm so thankful. Alhamdulillah, Dad, I'm so thankful," said Haney.