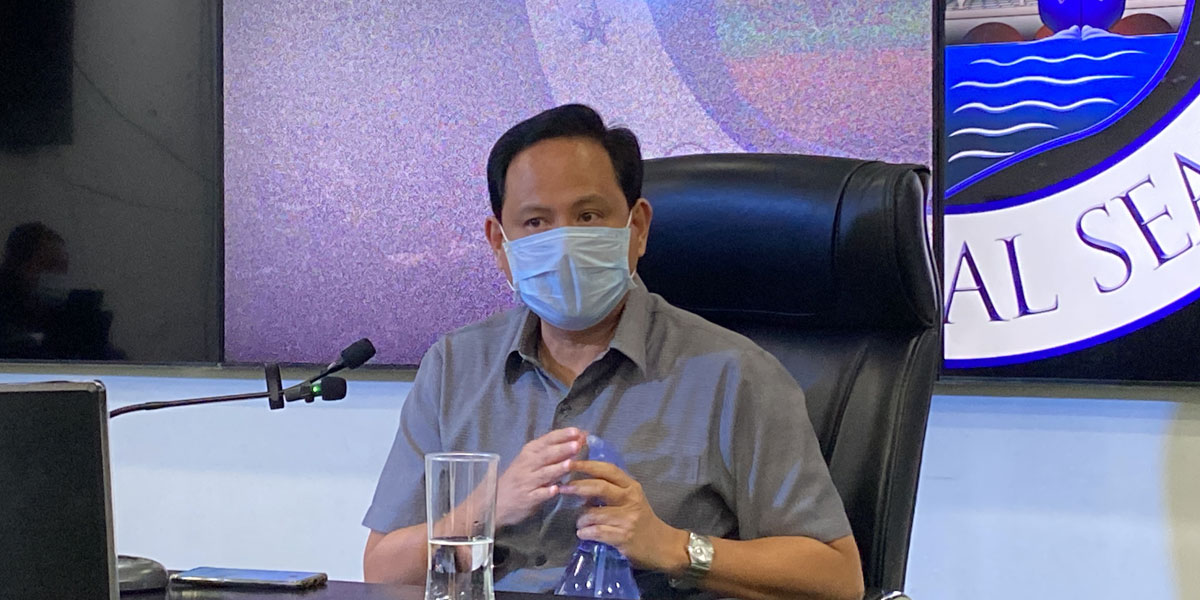 By Joseph B.A. Marzan
Iloilo Governor Arthur Defensor Jr. on Thursday said that he expects the province to be placed under Alert Level 2 in March 2022 and even mulled a possible appeal if the current Alert Level 3 is retained.
In his regular press conference, Defensor said coronavirus disease 2019 (COVID-19) cases in the province were "visibly declining".
But the governor has not yet received hints from the national government as to which alert level status it will be placed after Feb 28.
He nevertheless said that given the current COVID trends in the province, an Alert Level 2 status would have to be expected.
"When you look at our numbers, our Average Daily Attack and Health Care Utilization, it's reasonable to expect Alert Level 2," the governor said in his press conference.
But if the national government decides to retain the province's current Alert Level 3 status, the provincial government may appeal for a downgrade.
"Chances are we will appeal [if we remain under Level 3]. We have to go back to our numbers. Our health care utilization rate, our average daily attack rate, and our two-week growth rate," Defensor added.
The province's Health Care Utilization Rate, which refers to the percentage rate of use of COVID-dedicated hospital resources, is at 41.33 percent as of Feb. 20, according to the Department of Health-Western Visayas (DOH-WV).
The DOH-WV's data also showed a negative two-week growth rate of 56 percent, having fewer new cases confirmed within Feb. 4 to 17.
As to the Average Daily Attack Rate, the province has only had 5.40 new cases per 100,000 people within the same period as the growth rate.
The governor also mulled scrapping the liquor ban in the province should the Alert Level go down, with a transition plan in place.
"We are looking at it [scrapping the province-wide liquor ban]. But we prefer to change protocols during the transition, because it is a matter of five days of one week. We have to wait for a transition," he explained.
He also expressed openness to the proposal to get rid of plastic barriers between consumers in food establishments.
"I have heard about it [removing requirement of plastic barriers]. Plastic barriers in the restaurants, are not [that effective in preventing COVID-19], but I'm not sure of that. But if the [Department of Health], then it would be better. Anything that separates people can prevent [COVID] transmission. If they have reason and have an issuance, then we can do that," the governor said.
Iloilo Provincial Health Office (IPHO) data as of Feb. 23 indicated that there have been a total of 43,994 cases in the province (5,839 active cases, 36,986 recoveries, and 1,212 deaths).