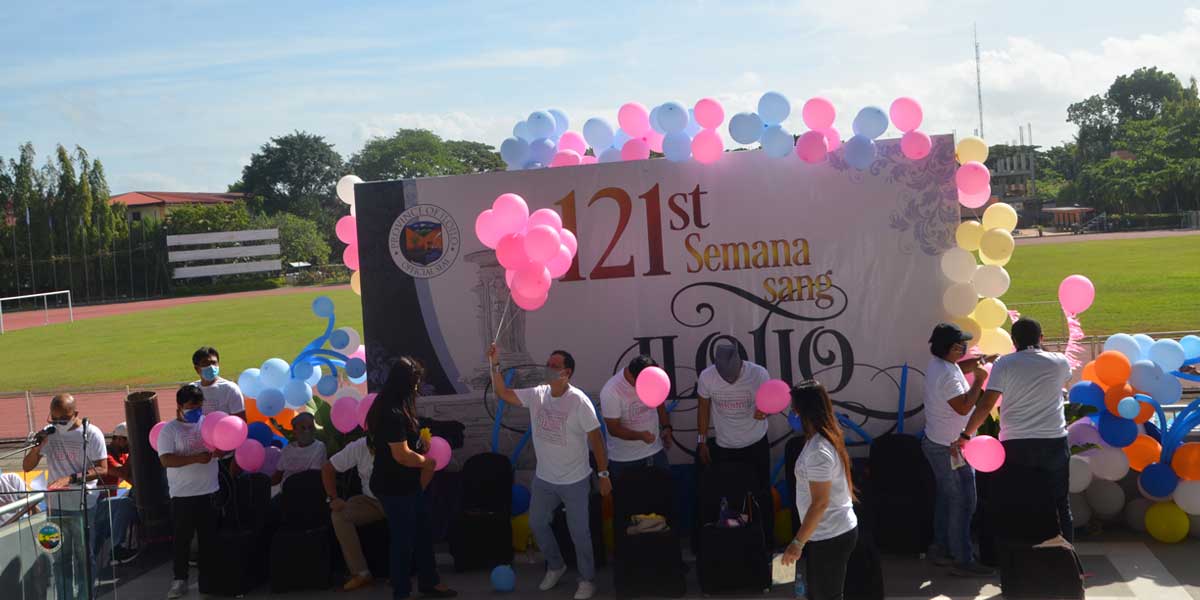 By Joseph B.A. Marzan
Iloilo Governor Arthur Defensor Jr. on Monday thanked provincial government employees, especially the medical frontliners, for their efforts against the coronavirus disease 2019 (COVID-19) during the opening of the 121st Semana sang Iloilo (Iloilo Week).
The celebrations opened with the fun walk and street dance festivities along the Diversion Road in Mandurriao, Iloilo City and culminated at the Iloilo Sports Complex in La Paz district.
This was followed by the opening program, which was attended by up to 2,000 employees of the provincial government, including those from hospitals under the provincial government across the province and the provincial motor pool in Sta. Barbara town.
Defensor said the week-long celebration also celebrates the hard-working men and women of the provincial government, especially the medical frontliners.
"This is not just a celebration of the Semana sang Iloilo, this is a new beginning for us as we start the gradual opening of our economy and go back to our normal activities. [The] COVID-19 pandemic has prevented us from celebrating the province's foundation anniversary and other equally important activities (sic)," he added.
With the theme of "Overcoming Challenges, Braving Possibilities," the governor also stressed during the opening program, "Let us celebrate this 121st Semana sang Iloilo with renewed strength and vigor to face the challenges of the new normal."
This was followed by a ceremonial flag raising at the provincial capitol grounds, which was also attended by Defensor, Vice Governor Christine Garin, Board Members Rolly Distura, Jason Gonzales, and Matt Palabrica, and Provincial Administrator Dennis Ventilacion.
The 'Semana sang Iloilo' commemorates the establishment of the civil government of the province on April 11, 1901.
Various activities will be held by various provincial government offices during the week-long celebration, together with some national government offices and private entity partners, until  next Monday, April 11.