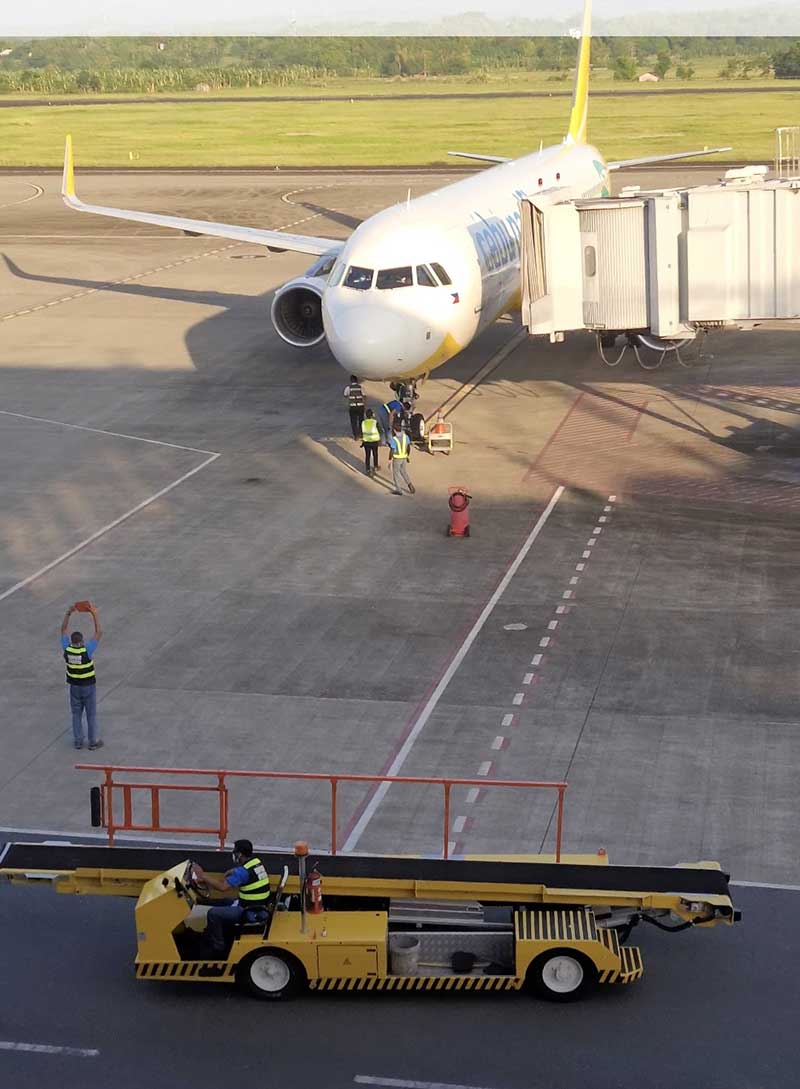 By John Noel E. Herrera
The threat of a monkeypox outbreak kept Iloilo Governor Arthur Defensor Jr. hesitant on the possibility of resuming international flights to and from the Iloilo Airport.
"Dali lang. Nagapanilag anay kami kay may bag-o nga development – monkeypox," Defensor said when asked about the resumption of international flights during a press conference on Thursday, Aug 11, 2022.
(We have to wait because of the development of monkeypox.)
The Iloilo Airport in Cabatuan town used to cater to direct flights to Hong Kong and Singapore, but Defensor asked the Civil Aviation Authority of the Philippines (CAAP) to suspend international flights when the coronavirus disease 2019 (COVID-19) pandemic erupted in March 2020.
The suspension remains in place for over two years now.
According to Defensor, he wanted to make sure that there is already a protocol set for monkeypox outbreak before agreeing to reopening the airport to international flights.
Defensor also added that he would like to observe first the protocols done in other airports to know the necessary measures needed for the resumption of flights.
The Iloilo Provincial Government also needs to consult first with different national government agencies such as the Department of Health (DOH), Department of Tourism (DOT), Overseas Workers Welfare Administration (OWWA), and Bureau of Quarantine.
In June 2022, the governor expressed the possibility of the resumption of international flights as COVID-19 cases decreased, but the threat of Monkeypox outbreak now stalls the resumption of international flights at Iloilo Airport.
According to WHO, monkeypox is a viral zoonosis (a virus transmitted to humans from animals) with symptoms similar to those seen in smallpox patients, although it is clinically less severe.
In July 2022, the Department of Health (DOH) reported the country's first case of the monkeypox virus, detected in a 31-year-old citizen who returned from abroad. DOH later on declared the patient fully recovered.
The DOH also said that the department is confident that its surveillance team would be able to detect all the monkeypox cases that would enter the country.