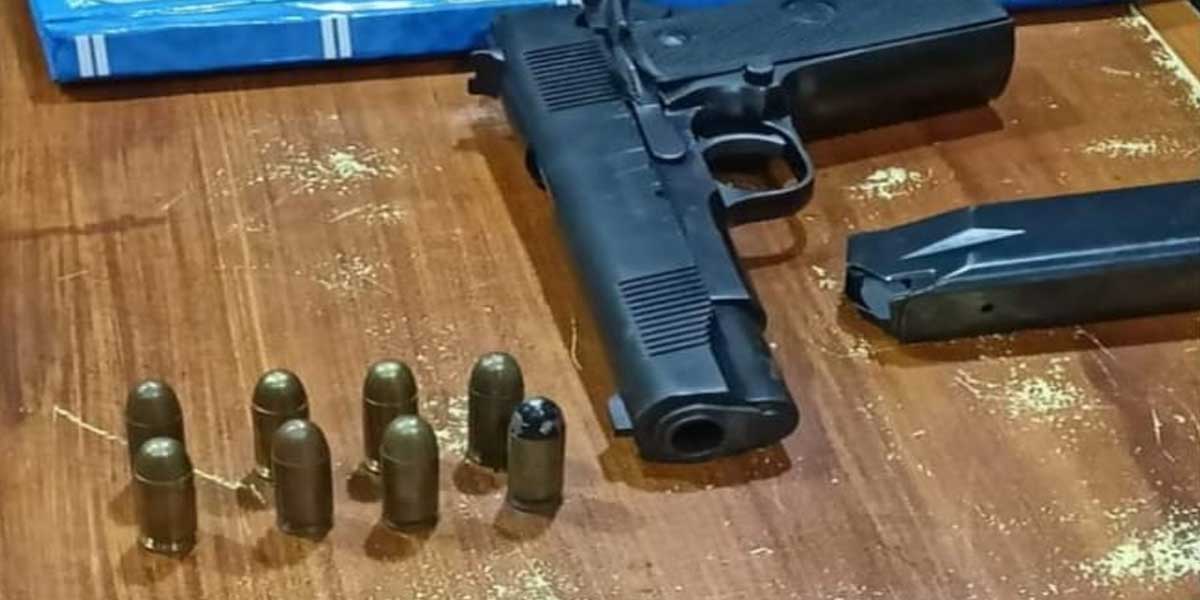 By Jennifer P. Rendon
A watering hole customer was arrested after a firearm was seized from his possession.
John Dave Maprangala, 30, was arrested during a saturation drive at Barangay Calumpang, Molo, Iloilo City where he also resides.
Members of the Iloilo City Police Station 4 were conducting Oplan Sita/Kap-Kap late evening of July 16, 2022 when they caught the suspect in possession of a caliber .45 pistol loaded with 8 ammunition.
Reports said the suspect reasoned out that he is a member of a force multiplier group.
But the police claimed they were not familiar of the group that the suspect claimed to be a member of.
On top of that, authorities stressed that being a member of a force multiplier group doesn't give anyone a pass to carry a firearm without appropriate licenses that goes with it.
Maprangala is now detained and will be charged for violation of Republic Act 10591 (Comprehensive Firearms and Ammunition Regulation Act).