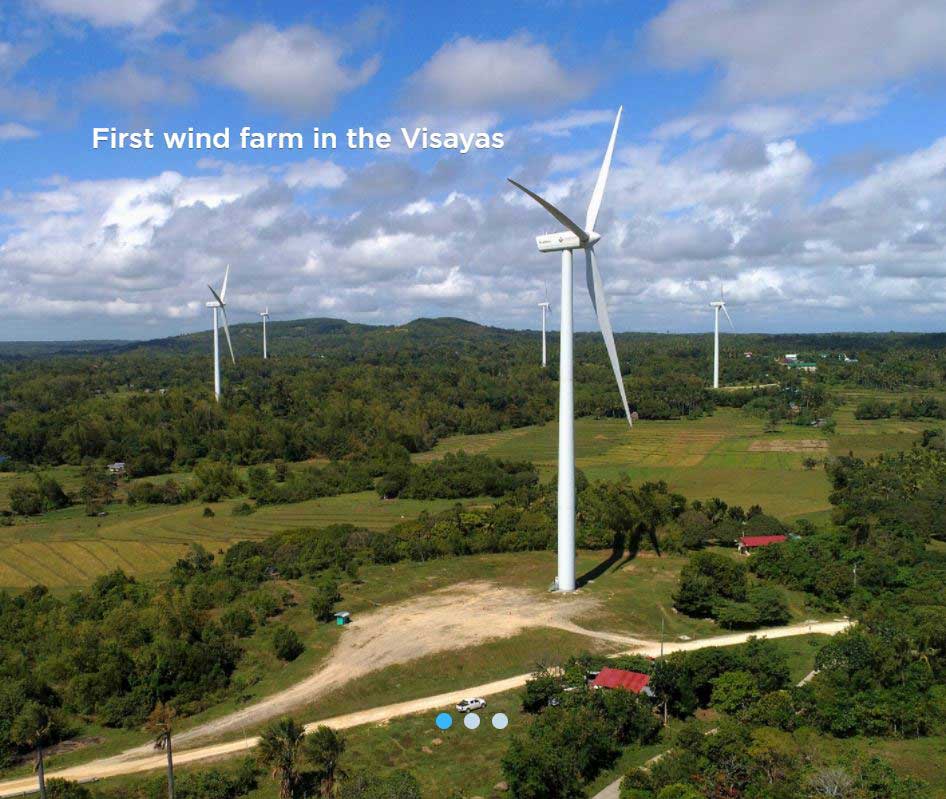 The Department of Environment and Natural Resources (DENR) 6 in collaboration with the AC Energy is encouraging the public to participate and involve themselves in supporting the mandate of the department to protect and conserve the natural resources in their community and the region.
Through its Provincial ENR Office in Guimaras, the DENR assisted AC Energy in establishing its 27-hectares arboretum project where almost 6,000 trees have been planted.
At the present, the plantation has attained a 100% survival rate, based on sampling conducted. The validation also highlighted the good quality of the plantation and its potential to enrich the biodiversity in the area.
The wind farm is also a collaborative project with the local community of Tanglad, Sibunag, Guimaras with the AC Energy, which supports DENR's flagship reforestation program –the Enhance National Greening Program (ENGP).
Named Guimaras Wind Farm, the plantation is developed as the "learning forest" for the public to interact in a natural space with different flora and fauna. This will also help young and old alike to have a better understanding of the importance of nature and become pro-active stewards of the environment.
"This wind farm will not only help thousands of households with their electricity but will also boost the eco-tourism in the area. But that will be limited yet due to this pandemic. However, let us all keep in mind that we still need to protect it and sustain our environment," DENR 6 Regional Executive Director Livino B. Duran said.
ENGP is one of the ten priority programs of DENR Secretary Roy A. Cimatu.
The program aims to reduce poverty especially in the hinterlands, to implement sustainable management of natural resources through resource conservation, protection, and productivity enhancement, and to provide food, goods and services such as timber, fiber, non-timber forest products, aesthetic values, air enhancement values, water regulation values, and mitigate climate change by expanding forest cover that serve as carbon sink, to mention a few. (DENR-6)