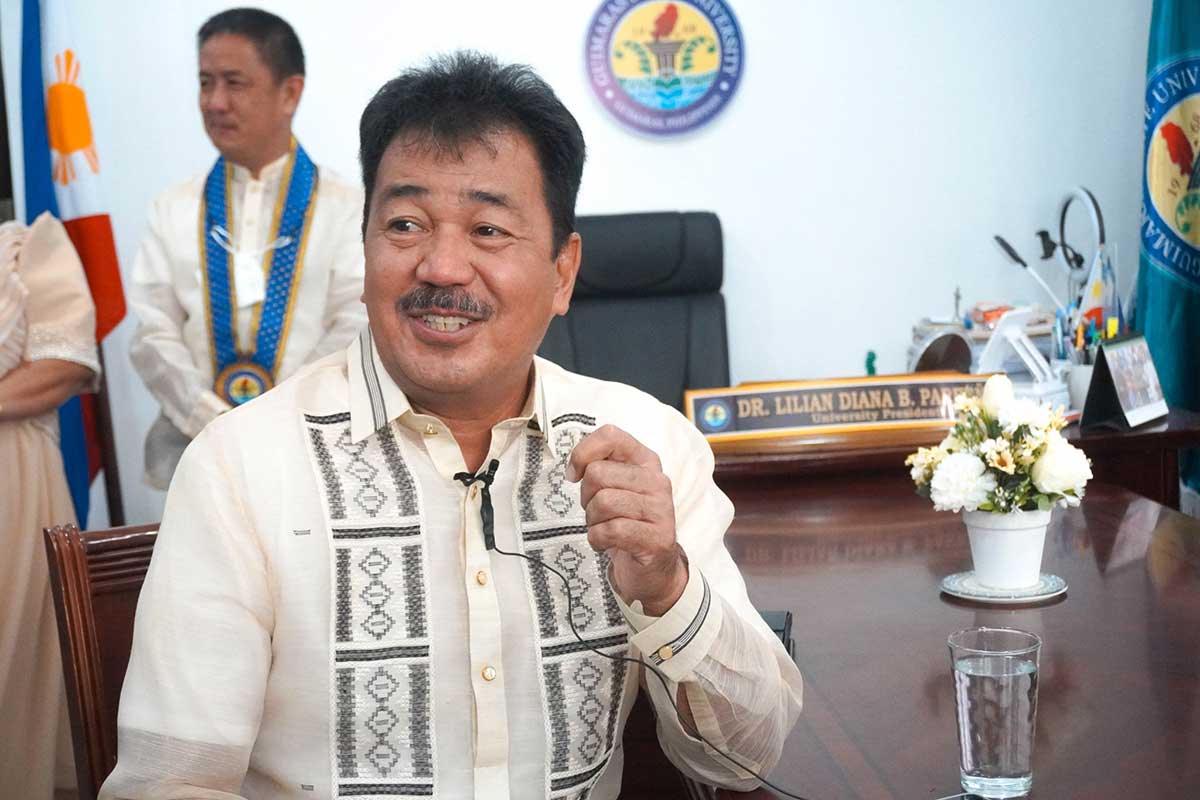 By Joseph B.A. Marzan
Commission on Higher Education (CHED) Chairperson J. Prospero De Vera III on Wednesday told reporters that the conversion of the Guimaras State University (GSU) was historic, citing its performance to get to its current state.
Speaking to the press on the sidelines of the university's formal conversion ceremony and GSU President Lilian Diana Parreño's oath-taking, De Vera said that then-Guimaras State College painstakingly complied with all requirements set by the CHED.
These include faculty compliance with Civil Service Commission requirements for graduate degrees, a Certificate of Program Compliance for all degree programs issued by the CHED, and significant ongoing research and extension programs.
"This is a historic event in the case of Guimaras because conversion into a university means that they complied with the minimum standards to be called a university, and therefore it is synonymous to providing quality education for students," De Vera said.
De Vera credited the conversion to Baguio City lone district Representative Mark Go, who was the 18th Congress' chairperson of the Committee on Higher and Technical Education.
"Other state colleges who have lined up do not become state universities, with some as early as 2013 already having laws for conversion, but when [Go] became the House committee chair on technical education, CHED worked very closely with his office, so that we could really evaluate the state colleges," he stated.
The compliance with CHED requirements was in accordance with Republic Act No. 11335, which provided the groundwork for the conversion into a full-fledged state university.
Its originating bill was filed by Guimaras lone district Representative Lucille Ledesma-Nava.
The Guimaras State University is the latest conversion approved by the CHED in Western Visayas, following the Northern Iloilo State University (formerly Polytechnic State College) and the Carlos Hilado Memorial State University (formerly State College).
Conversions of the Iloilo State College of Fisheries and the Northern Negros College of Science and Technology into state universities are still pending with the CHED.