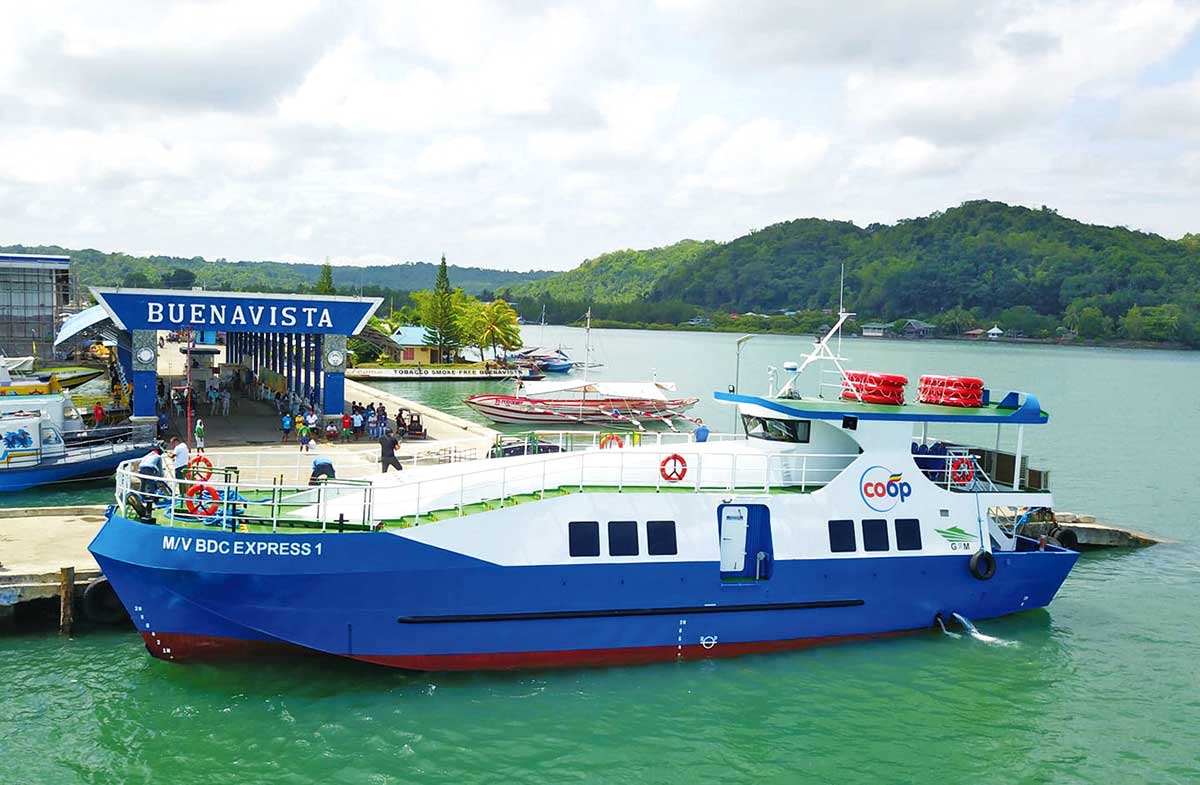 By Joseph B.A. Marzan
Hold your horses! Or in this case, your boats.
Buenavista, Guimaras mayor Eugene Reyes on Tuesday asked boat operators plying the Parola (Iloilo City)-Buenavista route to rethink their planned fare hikes, saying it would inconvenience passengers and adversely affect trading between Iloilo and Guimaras.
Reyes announced that fares of the Buenavista Development Corporation (BDC) for three of its steel-hulled boats would be at P45 starting March 21, while other boats and operators would remain to at P40 per passenger.
The mayor told Aksyon Radyo Iloilo that he had met with the Maritime Industry Authority (MARINA), the Philippine Coast Guard (PCG), and representatives of the three boat operators on the Iloilo City-Buenavista, Guimaras route.
The three operators are Atlantis Yohan Express, BAMOSA Marine Transport Corporation, and the BDC.
Reyes said that out of the three operators, BDC was the only one that petitioned MARINA to return to their old approved fare of P50.
According to Reyes, the approved fare for all three operators based on their Certificates of Public Convenience issued by the MARINA is P50 per passenger.
The mayor shared that former MARINA regional chief Jose Venancio Vero had asked operators to lower their fares as the modernization program had only started, as well as the onset of the COVID-19 pandemic then.
Operators, he said, heeded the request and charged P20 to P30 per passenger.
But the municipal government asked operators not to implement their fare hikes all at once so as not to inconvenience passengers.
"We told [the operators] that we understand the situation. This is the 11th or 12th time that [oil prices] rose this 2022. We asked [the BDC] not to raise their fares so suddenly, and the BDC said that they would only raise their fares up to P45," the mayor said.
Boat fares, however, are still expected to go up to P50 if fuel prices continue to climb in the following weeks.
"[Fare hikes] would depend if oil prices keep going up. It may come to that point [P50.00 fare] or even exceeding that in the end, if [boat operators] see and feel that they are no longer capable [of handling their losses], especially until now, the [PCG] hasn't implemented the 100 percent capacity even though Guimaras has been under Alert Level 1 way back [in the beginning] of March, and Iloilo City also under Alert Level 1," he said.
The BDC previously announced earlier this month that it would inevitably implement its P50.00 fare due to recent oil price hikes.