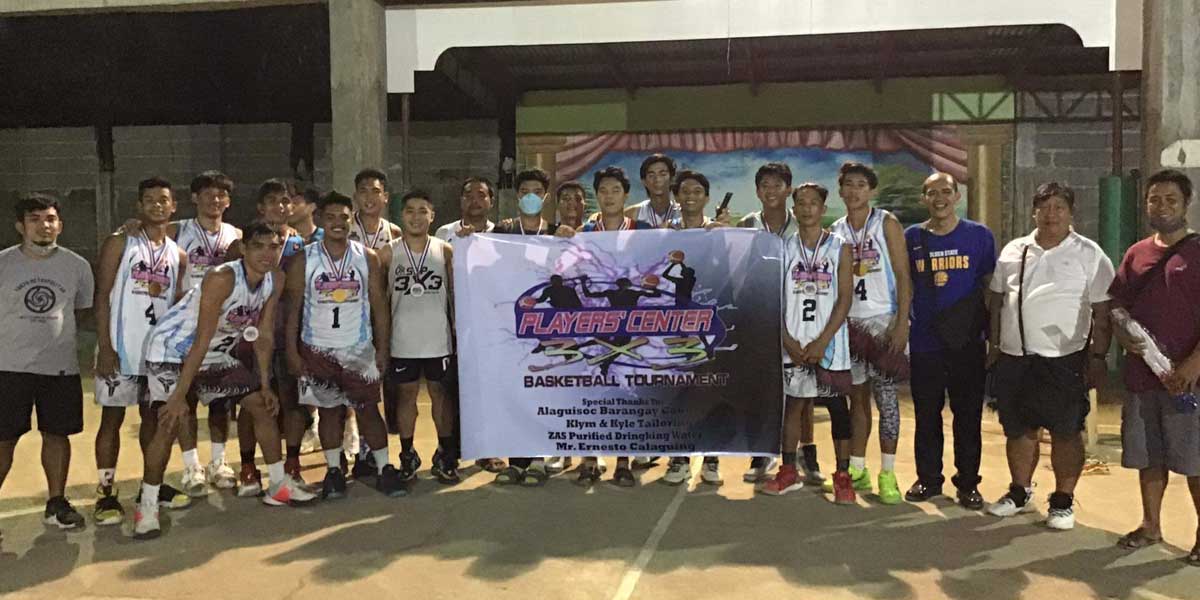 By Leobert Julian A. de la Peña
Current West Visayas State University sports director Dr. Richard Gabayoyo and the Guimaras' Players' Center Sports Academy successfully organized a 3×3 basketball tournament for Guimarasnon hoopers.
With the main aim of slowly helping the kids get back to playing the sport that they love, Dr. Gabayoyo said the 3×3 tournament is a showcase of the talent of Guimarasnon aspiring hoopers.
32 teams accepted the challenge and were divided into two main categories: the 17-under and the 21-under categories.
Hundreds of Guimarasnons flocked to the Barangay Alaguisoc Gym, Jordan, Guimaras for the prestigious 3×3 event.
For the 17-under category, the Black Mamba team composed of Paul Gabasa, Rey Paulo Gamala, John Carlos Buñol, and Justine Infante came out on top and were hailed as the champions.
The second place went to team Mustang while the third placers were the hoopers from team D-Fence.
Meanwhile, in the 21-under category, the team Unli Rice prevailed and clinched the championship led by the quartet of Carl Bryan Damaso, Lloyd Lanado, Third Acla, and Arnold Ang Jr.
The first-runner up went to team Shake n Bake while team Amigos survived the last games and locked in the third-place spot.
"Believing in what we can do amid the threat of this pandemic, we are still thankful that we have an avenue to inspire and motivate our young Guimarasnons and that is achieving in the field of sports. Rest assured the Guimaras Leopards, Jr. Guimaras Leopards, and the Guimaras Balibolista will bring more events for the kids," said. Dr. Gabayoyo in an exclusive interview with the Daily Guardian.
Dr. Gabayoyo and the rest of the sports organization would like to thank Barangay captain Domingo Galido Jr. and the rest of the Barangay officials of Alaguisoc, Klym and Kyle Tailoring, and Mr. Ernesto Calaguing.