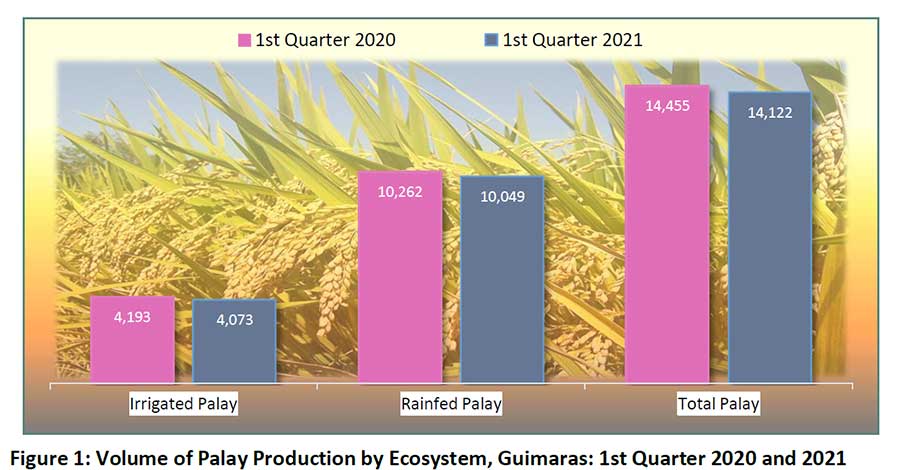 Guimaras' palay yield declined by 2.30%, from 14,455 metric tons (MT) in the first quarter (Q1) of 2020 to 14,122 MT in Q1 2021, based on the generated data of the quarterly Palay Production Survey (PPS) conducted by the Philippine Statistics Authority (PSA).
Rainfed farms accounted for 10,049 MT (71.16%) of the Q1 2021 output while irrigated farms contributed 4,073 MT (28.84%).
"Both irrigated and rainfed farms recorded declining outputs of 2.86 and 2.08 percent, respectively. The decrement in production during the quarter is due to the decrease in area harvested in both irrigated and rainfed farms," Provincial Statistics Officer Nelida B. Losare said.
The data also showed that the estimated total area harvested with palay went down by 2.11 percent, from 5,601 hectares in the 1st quarter of 2020 to 5,483 hectares in the same quarter of 2021.
"Harvest area in rainfed and irrigated farms decreased – 0.98 percent lower in 2020 for rainfed and 5.50 percent lower for irrigated palay," Losare said.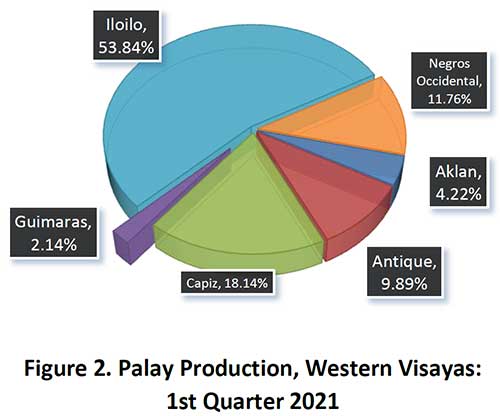 Losare also cited that Region VI produced 659,378 metric tons of palay during the first quarter of 2021.
"Guimaras produced the least among the six (6) provinces in Western Visayas with only 2.14 percent contribution to the regional total,'' she said.
The region's major palay producer is Iloilo Province contributing 53.84 percent to the total production, followed by Capiz (18.14%), Negros Occidental (11.76%), Antique (9.89%), and Aklan (4.22%).