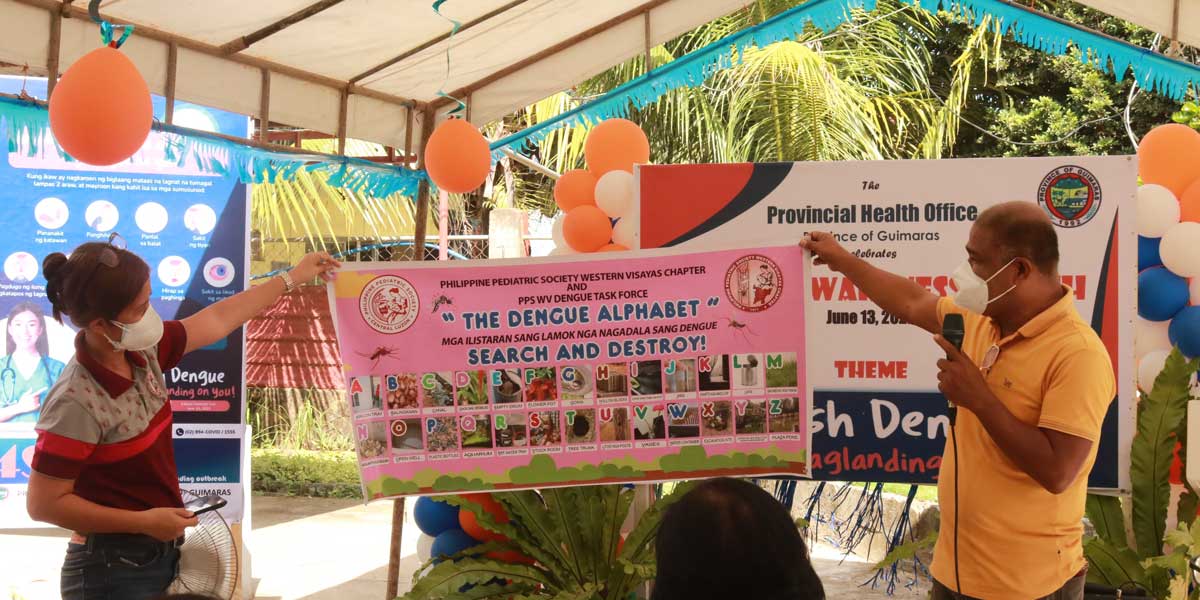 The province of Guimaras through the Provincial Health Office conducted a caravan in the Municipality of Jordan on June 13, 2022 in observance of the "Dengue Awareness Month".
Presidential Proclamation No. 1204 series 1998 declares the month of June as the National Dengue Awareness Month.
For this year's celebration, the theme is: "Crush DENGUE, para 'di maglanding on you!"
The activity was participated by different national government agencies such as the Philippine National Police, Bureau of Fire Protection, Department of Health Provincial Office, PNP-Highway Patrol Group; the rural health units of the five local government units (LGUs) in the island; Philippine Pediatric Society Western Visayas and other stakeholders.
Provincial Health Officer Dr. NL Cathrel Nava reminded the public to maintain cleanliness of their surroundings as a primary line of defense against the disease.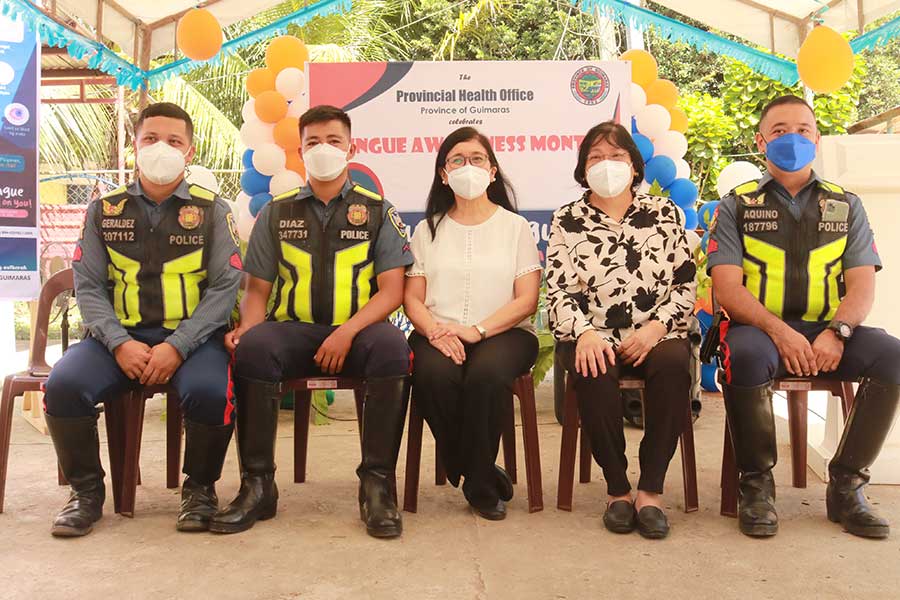 A 100% increase in the number of dengue cases was recorded in Guimaras this year with 26 cases from January 1 to June 4, 2022 compared to 13 cases recorded for the same period last year.
The infected patients range from 9 months old to 2 years old.
The Municipality of Nueva Valencia recorded the highest number of dengue cases with 11, Jordan has six, five from San Lorenzo, and four from Buenavista.
The province has not recorded any death due to dengue fever.
The Provincial Government of Guimaras aims to spread awareness on the prevention and control of dengue to prevent another outbreak of the disease to happen.
Guimaras was placed under the state of calamity last 2019 due to the outbreak of the mosquito-borne illness.
Dengue is spread by the Aedes Aegypti mosquitoes year-round and that it is incurable and can be fatal to anyone afflicted, particularly the children.
Symptoms include severe fever and rashes.