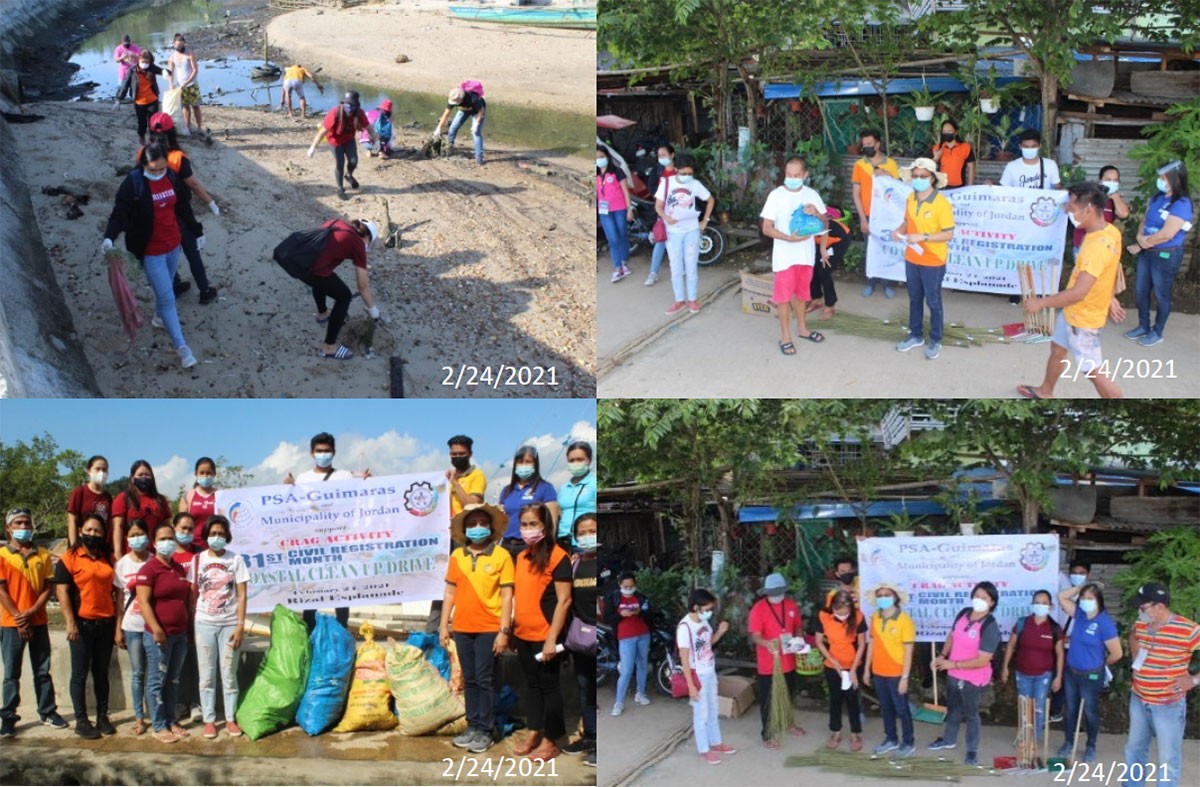 A total of 250 seedlings of fruit trees were planted in the vicinity of the Memorial Park of Brgy. Balcon Marvilla, Jordan, Guimaras during the tree planting activity on Feb 25, 2021 spearheaded by the Jordan Local Civil Registry Office (LCRO).
The Municipal Disaster Risk Reduction and Management Council (MDRRMC) and Engineering Office of Jordan, LCROs of Buenavista, Nueva Valencia, San Lorenzo, and Sibunag, the Philippine Statistics Authority (PSA) Guimaras Provincial Statistical Office and the Guimaras Police Provincial Office (GPPO) also supported the activity.
The tree planting activity was conducted in line with the celebration of the 31st Civil Registration Month (CRM) in the province and as part of the social responsibilities and environmental concerns to help reduce global warming.
It also aimed to contribute to the province of Guimaras' vision to become the agri-ecotourism capital of the region, with empowered, self-reliant, resilient, and healthy families enjoying a progressive economy and safe environment anchored on the principles of sustainable development.
The 250 seedlings of fruits tress were a mixed of santol, cashew, and jackfruit provided by the Municipal Agriculture Office of Jordan as their support to the said program.
"We are glad for the strong support of the various government agencies/local government units of Guimaras by sending their representatives that contributed to the success of the activity," Provincial Statistics Officer Nelida B. Losare said.
Losare said the tree planting is always in the list of the CRM calendar of activities to raise awareness about the importance and the benefits of planting more trees.
"Trees play a significant role in the environment. They do not only produce oxygen but also help improve the air quality, support wildlife and help combat environmental issues like floods, deforestation, soil erosion, and global warming," she added.